So, you're thinking about getting a home security system and then you look at the cost.  Yup.  You're looking at about a $300-$400 investment.  While it may be well worth the money, some of us brown mamas just ain't got it like that.  Here are some tips I've learned over the years that can help keep your home safe and secure.  Check them out:
1. Door Buzzers
Installing door buzzers is easy and cheap.  By placing these small, but loud, motion detectors on your doors any intruders will be frightened away.  You can purchase door buzzers from $1.00 to about $40 bucks.  Most are stick-on, but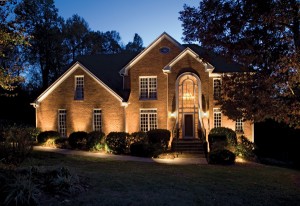 more expensive detectors can require a screw driver installation.  They work simply by sounding off when the door is opened.  This will alert neighbors of intruders and the misfit won't know whether you have an alarm system or not.  Most come with an on and off switch.
2. Improve Your Lighting
Improving the lighting around your home can create an outside environment that is intimidating to a thief.  The mindset of a burglar is one that wants to slip in unnoticed and leave no trail.  A burglar is less likely to rob an area that is well-lit by flood lights.  Even lining your walkway with small garden lights can keep thieves from targeting your home.  Simply put, a criminal looking to slip under the radar is less likely to go where he can be seen.
3. A Garden
Having a garden may seem like all flowers and vegetables, but to a thief a garden means your home is well looked after.  A garden means that the people who live in your home walk the property regularly and might quickly notice something out of the ordinary.  In short, a garden says: "This is mines."  Don't know how to garden?  Well, you could learn at Pittsburgh Brown Mamas' Mastering Motherhood Workshop.
4. Install a Slab of Wood in Your Windows
Measure the tops of your windows and take a trip to your local hardware store.  Most hardware stores cut wood for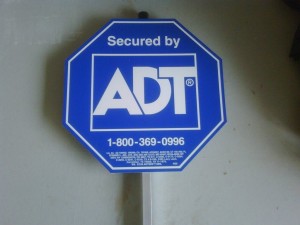 free.  For less than $10, you can install a slab of wood in your window that will stop any thief from entering there.
5. A Security System Sign
I can't count how many times I've driven pass an abandoned house and saw old ADP security signs.  Next time you see one, evoke your inner burglar and take it home.  Stake it in your yard and no one will know whether or not you have a security system.  Combine a security sign with some door buzzers, a garden, wood window barriers and improved lighting and you've just secured your home with under $100.