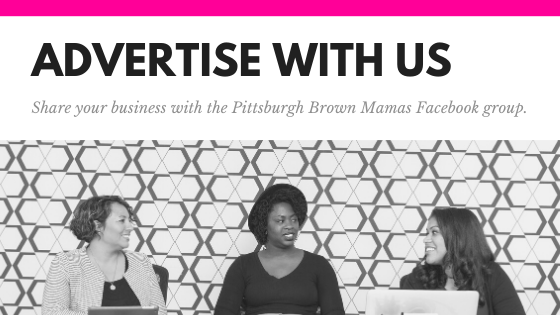 Our Pittsburgh Brown Mamas Facebook Group is open for small businesses and nonprofits in Pittsburgh. Over the last 5 years, we've crafted a community of over 6,000 moms from the Pittsburgh region. Our community is a trusted space where moms come for advice on everything from childcare to grocery shopping and education.

For now, our Facebook group is open to advertisement for small, local businesses and nonprofits only. We define this as businesses and nonprofits who are grossing $30k or less per year with less than 2 employees. If you are a larger business or non-profit who would like to post sponsored content, please check out the Meet Muffy page and schedule a time to meet with Muffy.
If you are a small, local business, advertising rates are as follows.
$30 per week for two post each week
$60 per week for four post each week
Each week we will allow up to 3 businesses to post about their businesses inside our group. To sign-up
Fill out the form linked here.
Use the "shop now" link below to purchase your advertisement.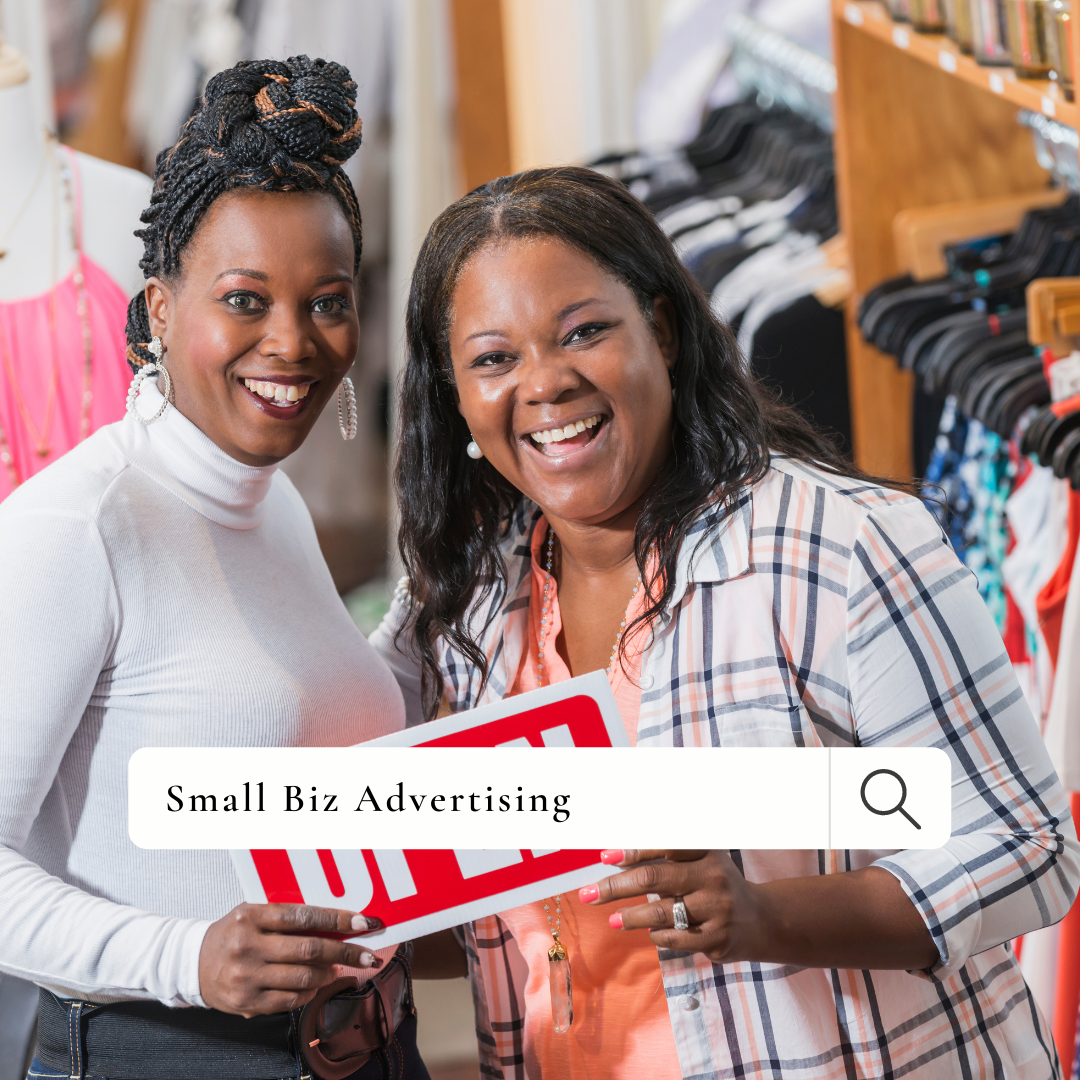 Small Biz Advertising
If you are a small, local business or non-profit looking to get exposure for your business, advertising in Pittsburgh Brown Mamas Facebook group is a great way to get started.  Our group has 6400 African-American, Pittsburgh-area moms.  With a nearly 80% engagement rate, over 5,000 of our moms visit our group to post and comment each week.  With this purchase, you will be able to advertise ON YOUR OWN in the Pittsburgh Brown Mamas community.  You can choose to post 2 times within one week or 4 times within one week.
Fee is non-refundable and cannot be transferred.  Please note, that you will be placed on a schedule to share within the community.  Further details presented upon purchase.
This purchase is for PBM Members with small businesses only.  If you're budget is over 30,000, you are not a member of the Pittsburgh Brown Mamas community, do not purchase this option.  Your will be refunded and access will not be granted.