Brown Mamas is all about making communities better communities.  We believe that individuals should be empowered to uplift their communities brick-by-brick and one person at a time.  That's why we're supporting the annual Bag Lady Brunch Benefit.
The Bag Lady Brunch Benefit is a charitable event that provides people with the unique opportunity to help those in their local community while participating in an enjoyable activity. At the charitable event, guests will spend an enjoyable afternoon creating beautiful designs on tote bags. Guest will be asked to paint two tote bags, one tote bag to keep and another to give to senior citizens who are serviced by a local home health agency. The tote bags for the senior citizens will be filled with basic yet essential personal hygiene and household products.
In this way, each participant is empowered to make a change in the way our elders are honored with a small, but impactful act of kindness.  The Bag Lady Brunch will occur on Saturday, December 3rd from 12 pm – 3pm at the Jeron X. Grayson Community Center in the Hill District.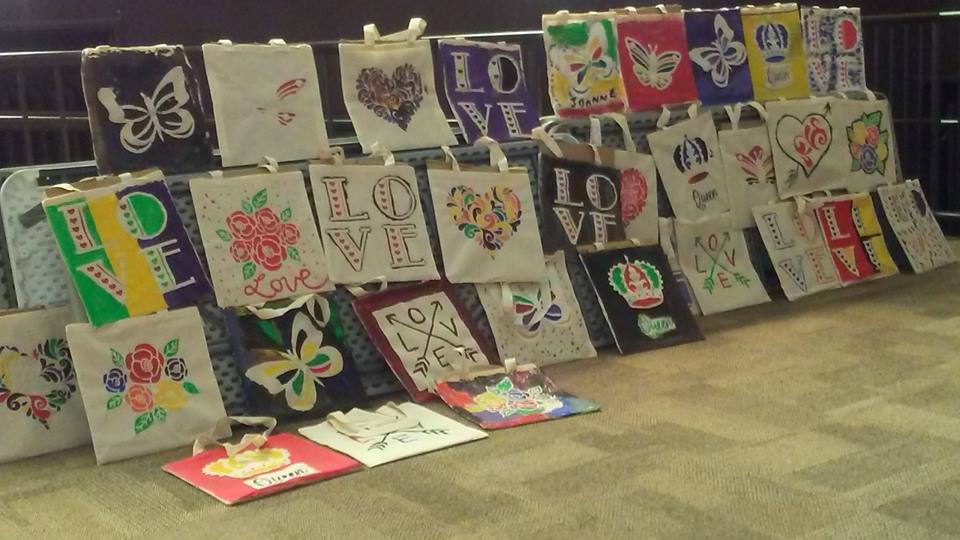 Organizers, Reesha Jackson and Shateesha Murphy, will also be accepting donations to place in the custom designed gift bags. They hope to fill the bags with household, cleaning and personal hygiene items for the elderly of our community.  Guest will also receive complimentary massages, a full brunch and a presentation by me, Muffy Mendoza.
I'll be speaking about how women can begin to bridge the generational gap in our communities to help raise children that value the wisdom of our elders.   There will also be tons of vendors at the Bag Lady Brunch Benefit. The event will provide a variety of ways to support minority and women-owned businesses during the holiday season.  What are you waiting for, get your ticket today!
[button url="https://www.eventbrite.com/e/the-bag-lady-benefit-brunch-tickets-27356907246″ target="_blank" color="blue" size="medium" border="false" icon=""]Get My Ticket[/button]
You can learn more about the event by visiting the Bag Lady Brunch Benefit Facebook page.