[maxbutton id="5″ url="https://drive.google.com/file/d/1jks-2nlB2sZ1bNuP7_BQ8NZV81dTKNza/view?usp=sharing" text="Read Excerpt" ]
[maxbutton id="5″ url="https://brownmamas.com/shop/books/black-parenting-books-brown-mama-mindset/" text="Buy Now" ]

Sis, did you drink the Kool-Aid?
Did you believe them when they said, "Parenting doesn't come with a handbook?"
They LIED sis.  They lied a whole bunch.
Over the last 7 years I've done researched parenting methods, upgraded my own momlife and homelife and spearheaded a support group for nearly 4,000 Black moms and I've figured out that there are some tried and true parenting strategies that can help us to live our best momlife!
If you are:
♥ Having trouble finding the perfect balance between motherhood and finding time for yourself
♥ Feeling defeated and exhausted every time you walk through the door of your home
♥ Are rushing through life and still can't seem to "get your mind right"
♥ Know you are not living in your own unique, divine feminine power
Then let The Brown Mama Mindset be your new blueprint for parenting and living a life of purpose and intention as a Black woman.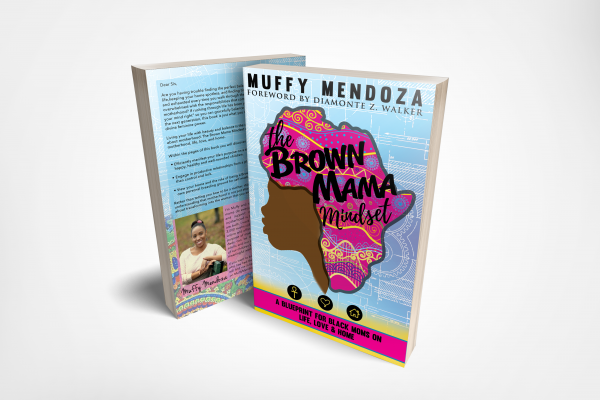 Living your life with beauty and balance is the direct result of the way you think about motherhood. The Brown Mama Mindset will transform your perspective on motherhood, life, love, and home.
Within the pages of this book you will discover how to:
♥ Efficiently manifest your life's purpose on a timeline that is conducive to raising happy, healthy and well-rounded children.
♥ Engage in productive relationships from a place of self-love and abundance, rather than control and lack.
♥ View your home and the role of being a brown mama for what it really is: your own personal breeding ground for self-mastery.
Rather than telling you how to be a mother, this Black parenting book will guide you through the understanding that motherhood is not just about taking care of your children, but it's about transforming into the woman who you are divinely destined to be.
[maxbutton id="5″ url="https://brownmamas.com/shop/books/black-parenting-books-brown-mama-mindset/" text="BUY NOW" ]



The Brown Mama Mindset is a Black parenting book written specifically for Black moms.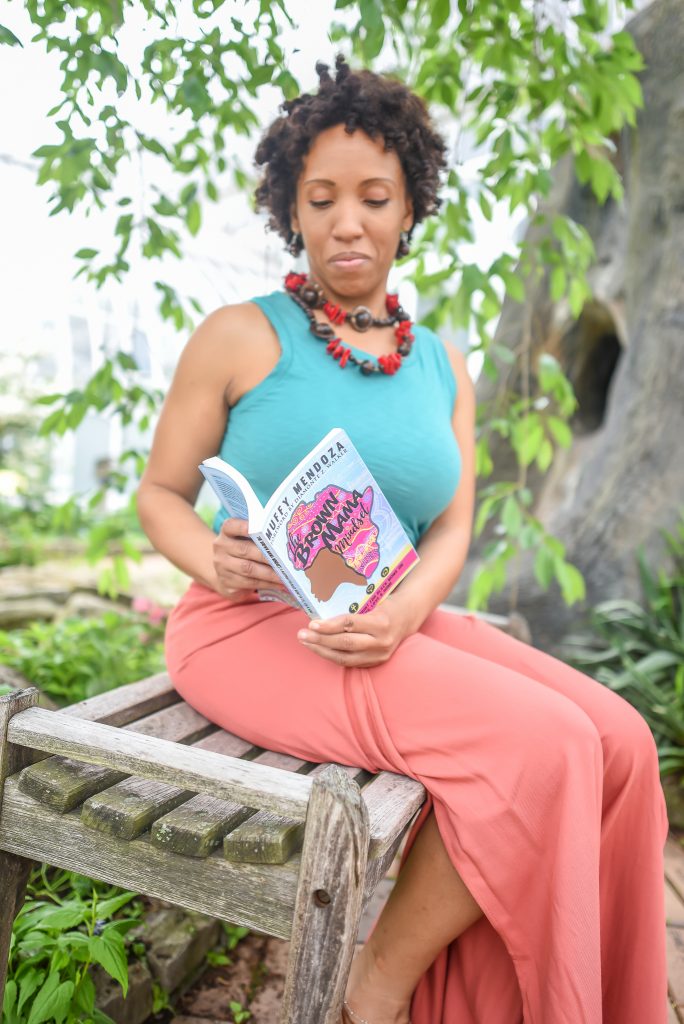 This Black parenting book focuses on the myriad of emotions and experiences I've had during my mamahood journey and the principles I've developed while utilizing motherhood as a course for self-mastery.  In The Brown Mama Mindset I write about learning how to:
♥ Co-parent with accountability and love
♥ Allow my husband to love me after years of being single
♥ Navigate the American education system with Black children
♥ Create a warm, and wise household
♥ Remove anxiety from my motherhood journey and live a mentally free life
[maxbutton id="5″ url="https://brownmamas.com/shop/books/black-parenting-books-brown-mama-mindset/" text="BUY NOW" ]
The chapter titles speak volumes…here's a sneak peek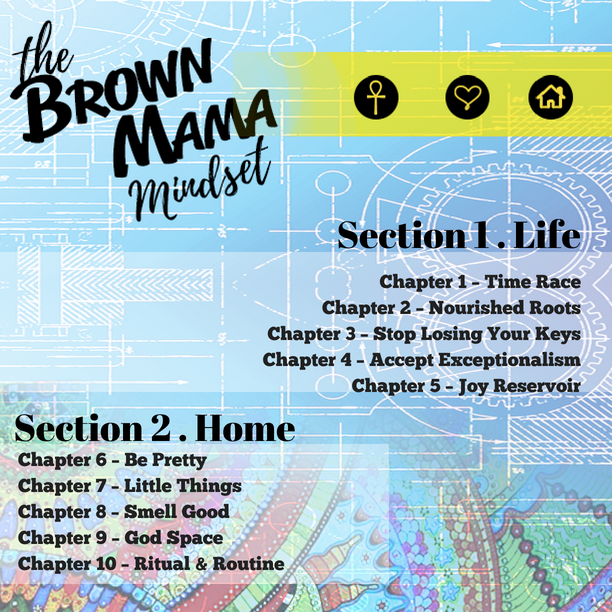 I hope you're ready for change Mama! From Chapter One and beyond you are going to be challenged to re-imagine how you parent and the principles you are allowing to guide you throughout life.  The goal of The Brown Mama Mindset is for you to become a Mama who is able to think her way out of any parenting dilemma utilizing a refined set of principles that lead you towards freedom in parenting and wholeness in life.  Let's get it Mama!
[maxbutton id="5″ url="https://brownmamas.com/shop/books/black-parenting-books-brown-mama-mindset/" text="BUY NOW" ]