So, You Need A Speaker?
Painting beautiful pictures with words is what Muffy does.  Her first love has always been oratorical.  Whether she was leading a debate in her high school business ethics class or serving as the president of her Black Student Union at Point Park University, Muffy has always had a way of leading people using the power of her voice.
In the last two years, Muffy's career as an inspiring and informative speakers has taken off.  She's been a TEDx speaker and has served as a contributing speaker at the Mom 2.0 Summit, the nation's most recognized conference for parenting influencers.  She's spoken at events large and small, and has created a stage for other women to hone and master their public speaking abilities through The Brown Mama Monologues.
Muffy is most comfortable when she's speaking about:
Empowering Women & Mothers
Building Tribes Using Storytelling
Nurturing Children through Learning
You can email Muffy about speaking at your conference, facilitating your event or hosting a workshop around the subjects of parenting, empowering women, community development and education at ccmendoza@brownmamas.com.
Past Speaking Engagements:
Keynote Speaker, Circles of Great Pittsburgh Annual Summit, Finding Common Ground
Keynote Speaker, Unshakeable Motherhood, Women as Culture Creators
All For One Summit, Panel Speaker, Overcoming Maternal Morbidity
Contributing Speaker, State of Black Learning Conference, Liberation through Learning, 2nd Year SBL, Parenting Power
Contributing Speaker, University of Pittsburgh Center for Urban Education's Toward Critical Pedagogy: Teachers & Teaching
Contributing Speaker, TEDx, Should Black Moms Lean In
Contributing Speaker, Listen to Your Mother, Let Moms Go Home
Panel Speaker, Mom 2.0 Summit, Diversity & Intersectionality in Blogging
Keynote Speaker, Phipps Conservatory Biophilia Talk, Produce, Petunias & Power
Contributing Speaker, Inspire Speaker Series, What Moms Need Most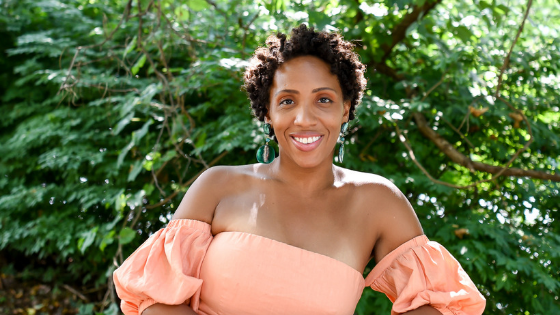 Signature Talks on Women's Empowerment
What Moms Need Most: Getting Rid of Balance, Getting into Centeredness
Men Don't Make Culture: How Women Can Embrace their Role as Culture Creators at Home & in the Community
Big Mama Is Gone, How Self-Care Became Cool & How to Make it Realistic
Signature Talks on Community Development & Tribe Building
The Art of the Altar Call, How to Get Your Audience to Self-Identify
The Audience You Can See, A Real Conversation on Why You Can't Find Your People
Things Don't Have to Fall Apart, How to Reignite Your Tribe
Signature Education Talks:
Liberating Children Through Learning
The Gift Giving Child: On Why We Find Our Purpose at 30
Cultivating Genius in African American Children
Muffy can speak authoritatively on the following topics:
Community Development
Tribe Building
Using Social Media to Find Your People & Build Your Tribe
Monetizing Your Social Presence & Events
Empowering Women Entrepreneurs
Empowering Black Women & Mothers
Liberating Children Through Learning
Homeschooling & Unschooling Children
To book Muffy as a speaker or facilitator for your next event, fill out the form below.  Thank you!