Mama, you don't have to parent alone. Brown Mamas is here to help.
Our texting program is purposed with:
Sending your inspirational and motivational videos and messages every week
Ensuring you can connect with other Brown Mamas in your area, region or neighborhood
Connect you with useful community resources and information
Notify you of Brown Mamas' programs and events FIRST
Text "happymama" to (877) 755-1563 to start getting inspirational messages TODAY!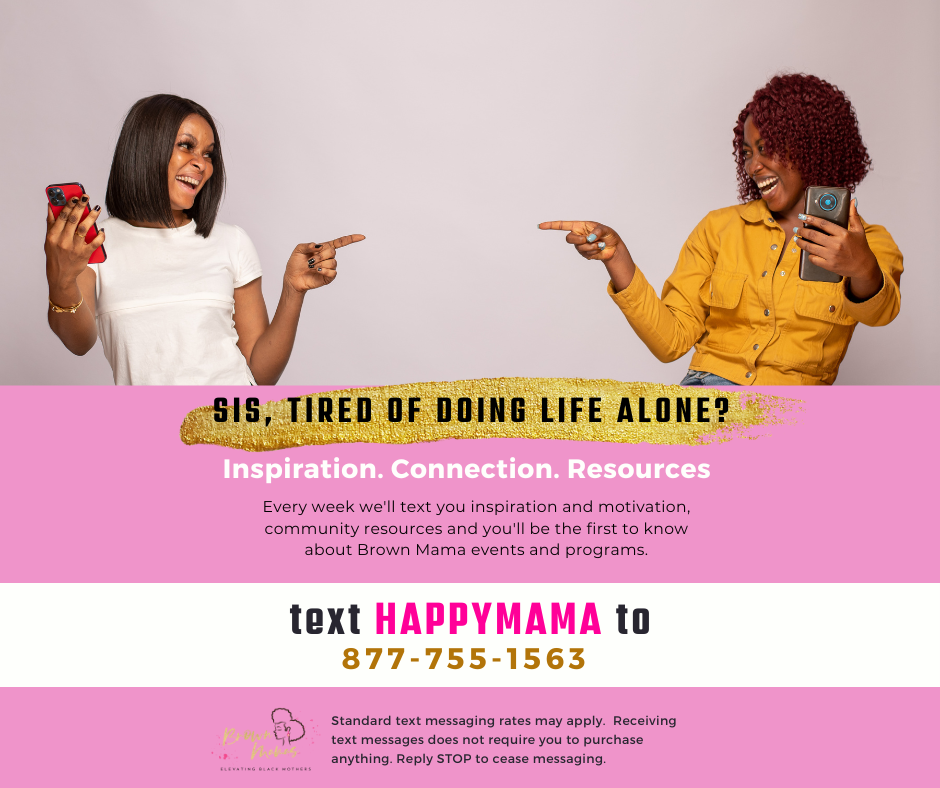 We are so excited to serve you sis. Let's get all of this goodness off of your computer screen and into your LIFE!
Standard text messaging rates may apply. Receiving text messages does not require you to purchase anything. Reply STOP to cease messaging.