There are a ton of children's books out there to choose from when searching for books for your kids.  Empty Shoes stands out a book that lovingly promotes self-acceptance among brown girls.  Empty Shoes is written by long-time educator Denise LaRosa; who happens to be a brown girl with a phenomenal story of her own to tell.  Here is Brown Mama Constance's take on this children's book.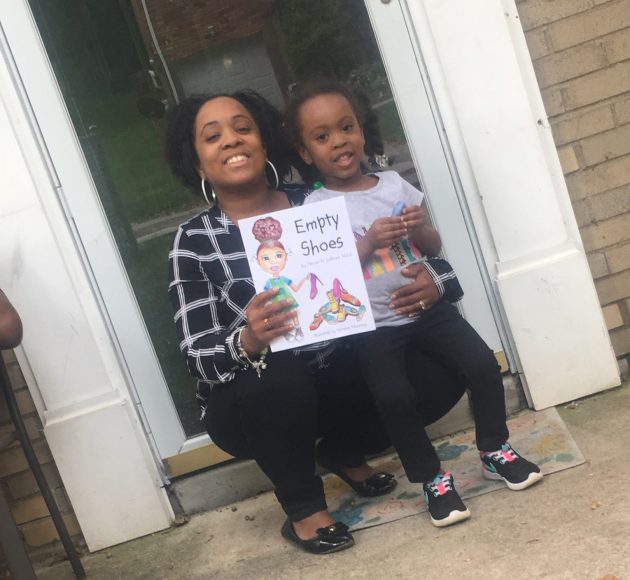 We have all had periods in our life where have wanted to be anyone other than ourselves or when we're envious of someone else's life. Empty Shoes is a children's book that explores these topics while providing  an inspirational message for people of all ages. It provides a lesson on self-acceptance,  self-worth, and self-confidence  in a language that is easy to understand.  
Empty Shoes starts out with a little girl name Catherine who has just auditioned for the lead role in the school play. She waits anxiously to see if she was chosen for the part, only to find out that she was not selected to participate in the play.  Naturally, Catherine is heartbroken when she sees that her name was not listed among the other students that were cast in the play.  The bad news weighs heavily on Catherine and causes her to wish that she could be someone else.  
Catherine then goes on a journey that helps her to understand how lucky she is to be WHO she is. Although Catherine's shoes aren't the best shoes, she realizes, in the end, they are the best shoes for her.  Watch the video below to get your own sneak peek of Catherine's journey.
Where to buy Empty Shoes?
To get your copy of Empty Shoes visit Ms. LaRosa's website at momtalkdenise.com.  The heart of the woman who wrote this book is further exemplified in her act contributing $1 of each sale to the organization Soles4Souls, an organization that helps people who need shoes, get shoes.  Find out more about their mission here.