A ropes course in Pittsburgh? I didn't even know we had one until last week.  I stepped out on a limb, literally and took my kids to Sky Trail at Pittsburgh Mills.  If you are afraid of heights, like I am, Sky Trail is the perfect place for you to overcome your fear while your kids have a ton of fun. Sitting atop the food court in the middle of Pittsburgh Mills Mall are horizontally strung cables and ropes that reminds me of an in-person game of Chutes & Ladders.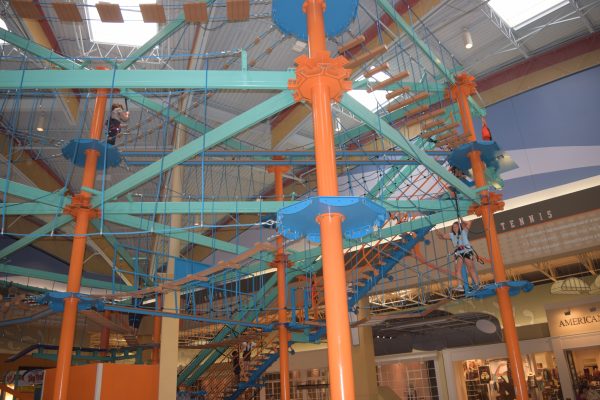 Before you get to cross the bridges and cables at Sky Trail you put on a full-body harness and are given the rules. Then, you're off.  Each section has a unique obstacle course.  Once I overcame my fear of heights, it was easy to cross each bridge whether it was made of cables or wooden boards.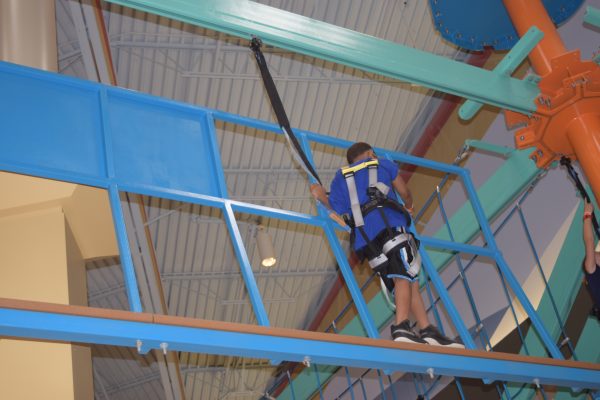 Plus visit Pittsburgh Mills Sky Trail's  Facebook page and Instragram Page for chances to win tickets, tons of reviews about the attraction and information about their awesome staff. You can also enter Brown Mamas' giveaway below!
Sky Trail tickets are $14 per person.  The Sky Tykes Trail for toddlers is $7.  Pittsburgh Mills Sky Trail is open Monday thru Saturday from 10 am to 9 pm.  On Sundays, they are open from 11 am to 6 pm.  Enter our giveaway below.  May the odds be in your favor!
Giveaway Tip: Be sure to check the number of point you receive for each entry.  Try to complete the entries with the highest number of points first.
Check out the articles below for more kid-friendly fun in Pittsburgh.
Activities for Big Kids & Tweens in Pittsburgh
Discount Tickets for Kennywood, Sandcastle & Idlewild
Review of SkyZone in Monroeville
Review FunSlides Carpet Skatepark in Pittsburgh