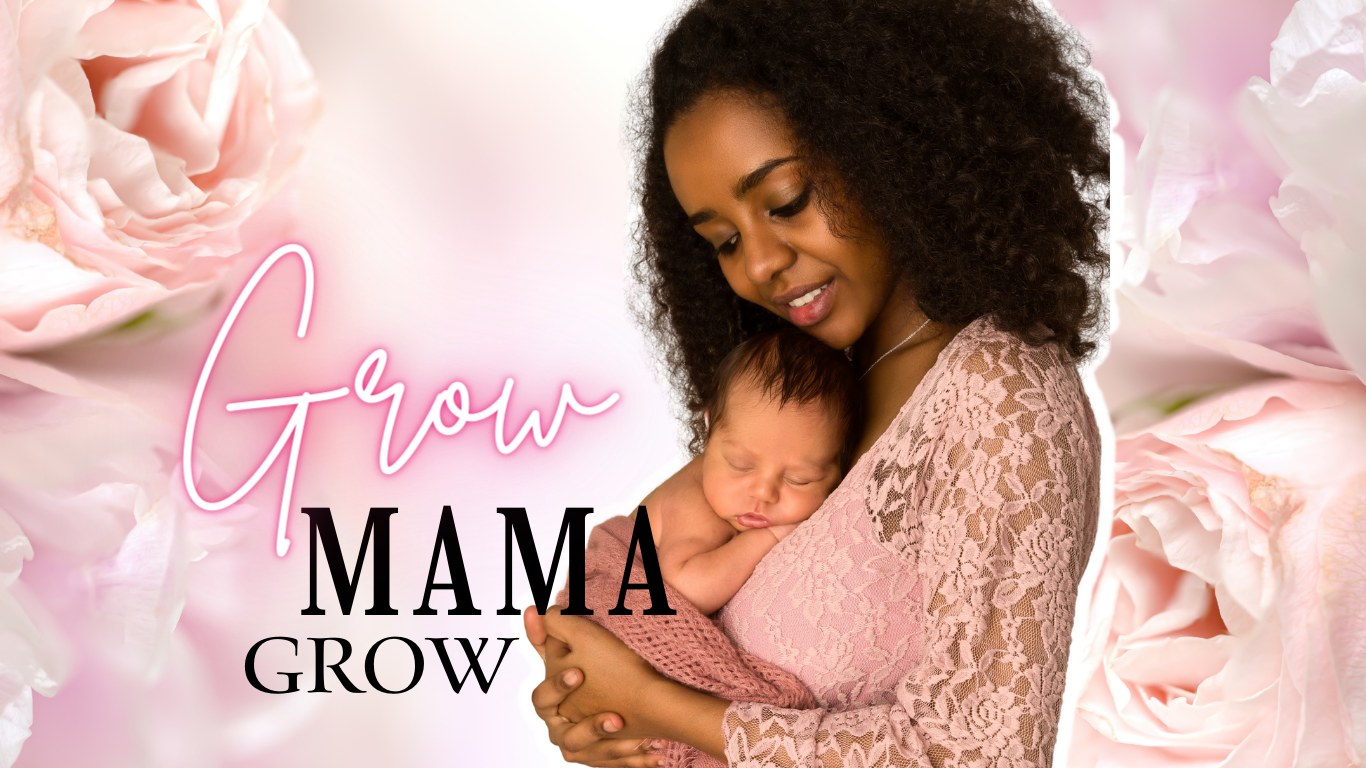 MENTORING INITIATIVE
Application are now closed. Fill out the form below to have your name added to the next cohort's waiting list. Thank you.
What is the GrowMamaGrow Mentoring Program?
Every mama should have a mama mentor. A more experienced mama you can depend on for guidance, wisdom and a listening ear can be crucial when trying to navigate the rough patches of motherhood.
With the generous support of the Pittsburgh Foundation and Opportunity Fund, Brown Mamas invites you to apply for the GrowMamaGrow Mentoring Program.
With a focus on emotional and social wellness, resource connection and intergenerational cultural and social bridge-building, the GrowMamaGrow Mentoring Program seeks to help moms recognize their internal value, develop a set of parenting principles and see their communities as resourceFULL over the course of a 12-week mentoring pairing and coaching program.
FOR MENTEES
Eligibility & Energy Exchange
If you are a mom who:
can commit to a 12-week program
would like a mentor
is working
is between the ages of 30-45
has a goal they would like to accomplish
The GrowMamaGrow Mentoring program is right for you.
If selected, during the 12-week program you will receive
weekly interactions with your mentor (calls, zoom or coffee, you choose),
bi-weekly emotional and social wellness-focused virtual, group coaching sessions
monthly in-person meet-ups
the Brown Mama Mindset book series
the Brown Mama Mindset online course
a $300 stipend, contingent upon participation
THE MENTORSHIP IS CLOSED FOR 2022 PLEASE CHECK BACK FREQUENTLY FOR THE NEXT COHORT
During the 12-week program, Brown Mamas' expects mentees to:
Commit to weekly communication with their mentor
Show up to group coaching sessions having completed their bi-weekly activity
Attend monthly in-person meet-ups
Be committed to meeting their goal and implementing the steps our mentors and resource providers will give them
Fill out necessary assessments and feedback forms
Be committed to the process of growth as we will define during our program
During this cohort, we are also excited to offer our moms connection to Financial Empowerment Centers counselors who help them move the needle on financial goals.
Over the course of the mentoring program we will focus on:
Emotional and mental wellness, including the purpose of self-care and removing limiting/stagnating thoughts
Resource acquisition and developing support systems
Strengthening parental bonds
Strengthening male-female alliances
Homelife management and balance
Developing cultural awareness and habits that support wellness
FOR MENTORS
We are also looking for mentors ages 40 and up to be a part of our program. If you're an African American mother who has at least one adult (or young adult) child and are able to commit to:
One monthly face-to-face meeting with your mentee (this could be coffee or a virtual chat)
A weekly phone call or text with your mentee
2 group meetings over the course of 3 months
Optional bi-weekly coaching sessions facilitated by Brown Mamas' staff
We'd love to have you.
In exchange for their participation, mentors are also given a stipend.
Are you ready to accomplish a goal, remove limiting beliefs and become an asset to yourself and community?
APPLICATIONS ARE NOW CLOSED. YOU MAY FILL OUT THE DOCUMENT TO HAVE YOUR NAME PLACED ON THE WAITING LIST