It's hump day and all of us brown mamas are already thinking about not cooking dinner.  And thanks to pizza, we don't have too.  Go ahead and get your order on.  But instead of giving your kids the same old sauce with extra cheese, add your own toppings to keep the meal healthy, homegrown and easy.  Once you've placed your order from your local pizza spot, turn the oven to 300 degrees and pull out some of these toppings that you've likely got in your fridge for cabinet.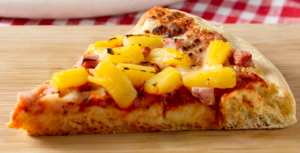 1. Ham & Pineapple
A can of pineapple and some left over lunch meat can turn hump day into Hawaiian Day!  Impress your kiddos with your ability to not cook on Wednesday by offering them this sweet pizza treat.
2.  Spinach & Mushrooms
While spinach and mushrooms may not have the same sugary kick as ham and pineapple, its equally easy and is great for ensuring a veggie is included in every meal.  Fresh spinach is great, but thawed frozen spinach works equally well. If you wanna make your pizza dinner super veggalicious (so not a word), remember to add a salad to the plate!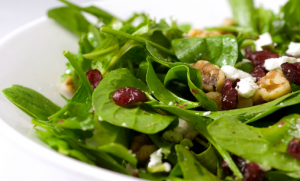 3. Peppers & Onions
Use a Vidalia onion to compliment the sweetness in your tomato sauce and add some red, green or yellow bell peppers to brighten up hubby's dinner plate with some flavorful color.  Everybody's got onions and peppers laying around, so this is a really easy addition to your pie takeout.
4. Extra Cheese & Breakfast Sausage
This one may require a little cooking because you'll need to fry your sausage, but that's a small price to pay for the melting of the extra cheese.  With this topping take you won't need to reheat the pizza because the cooked sausage will melt the cheese and the crust.
5. Olives and Tomatoes
I'll be honest, this one is not my favorite, but my husband swears by it.  If you like a little kick to your pie toppings, olives are right up your ally.