Knitting Projects you can get busy with this Winter
Knitting is therapeutic and something that you can do while doing other things. It's true that anyone can multitask once they learn how to knit!
It's also a great activity for the winter time when you're feeling stuck inside. Part of why it is so great is that you can do it anywhere and all you need is a couple of needles and a selection of knitting yarns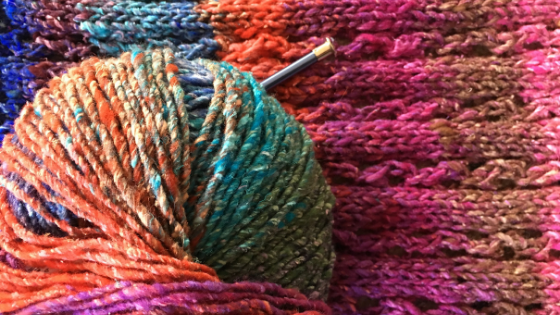 Whether you're a novice or an experienced knitter you can enjoy one of these projects this winter:
Blanket
This is a straightforward project which can be made as large or as small as you like. All you need to do is state knitting and stop when you've reached the right width. Then repeat row after row until you've completed it.
Alternatively you can mix the colors up by knitting the blanket in several sections; each section can be a separate color and they can all be seamed together.
If you've got a little experience you should be able to knit this in less than an hour!
Scarf
This is one of the easiest projects you can undertake but also a very useful winter accessory. Much like the blanket you simply need to choose the number of stitches to confirm the width of the scarf. Then, keep repeating the rows until you have the scarf as long as you want it to be.
If you're feeling brave you can even add in some other colors to create a stripe o two. Perhaps even adopt the colors from Hufflepuff or one of the other houses in Harry Potter.
Create a Sheep Pillow
This is a great little winter project! You can create a black sheep and a white one to cause mayhem round your home.
You can get the plans for this here; it really does look good.
Fingerless Mittens or Leg Warmers
In essence these are simple tubes that can be slid over your arms or legs; helping to keep you warm. The number of stitches will correspond to the diameter of your arm or leg. You can then knit enough rows to allow the tube to cover your forearm or calf.
To finish simply seam the two sides together and you have a tube.
If you prefer you can seam one end shut to make a long sock.
The Hat
This is a staple of the knitting word and there is an abundance of options when creating your own hat. The standard approach is to simply knit an approximate square; the amount of stitches dictates the dimension of your head while the number of rows relates to the height of the hat on your head.
Seaming together is easy but the final closure requires a little thought depending on whether you're looking to make a bobble hat, butterfly top or something different.
You can get an idea about what to do here.
It doesn't matter which items you want to start with; they will all help you or a loved one to stay warm this winter. You can even make them as a gift!