Every mama should have a mama mentor. Motherhood can be a challenging task and it gets even harder when you don't have anyone to ask for advice, assist in resource acquisition and lean on for mental and emotional support.
Knowing this, Brown Mamas is launching it's first Mama Mentorship Initiative. By galvanizing our collective knowledge in the Black mothering community, we hope to provide our moms with access to a group of mothering elders in our community who have wisdom and experiences to share. Sign-up below.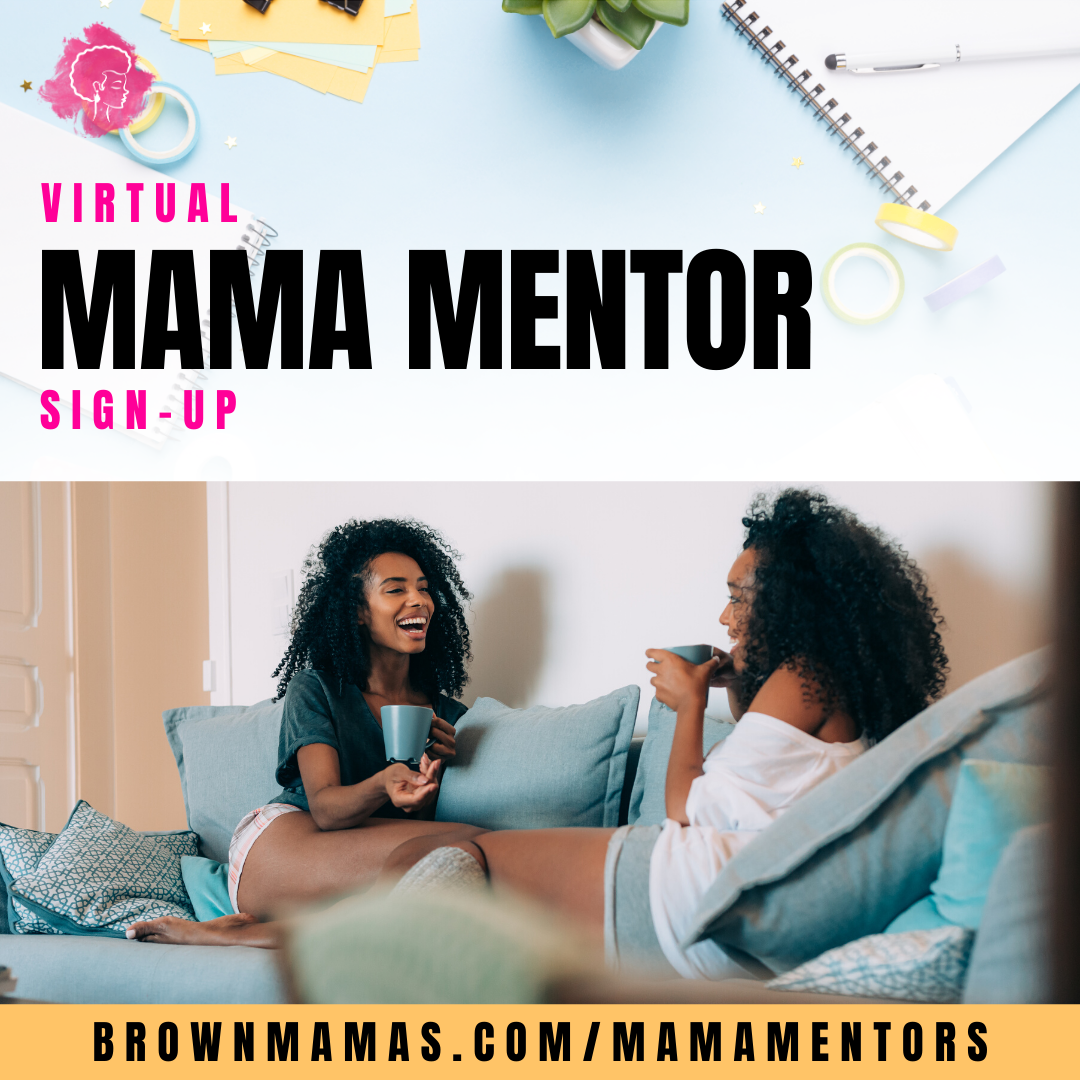 Once-a-month, Brown Mamas will host virtual Mama Mentoring sessions for up to 15 mamas. We will work with experienced moms from our community to mentor new and 'in the thick of it' mamas through their motherhood journey.
Chanel Allen, a local educator in the PPS School District and Dionna Rojas-Orta, a local cultural awareness trainer and social worker will spearhead the project. Check out this video to learn more about them and the project.
Our first Mama Mentorship cohort begins in August. Please use the forms below to sign-up!
Mentees Sign-Up Here
Mentors Sign-Up Here
Got questions? Email us at ccmendoza@brownmamas.com.