Mamas don't just birth babies.  We birth businesses, books, visions, communities and love.  Most mamas have a deep yearning to manifest their unique feminine fingerprint into this physical world, but we need a little help.
Mamapreneur Mondays are just that.  It's a little help for that mama that needs a community of support to fan the flame of the business idea or vision that is burning in her heart.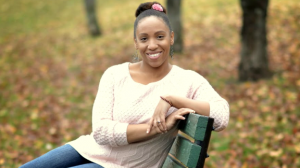 Using my expertise as a blogger, public speaker, marketer, communications professional and the founder of Brown Mamas, a community, brand, blog that reaches thousands of moms every month, I (Muffy Mendoza) will be your Mama Motivator.
Mamapreneur Mondays will be hosted every other month (Monday, Jan. 28, Monday, March 11, Monday, May 20..so far) at Colab18 on the Northside.  At each meeting you will get motivated, focus in on business-related topics and utilize the collective consciousness of our group to help you grow your business.
Over the last 3 years I've had countless moms reach out to me because they've quit their job, want to quit their job or have an idea, but have no community to turn to for entrepreneurial support.  Mamapreneur Monday is that space.
I will share my expertise in the areas of:
Building a Blog & Brand for Your Business
Booking Speaking Engagements in Your Industry
Obtaining Sponsorship for Your Events
Selling Products with Social Media
Balancing your Home and your Business
The meetings will take place at Colab18 on:
Monday, January 28th 9:30 am – 11:00 am
Monday, March 11th 9:30 am – 11:00 am
Monday, May 20 9:30 am – 11:00 am
Each meet-up requires an investment of just $20.  Reserve your space by clicking here.  We will only have space for 10 Mamapreneurs at each meeting.  I'll see you at the next Mamapreneur Monday!