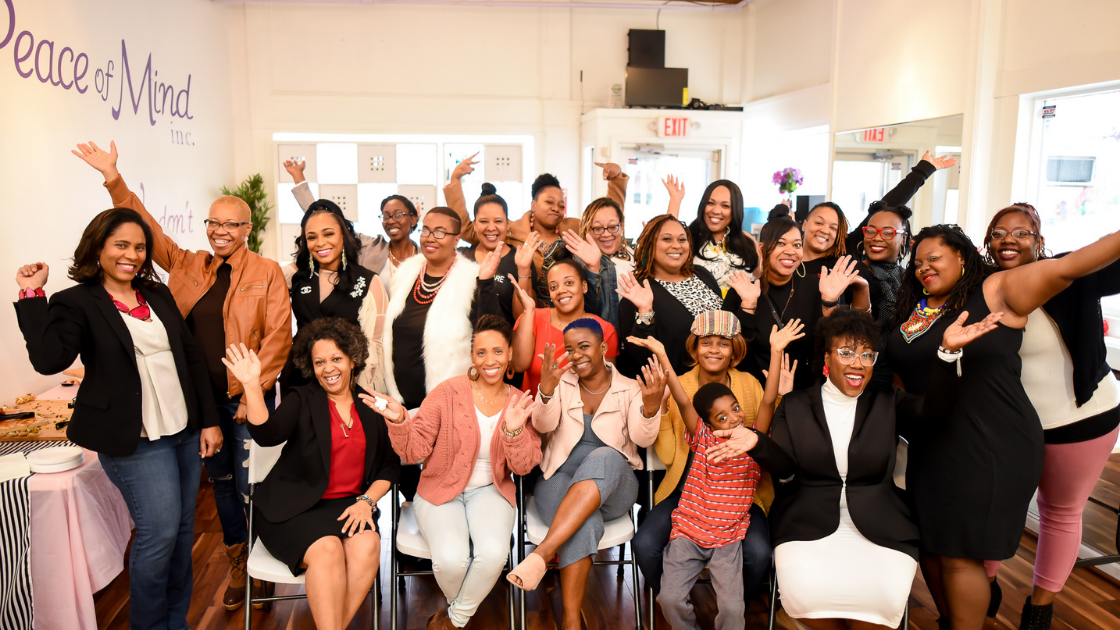 _
Ourstory
Who We Are?
Brown Mamas was started in 2012 by Muffy Mendoza who needed a supportive village as she battled postpartum depression while moving back to Pittsburgh, PA with three kids and a husband in tow. What started as a meeting in her living room with like-minded mamas chatting about the often unrealistic demands of motherhood has blossomed into an expansive network that reaches over 6,000 Black moms in the city of Pittsburgh who are equally ready for solidarity and social change, and tens of thousands of moms across the nation.
To that end, we are a grassroots, community-led, Black women-centered social enterprise committed to elevating the collective Black mothering experience and narrative.
_
Our Impact
What We Do?
Women who find us through our robust online network are searching for their tribe, hoping to overcome overwhelm and looking for ways to give back to their communities, after making the connection they become more resourceful, connected, confident and resilient through their interactions with the Brown Mamas Community.
Whether mamas are taking the stage or sitting in the audience at the Brown Mama Monologues, gaining a mentor through Brown Mamas' Mentoring Program, learning to build an online course through our GrowMamaGrow Initiative, attending a support group meeting, or simply venting in our super supportive Facebook Group, mamas experience a connection like never before once they enter our gates.
Being new to Pittsburgh it has shown me that there are friendly, loving, caring African-American women going through similar situations as I may have gone through or are going through & the support is just AWESOME!
I love this group because I believe it is going to be pivotal in changing the trajectory for many of our babies by changing the mindset of their mamas.
I have joined many groups for women and moms on fb- this by far surpasses the rest. I enjoy the deep, poignant conversations, the discussion of taboo topics and the silly 'Mom complaints' memes and statuses. I love watching the live stream videos and feel the mamalogues are genius- a game changer for the city. So yes,I've been impacted