More Food. More Fun. More Culture!
Brown Mamas is excited to partner once again with Catapult Greater Pittsburgh, the Grable Foundation, Reconstruction.us and Whole Foods to offer summer learning opportunities to Pittsburgh families through our joint Reconstruction Pittsburgh project.
This year, we will be hosting
This History of Black Pittsburgh: The Hill District Interactive Tour on July 30th at the Hill District Arts Festival from 1pm – 4pm
Soul Food Summer Camp from August 2nd – 4th with virtual and in-person African Diaspora Inspired Cooking Classes
Come on out, or stay on in, but join us for summer fun with Reconstruction Pittsburgh learn about Black excellence in Pittsburgh and beyond.
The History of Black Pittsburgh: The Hill District
Meet us on Saturday, July 30th at Catapult Greater Pittsburgh's Gallery on Center to grab a t-shirt, food truck voucher, a snack provided by Whole Foods, map and some learning materials. Then, you'll visit some historic spots in the Hill District while enjoying the community's Arts Festival.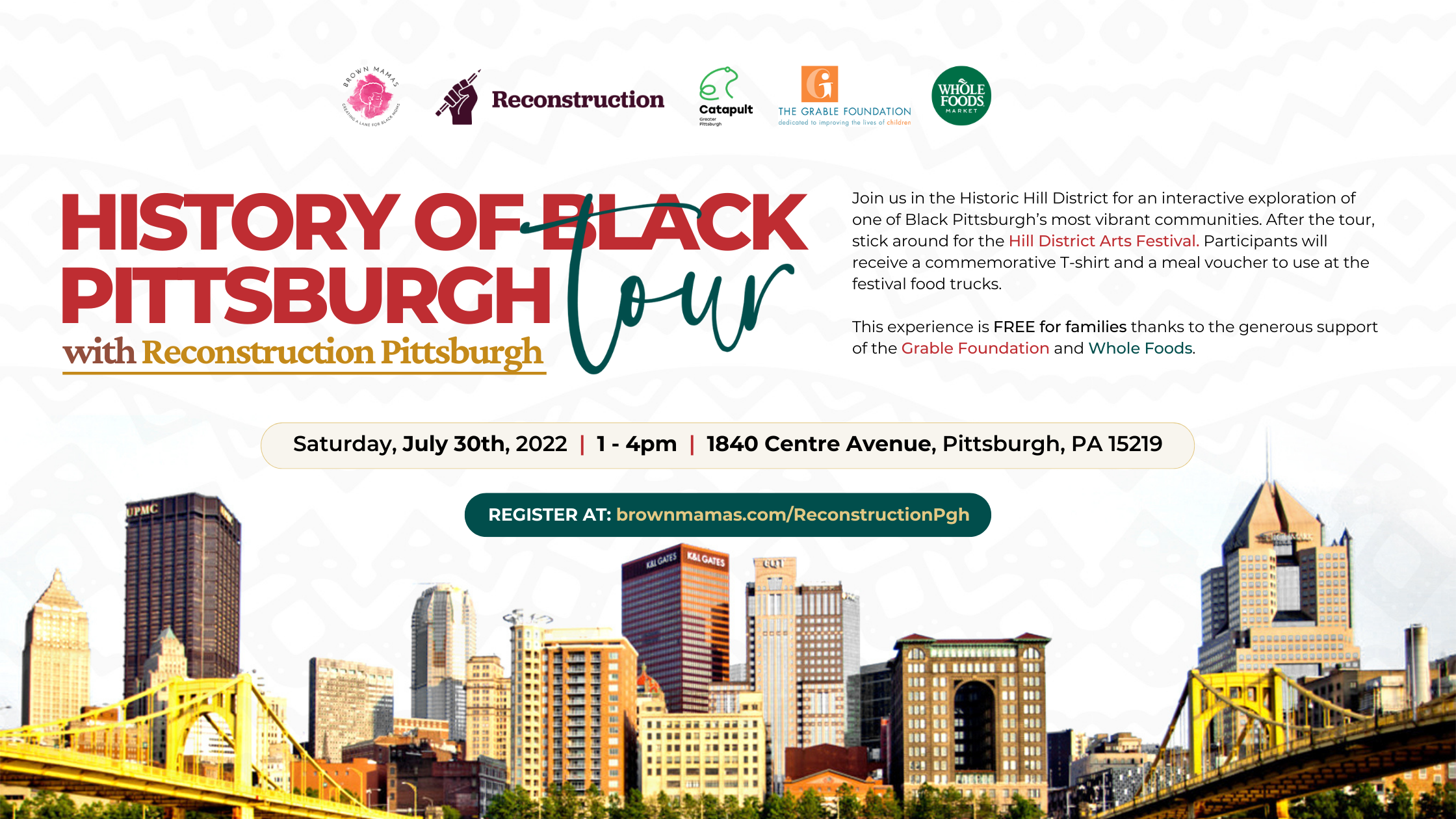 Each historic stop will lead you on a virtual journey, courtesy of Reconstruction Pittsburgh, that acknowledges and upholds the Black legacy of the historic Hill District. Click here to sign up.
---
Soul Food Summer Camp
If you missed last summer's Soul Food Summer Camp, you missed a whole lot of Black family magic!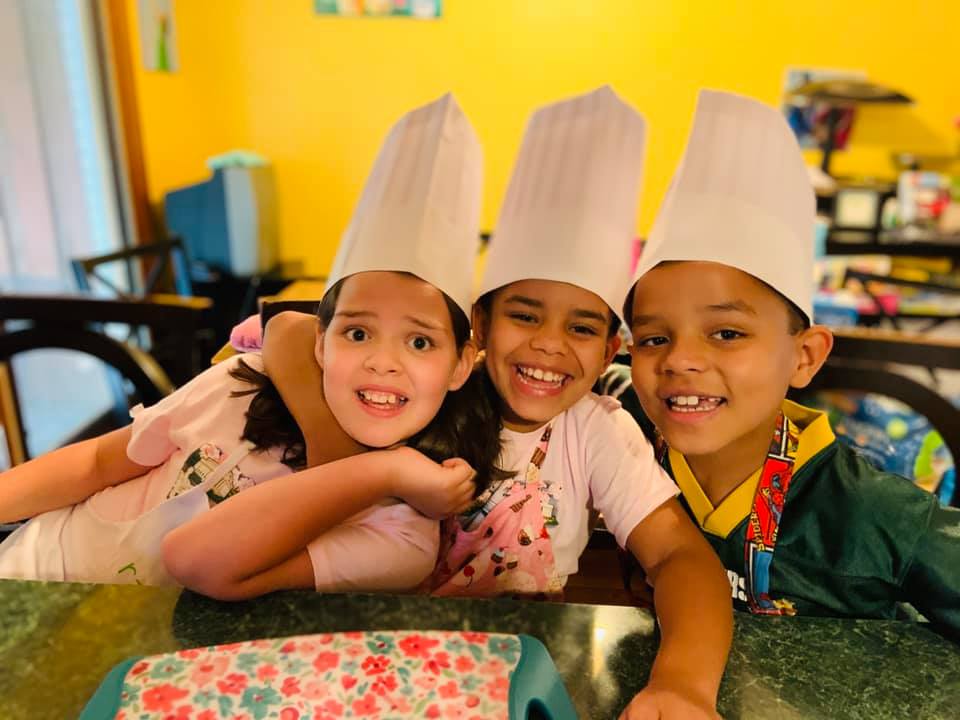 We are bringing that same energy back to both the virtual and in-person space with Soul Food Summer Camp from Tuesday, August 2nd to Thursday, August 4th from 6pm – 8pm each day.
This year's Soul Food Summer Camp will be
3 days of online or in-person cooking class guided by Pittsburgh's very own Chef Nissa Stallworth on the Reconstruction.us platform.
3 days of learning math, history and science through food with Reconstruction
Whole Foods gift cards to cover the cost of groceries
A chance to be in the kitchen with your children and loved ones preparing an African Diaspora Inspired Meal
We are so excited to continue this tradition of home-cooked family fun and learning with families in the region. Click here to sign your family up for Soul Food Summer Camp.