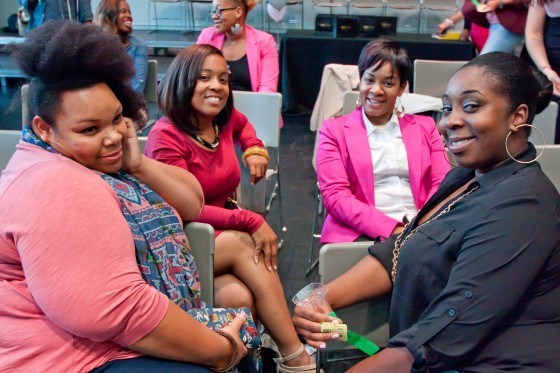 Making Pittsburgh a city that socializes Black mothers toward better health and economic outcomes.
Brown Mamas' Social Impact Program has a dual purpose.
Expanding the network of support and resources within the Black mothering community through increased positive socialization opportunities for Black mothers.
Provide a part-time, tech and project management focused, workplace re-entry experience that eliminates child care access barriers to Black mothers transitioning back to work.
In 2023, Brown Mamas hosted 10 meetups and events serving over 300 mothers int he region. We partnered with organization like the Greater Pittsburgh Food Bank, Catapult Greater Pittsburgh, KeyBank, Dollar Bank, Pittsburgh Cultural Trust and Allegheny Health Network.
We also piloted our Social Impact Ambassador Program with 3 moms and are poised to graduate two mothers in early 2024. Our moms were paid a stipend of $650 per month, were trained to take the Facebook Community Manager Exam and worked with community leaders to plan Brown Mama meetups.
Current Funders & Partners for Social Impact