I'm teaming up with the Campaign for Fair Education Funding to speak out for students across Pennsylvania. Although I am receiving some form of compensation, all opinions remain my own. #FairFundingPA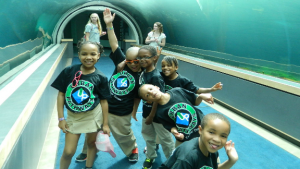 What does it mean for education to be fair?  As a mother whose sole purpose in life is to ensure that my children are equipped with all of the knowledge, resources and guidance they need to thrive in this world, I would say that a fair education means that each child receives information that is relevant to their future, equal to that of their peers and that is enlightening for each individual mind.  To be frank, I'm not sure that my children are receiving that right now.
At the beginning of the school year, my oldest son, Jair, came home very happy that he didn't have homework.  This was nothing out of the ordinary, so I brushed it off.  That is until he said he didn't have homework, because the school did not have money for paper.  My 13-year-old, 5-year-old and 6-year-old all attend a predominately African-American, low-income charter school in the Pittsburgh Public Schools District.   And it turns out their school is not the only school in the state experiencing this problem.  According to the National Center on Education Statistics 2015 report,
[highlight4]Pennsylvania has the widest funding gap between wealthy and poor school districts of any state in the country. Per pupil spending in PA's poorest districts is 33 percent less than in PA's wealthiest districts.[/highlight4]
[highlight4]According to a recent PASA-PASBO report, since 2010-11, 93 percent of school districts reduced staff;, 50 percent furloughed teachers or other staff;, 74 percent cut or reduced at least one academic program 57 percent increased class size.[/highlight4]
I've seen this first hand as over the last two years. T,  the teachers at Jair's school have changed so often that I barely got to know them.  As the president of the PTA at my younger sons' school, I've seen the printer break more times than I can count and witnessed the PTA raise money for trivial things like laminators and schools supplies.  My kids in elementary school were only able to take one field trip to the Pittsburgh Zoo this school year due to budget constraints.  This should not be the case. But it is our reality.
These numbers make it pretty apparent that the system for funding PA schools is broken just like the printers. And paper and teachers aren't the only things missing mamas. The more I talked to my oldest son, the more I learned about the inadequacies inside his classroom.   The lack of resources negatively impact his learning.  Listen to his story below.
Jair isn't the only student speaking out about #FairFundingPA, Carnegie Mellon University's Hear Me Project is sharing stories of inadequate access to education funding from students all over the state.  Click here to listen to a podcast they recently recorded.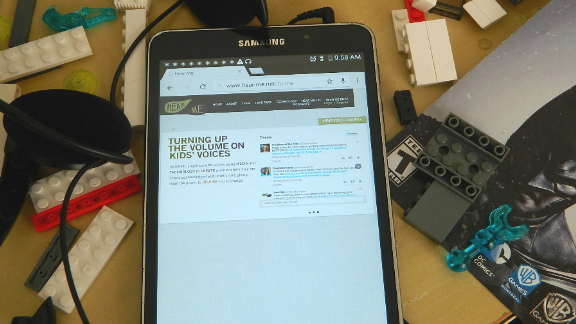 Listening to Jair about his needs inspired me to take action and join the Campaign for Fair Education Funding. The campaign aims to ensure that Pennsylvania adopts and maintains an adequate and equitable system of funding public education by 2016. Every public school must have the resources necessary to enable every child to meet state academic standards, be prepared for post-secondary success, and become productive, knowledgeable, and engaged adults.  Teachers, administrators, charter schools, public schools and more than 50 organizations are joining the fight.  And, you can too!
Check out the facts at FairFundingPa.org. While you're there, be sure to sign up to receive emails about the latest news and developments.You'll find out how to contact your local legislators  to urge them to prioritize public school funding and how to rally at the state capitol in Harrisburg on June 23. There is FREE transportation to the rally if you live in the Pittsburgh area.
Let me know how you are making your voice heard in the conversation about public school funding in the comment box below.