Pittsburgh Brown Mamas is a support group for Black mothers in the Pittsburgh region.  We meet monthly to support each other in our motherhood journeys, be in a socially uplifting environment and provide positive socialization opportunities for our children.
Check this page monthly to find meet-up listings.  Our communication is heavily driven by our private Facebook group and our weekly newsletter.  Click here to join the group on Facebook.  Click here to subscribe to our newsletter.  Mamas who have questions regarding membership can email our planning collective anytime at pghbrownmamas@gmail.com.  Check below for this month's meet up!
---
February's Brown Mama Meet Up
---
February's Meet up will be a family bowling party.  Meet us at the North Versailles Bowling Center on February 18th from 2-5 p.m.  View the invite by clicking here if you are NOT a member of the private Facebook page.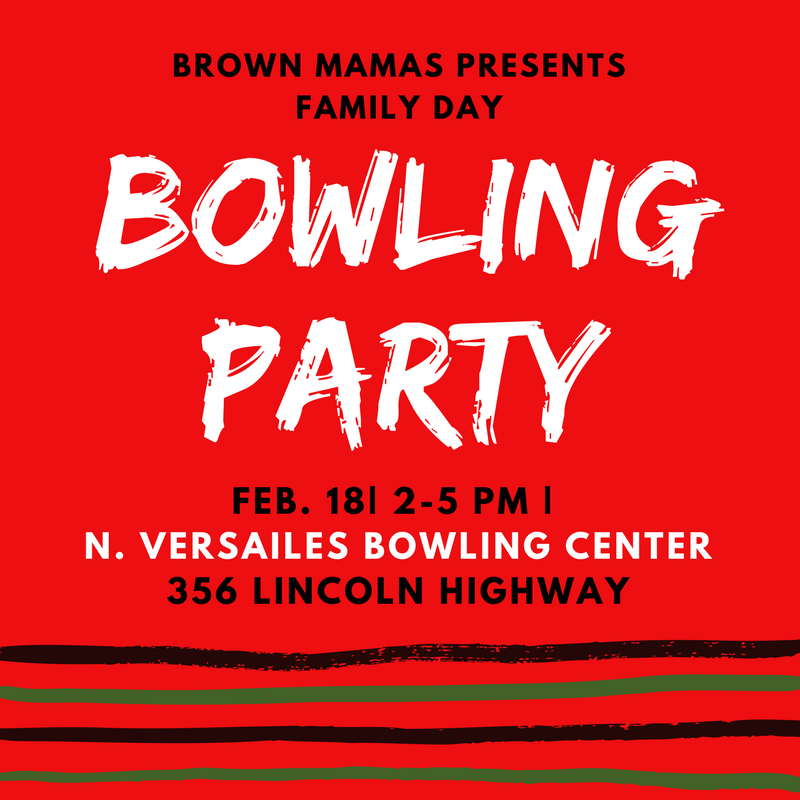 ---
PBM's March Stay-at-Home Moms Meet-Up
---
You are officially about to be never home Stay-at-Home mom.  Join other PBM SAHMs at the Pittsburgh Toy Lending Library for an afternoon of fun for your kiddo and some mom talk with the girls.  Monday, March 6th @ 11 am.  Be there!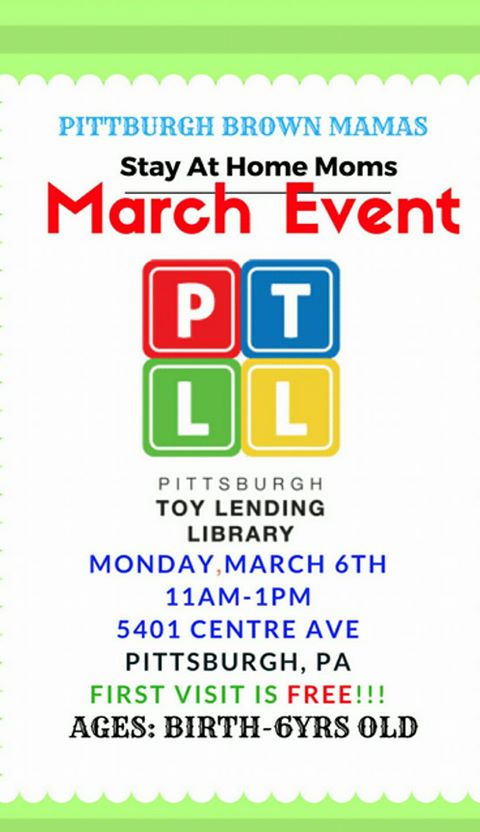 Subscribing to our weekly newsletter or joining our Private Facebook group is the easiest way for you to stay up-to-date on meet ups.  Remember to join! See ya soon mama.