Breakfast has to be easy at my house.  My husband leaves the house each day by 6:30 a.m., my oldest son leaves at 7:15 a.m. and homeschooling begins at 7:30 a.m. sharp.  So breakfast must be nutritious and efficient.  In my new year resolution to upgrade my housewife game, I'm trying to begin thinking ahead about breakfast.  In the spirit of that, here are 3 Easy Breakfast Meals for Moms & Dads on the Go!
[big_title2]Blueberry Muffins & Frozen Fruit[/big_title2]

My boys love blueberry muffins for breakfast.  I usually buy the Baker's Corner Blueberry Muffin mix from Aldi's and make enough for two days.  Pair that with some defrosted frozen fruit (put it in the fridge before you go to bed) and you've got breakfast.  If you'd like to make them from scratch try this recipe from OnceUponAChef.com.
[big_title2]Frittatas & Yogurt[/big_title2]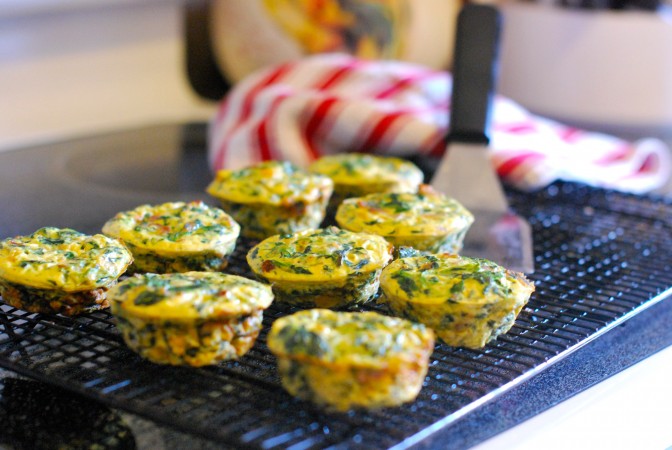 Two big, little boys, a 13-year-old 6-foot son and a grown ass husband is a lot of breakfast to make.  Eggs are inexpensive so we eat them just about every other day.  I love egg frittatas because they are easy and, unlike scrambled or sunny-side up eggs, can be eaten on the go.  Pair that a container of yogurt and you've got breakfast on-the-go for everybody.  AGirlInTheSouth.com has a super easy recipe for making frittata muffins easy and quick.
[big_title2]Oatmeal & Canadian Bacon[/big_title2]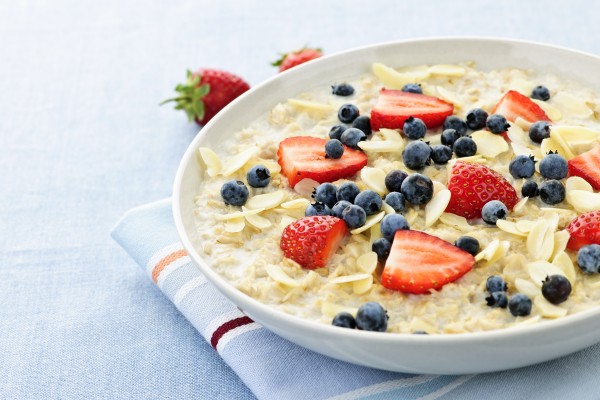 My boys love oatmeal.  When my middle son was a toddler all he would eat is oatmeal for a while.  I'm blessed in that way.  Oatmeal and Canadian bacon are the perfect combination of fiber & protein.  Canadian bacon gives you your piglet fix without all the fat that comes from traditional bacon.  You can add anything to your oatmeal from berries to bananas and coconut oil.
Hope this helped you mamas create your morning meal plan!  Please feel free to share any recipes or breakfast ideas you have in the comments.