One of the text book characteristics of Black women is that we don't play about a dirty house.  Like my mom used to say "you can tell a woman by the way she keeps her kitchen and her bathroom."  Everytime my house gets even a little dirty, I imagine my mother's scoul and the way she shakes her head when something just ain't right.  While I love a clean house, the chemicals that come with Bleach, Febreeze, Clorox and most other cleaning products are just no good for our families.
I recently took a training with an organization called Women for a Healthy Environment and learned that companies who make these product are not required by U.S. law to test the contents for human safety.  That means that the WARNING and DANGER labels on our spray cleaners should be taken very seriously.  While I haven't tossed out my Dawn dish detergent yet, I have taken the eco-friendly road with some of my cleaning procedures.  It turns out that cleaning green saves money and works just as well.
Bathtub & Shower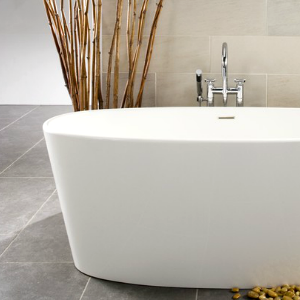 No woman wants a dirty bathroom, especially her bathtub.  The grime produced by 5 people taking showers everyday can get tough, but it meets its match with plain ol' vinegar.  To get rid of mildew, spray pure white vinegar on the offending area, let it sit for at least 30 minutes, and then rinse with warm water. Alternatively, try mixing together baking soda with a bit of liquid castile soap, then scrub and rinse.  Castille Soap is an all-natural, plant derived liquid cleaner.  It comes in a variety of all-natural smells from essential oils.  Click here to get yours.
Air Freshener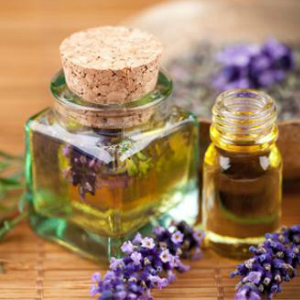 Let's face it mamas, we are addicted to smell.  Our homes just arent' clean if it doesn't have our favorite fragrance.  Vanilla, lavendar, coffee, apple cinnamon.  The great news is the possibilities are endless when it comes to natural fragrance.  You can boil potpourri on your stove.  (my mom used to do that) Fill a jar with baking soda and your favorite essential oil, poke some holes in the top and put the jar in the spot you want to freshen up.  Or double your fragrance by soaking incense in essential oils and placing them around the house, instead of burning them.
Microwave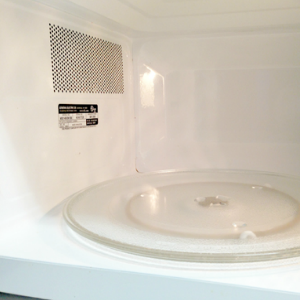 If you're like me, you constantly forget to clean the microwave.  I use it so little I forget it's there.  But, my boys are always using it.  Vinegar, lemon juice and a little heat do trick of getting your microwave clean.  Just pour some vinegar into a small cup and mix in a little lemon juice (exact amounts don't reallymatter). Put the cup in the microwave, let the microwave run for 2 minutes, and leave the door closed for several more minutes. Then open the door and simply wipe down all the sides with a warm cloth or sponge—no scrubbing required!
Countertops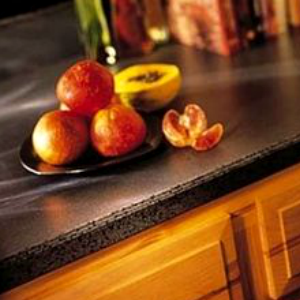 This is one of the places that it is most difficult for me to think natural. Our countertops encountr a myriad of messes everyday.  From chicken parts to dirty dishes and spilled juice, countertops are hard to keep clean.  Surprisingly, I learned during my WHE class that all you need to destroy food germs is vinegar, peroxide, rubbing alchol or even vodka. All you have to do is mix one of these all natural-cleaners with equal parts water and spray.  I use peroxide to disinfect and because I like the smell of mint alchol, I spray that afterwards just for kicks.  You can also use lemon juice after you disinfect if you need your smell good.
No chemicals required cleaning is possible.   That doesn't mean you have to throw out all of your products, but try using some of these all natural recipes to make a healthier home for your kid.