Homeschool field trip ideas can prove scarce when you've been doing it for 5 years. But, alas a new option has arrived in Pittsburgh.
Record a mock podcast, experiment with virtual reality, write a book and learn how to bind it, code your very own adventure game and do a woodworking project are all activities that your big kids (10+) can now do at the new MuseumLab located right next door to the Children's Museum on the Northside of Pittsburgh.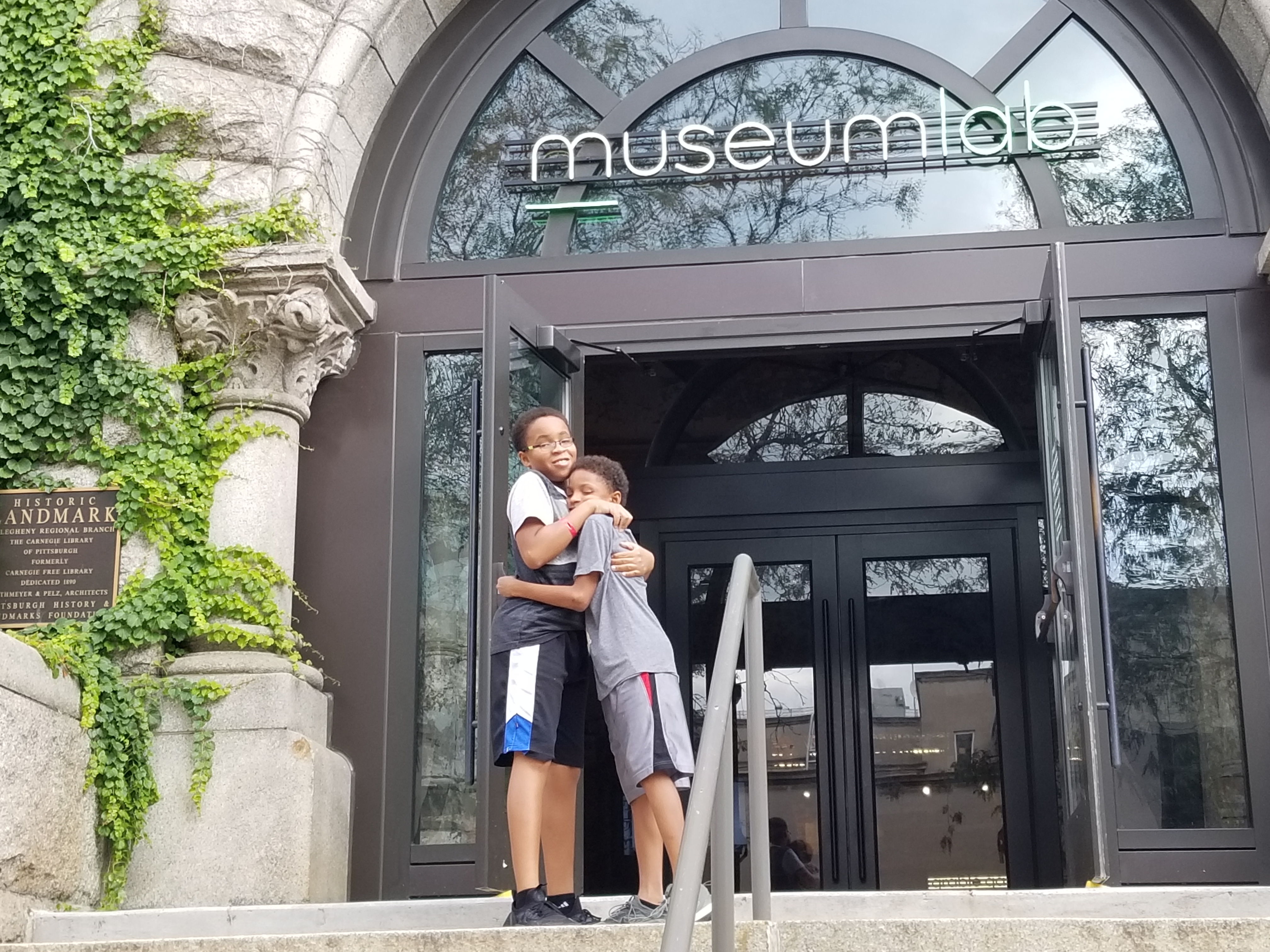 We homeschool so the amount of time we've spent at the Children's Museum in the last few years borderlines insanity. When we heard that the Children's Museum was adding a new building on their Northside campus created specifically for older kids, we were excited.

From the time we stepped foot in the MuseumLab my boys were intrigued by each activity. Although the MuseumLab is only one floor big, there is so much to do and explore. Check out the video below to hear all about our boys' favorite parts of the lab.
My boys' favorite part of the MuseumLab experience was definitely the virtual reality experience and working in the SLB Radio simulation in the techLab. The one-floor studio space is divided into three sections: tech lab, studio lab and make lab.
The tech lab, that host a podcast center, a video game coding center and a virtual reality center.
The studio lab is a dynamic art space. Currently the space is occupied by an artist creating onsite art out materials leftover from the space's demolition. She's combining the stone, brick and leftover glass to create a beautiful sculpture that will be placed on top of the MuseumLab.
The make lab includes a sewing center, art center, woodworking machines and lots of opportunities for dynamic creation.
All of the labs at MuseumLab will be utilized for their new after school program and the boys will be in the building. Sometimes homeschoolers forget about afterschool programs when they're considering how to consistently engage their children. Follow MuseumLab on Facebook to find out when the after school program starts.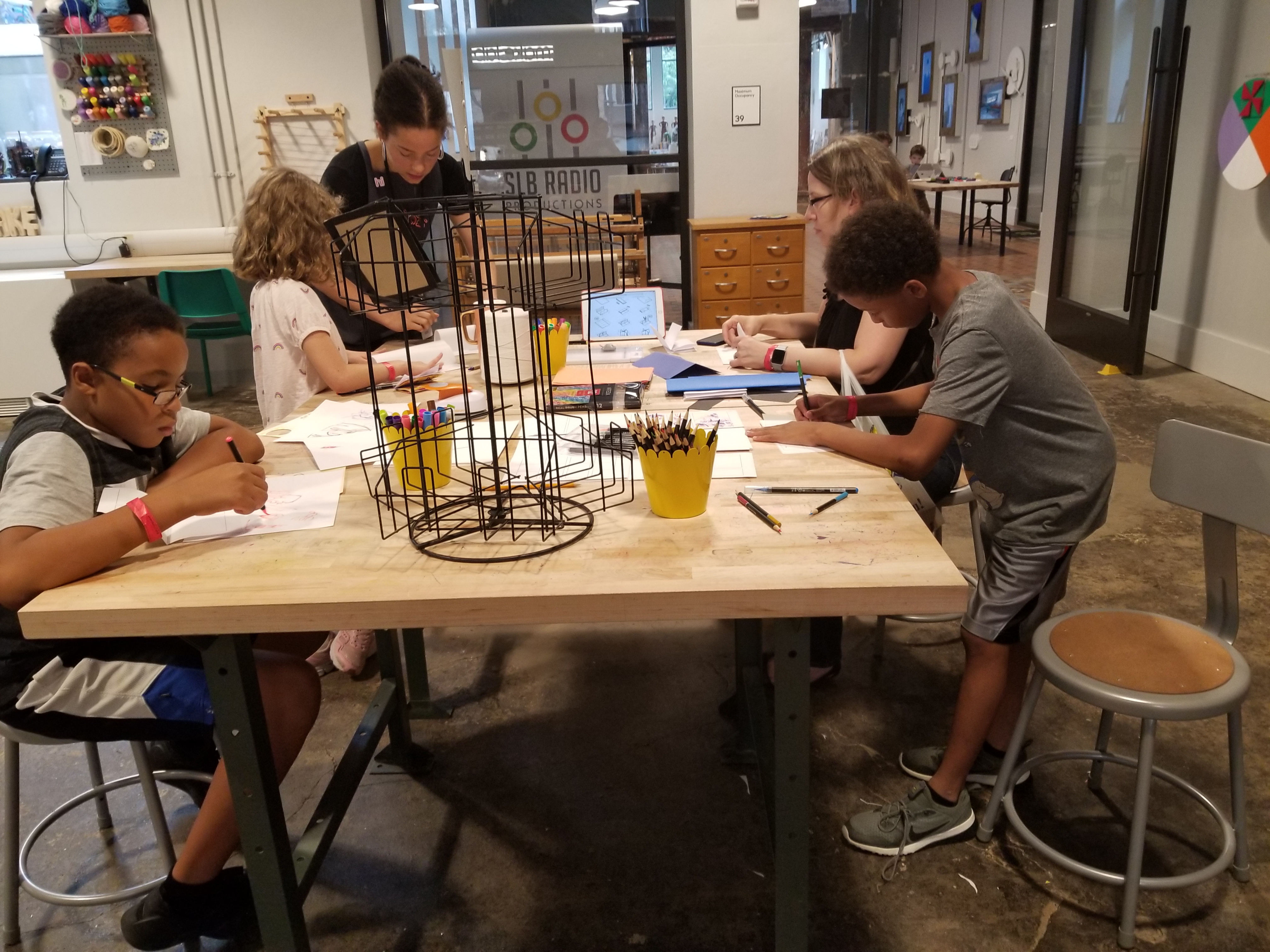 For the remainder of September 2019 the price of admission to MuseumLab will be $10 per person ($9 if you purchase online). Admission and membership to MuseumLab includes admission to Children's Museum of Pittsburgh so your entire family can have fun. MuseumLab and Children's Museum also offer a discount to low-income families in the region.
You can visit the MuseumLab during their fall hours on Monday – Friday from noon to 7 pm or on weekends from 10 am to 5 pm.
For our mamas who are educators themselves, MuseumLab provides several professional development programs including Maker Educator Boot Camp.
I partnered with The Motherhood Inc. & MuseumLab to create this content, but all opinions and ideas are my own. Plus, if I didn't like it I wouldn't tell you about it.
Want more homeschool field trip ideas in Pittsburgh? Click here.