Looking for science videos for kids?  If you're anything like me, you love doing science experiments with your kids, but you don't want to come up with them on your own.  These 16 YouTube channels have tons of science videos for kids and will spark your child's inner scientist, plus their filled with science experiment options to fill up your homeschooling schedule, or to give your kids refreshing educational activities to do on the weekend. Enjoy!
Science Videos for Kids – Learning/Education
National Geographic
: When everyone thinks of science they think of National Geographic.  Of course, this YouTube science channel is for kids and adults and talks about a myriad of subjects.
Bill Nye
: although the channel has not been updated for couple years, the content already there is enough for kids to explore. I like that the video titles tell you exactly what the videos are about, making it easy to look around.
SciShow
: SciShow Kids explores all those curious topics that make us ask "why?" Whether conducting experiments, researching new questions, or talking with experts, there's always something new to discover with SciShow Kids, no matter what your age!
asapScience
: Get the answers to science questions you've always wanted to ask.  asapScience answers life's questions from a scientific point of view.
Crash Course Kids
: This YouTube science channel looks at Earth, Habitats, Space, Chemical Reactions, Engineering, and much, much more.  This is one of my kids personal favorite YouTube educational resources.  The videos are mostly animated and easy to understand and follow.
LabofOrnithology
: The bird-based YouTube channel created by Cornell Lab of Ornithology has all kinds of amazing facts and videos about birds.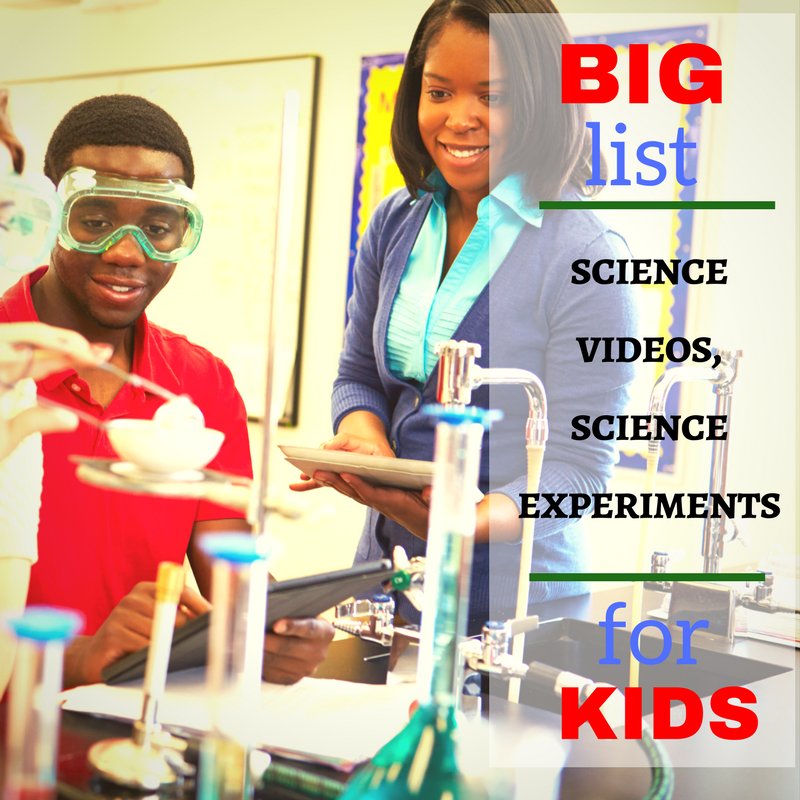 DNews
: DNews YouTube channel approaches some tough subjects like the sexuality of male sea horses and suicide, so be sure to watch the videos before allowing your kids to view.  I would suggest this channel for teenage science lovers and older.
BrainCraft
: Wanna know why we do what we do, how we forumalte thoughts in our minds and other interesting facts about the though process from a neuroscience perspective?  Check out this kid-friendly YouTube channel.
Kids Health
:  Learn how the body works in this fun set of easy to understand science videos for kids that are elementary-aged.  Everything from how your muscles move to how your heart beats is included in this YouTube channel.
Minute Physics
: Great for older kids and teenagers, Minute Physics explains physical science in an easily digestible way.  The producers use drawings and easy explanations to answer questions like how airplanes are made, and whether time travel is actually possible.
Minute Earth
: Created by the same folks over at Minute Physics, this channel uses the same formatting, but this time all about planet Earth.
NASA
: Space, everything space for kids and adults.
Best of Science
: A fun science channel covers a wide variety of science topics: physics, space, nature, chemistry, and more.
Free School
– This YouTube science channel includes lots of topics that include popular scientist, ecosystems and other science-related topics.
YouTube Channels with Science Experiments for Kids
Hooplah Kidz Lab
 – Authentic science demonstrations that are easily replicated in your home.  Easy to understand for kids of all school-aged levels.
Whiz Kids Science
– We first found WhizKid on our Roku.  We love his channel because the experiments are guided by a little boy.  This gives my boys a boost of confidence, and the knowledge that they are little scientist themselves.  Tons of experiments that are easily replicated at home.
Science with Zilfie
– Cool science expermient videos, tricks and experiences developed by Zlife Education team.  These videos are a fun resource for little science weirdos ages 7-12.  Some must me done outdoors because their messy, but not all of them.
Periodic Videos
: This awesome channel is great for helping kiddos to master the periodic table.  It includes a video and experiment for each element on the periodic table.
ScienceBob
: Science experiments that should be labeled with the "do not try this at home" sticker are on this channel.  Great for kids to watch, not for kids to do.
5 Fun Science Experiments with Grover
– This one is not an actual science YouTube channel, but it is a video.  The video list 5 awesome science experiments specifically for kids who love Sesame Street.
Nat Geo Kids Experiment Videos
– This YouTube playlist of science experiments for kids is curated by NatGeo for kids, and gives an awesome presentation about the scientific method first in reggae.  Love it!
The Dad Lab
– All kinds of cute science experiments and makes for toddler-aged kids led by a dad.
Home Science
– These science experiment videos are actually compilations of tons of quick, easy experiments that can be done using everyday materials that you likely already have in your home. (Some videos do come with warnings.  Make sure they are led by an adult, and take safety precautions.) You can also check out out BIG list of educational websites: