School Girls; Or, African Mean Girls will be performed at the Pittsburgh Public Theater from Nov. 7 to Dec. 8th.
Being high yellow is a cloak.  A brightly colored shield of protection, often worn subconsciously in shame, that allows others to assume that you've lived the high life while covering the reality that you are just as oppressed, bamboozled, confused and mentally and physically distorted as those who fight alongside you wearing a shield of a darker shade.

Ericka (Aidaa Peerzada) enters into the 1986 Ghanian girl's school Aburi Senior High School mid-way through the production of School Girls; Or, African Mean Girls, by Jocelyn Bioh, wearing her yellow cloak of supposed internal and external wealth to a gaggle of school girls excited to audition for the Miss Ghana pageant.  

Fully integrated into the idea of the light side being the right side, all five of the students coo over Ericka's long, loosely curled tresses and her origination as an American girl fully indoctrinated into the school of Bobby Brown.  All, except Paulina (Markia Nicole Smith), whose girlish figure, attained through self-damaging means, and alleged teenage love affair with a international soccer star have earned her the title of Queen Bee of this click, a crown she will fight to keep.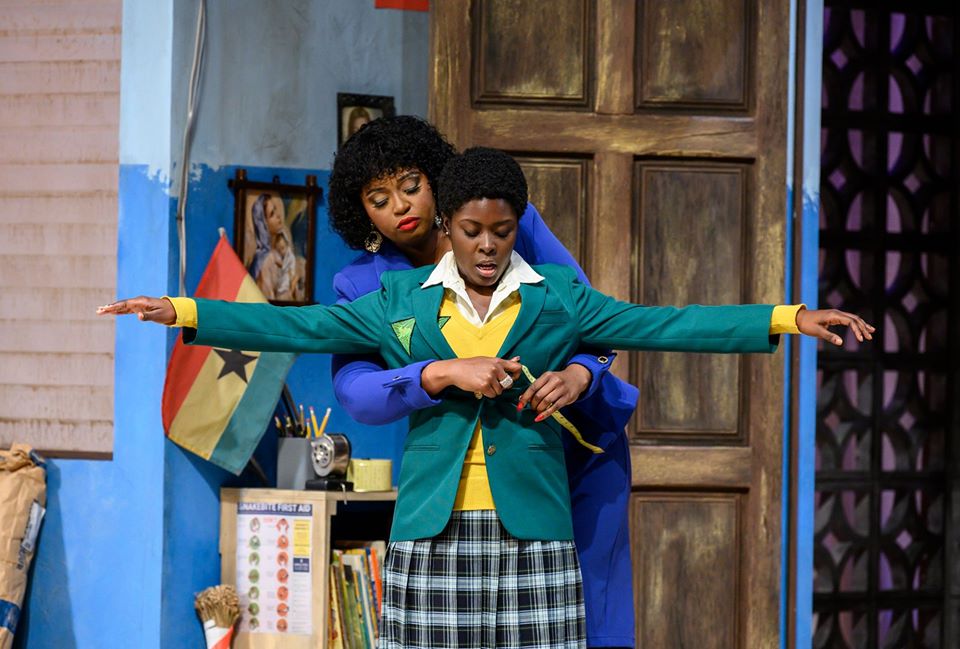 I gave several side eyes as the clique, Ama (Ezioma Asonye), Nana (Atiana Grant), Mercy (Candace Boahene) and Nifty (Shakara Wright) shift between upholding the social status of their long-time friend/bully or taking a walk on the white side to embrace the softer temperament of the new girl.

I cringed at moments as I realized that so much of the colorism exposed and confronted on the stage of School Girls is still happening today.  It seemed director, Shariffa Ali, a Ghanian native, let the colorism in School Girls go unchecked to allow attendees to juxtapose current racial moods and struggles of body acceptance among Black women with those of the past.  Some has changed, but much has stayed the same.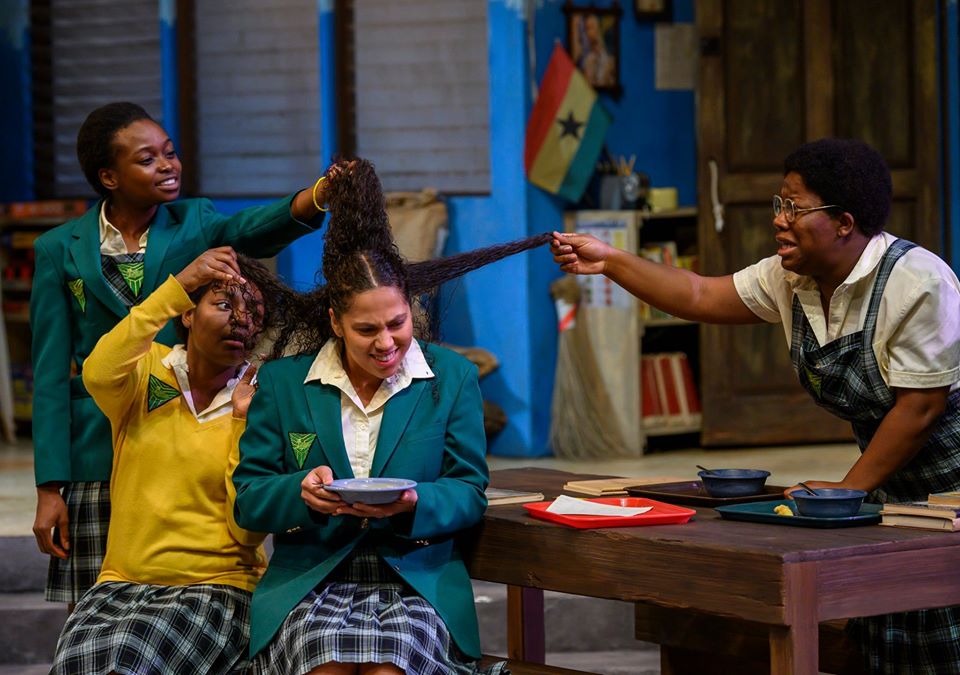 I heard a collective "umph" come from our Pittsburgh Brown Mamas' section when Ericka enters from stage right and is immediately crowded by brown girls who would not pass the brown paper bag test.  I felt my skin crawl when they began to touch her hair, fawning over her stories of life in America and her Calvin Klein clothes. Overall, it hurt to see them falling for the problematic idea that excellence existed outside of their brand of being.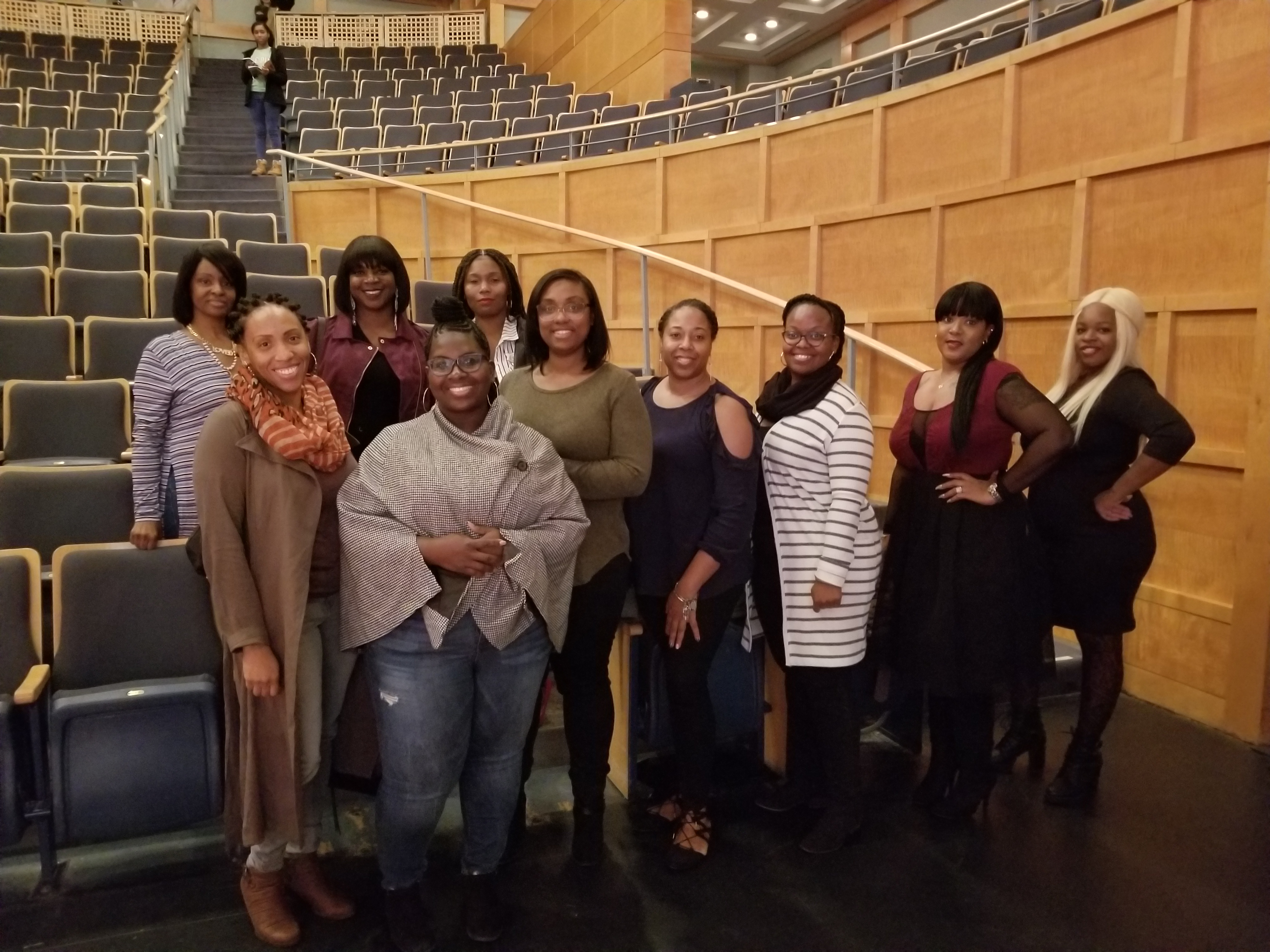 On the other hand as a high-yellow sistah myself, I felt a sense of solidarity with Ericka as she combated a stereotype that was inherited, not invited.  It made me wonder if brown skin girls realize how jealous we are of them at times.  The unwarranted perception of being promiscuous and 'hot', the need to always prove our Blackness, the perspective that we are somehow "pre-approved" and "acceptable" by white folks and if nothing else…well, pimples, leave much to desire on the high-yellow spectrum.

Ericka is really yearning for acceptance from the crew and is dismayed to find out that while the Americans in her home state of Ohio based their disdain for her on her outward appearance, much of that went unchanged in her dealings with the brown girls representing the other side of her bi-racial line.

Overall, this play is a must see for every Black girl and Brown Mama in the Pittsburgh region. My only regret is that I didn't take my son. It is a show that is appropriate for any teenager and mama duo, and dads too.

School Girls; Or, African Mean Girls will be at the Pittsburgh Public Theater's O'Reilly Theater until Sunday, Dec. 8th.  Tickets start at just $31.  
This post was sponsored by The Pittsburgh Public Theater. However, all opinions are my own and if I didn't love it, I wouldn't tell you about it.