If you are a Black mom in Pittsburgh searching for a group of mothers to connect with, you're in the right place. Pittsburgh Brown Mamas is a support group for Black mothers committed to helping your enjoy your motherhood journey while getting to know Pittsburgh as the nation's most livable city.  This August we will be meeting up at the city's beautiful Waterfront outdoor shopping mall for a super fun scavenger hunt.  This should take about 90 minutes.  Then we will head over to a nearby mom's home for a Pure Romance Party, wine, food and good conversation.  We'd love to have you join us.
Join our private Facebook page to learn more.  See ya there!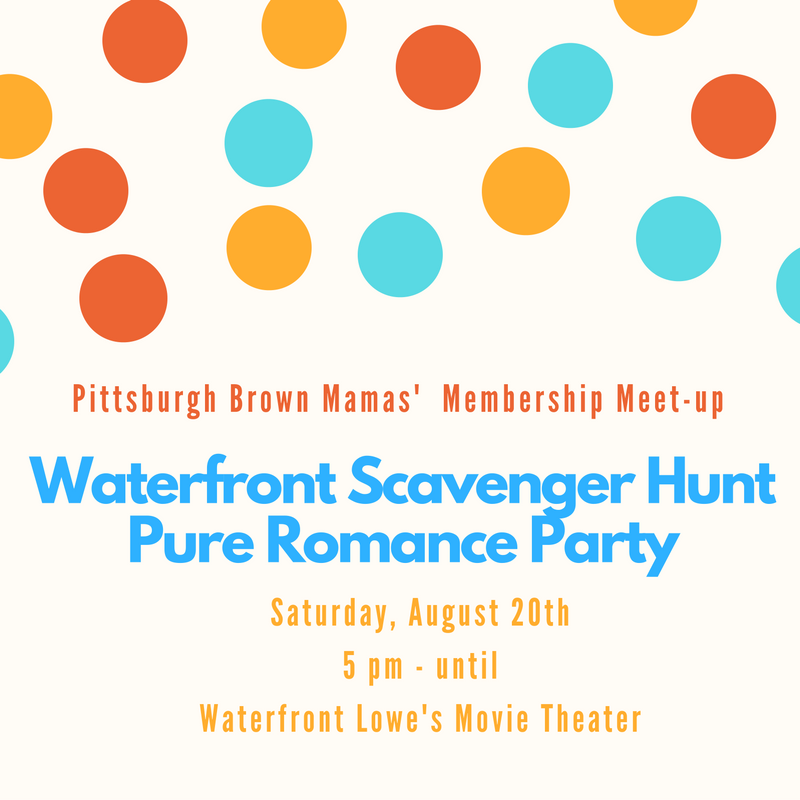 Read more about Pittsburgh Brown Mamas:
Why Pittsburgh Brown Mamas Rocked in 2015!