Last year I was among the millions of Americans who signed up for health insurance through the Affordable Care Act.  Hubby and I gained access to sick visits, routine healthcare and low-cost prescriptions courtesy of our new health plan provided by President Obama's new initiative.  But, it wasn't entirely easy.
In addition to spending a few extra hours on the phone and on healthcare.gov, we had to familiarize ourselves with a whole glossary of insurance terms, make sure we were clear on what our insurance covered and did not cover, and wade through the vast insurance coverage options available.  Boy was it a process.
Fortunately for you mamas, UnitedHealthcare has developed a dynamic web page, UHCTV, full of tutorial videos that can pretty much guide you through the process of applying for, understanding and signing up for affordable health insurance.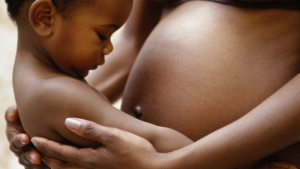 Each video is less than 2 minutes long and can help you sign up for the insurance of your choice by the February 15th deadline.  So, let's get started.
Here's a list of questions I had when I signed up for insurance.  I will link you directly to the videos on uhc.tv to answer each question. Just sit back, click and listen!
1. What exactly is open enrollment?
Can I receive insurance anytime under the Affordable Care Act? Is there a deadline to signing up under ACA? If you have any of those questions, click here to view UHC.TV's guide to open enrollment.
2. If I am already signed up for health insurance can I switch to a different insurance provider?
If you weren't pleased with the insurance you had last year, can no longer afford the premium or have since added a child or dependent to your family, UHC.TV can answer all your questions about changing your provider.  Click here for UnitedHealthcare's video on changing health plans.
3. I don't understand any of these health insurance terms.  Can someone explain them?
What is a premium?  What is an Out-of-Pocket Maximum? And, what the heck does PPO stand for?  I know I had all of these questions too.  Well you're just 1 minute and 35 seconds away from the answer. Check out this Health Insurance Glossary video on UHC.TV.
4. What should I do about my college-aged children's health insurance?
Is college-sponsored insurance better? Should I keep my child on my insurance since ACA extends coverage of children until age 26?  Check out this UHCTV video to find out what options are best for your older children. *also check out the video on Health Care Reform & Adult Children below.
5. How much is this insurance going to cost me?
Will the cost of my procedures or doctor visits go up with my new plan?  Will my premium go up?  UHCTV gives the 411 on choosing the best pricing options with this video.
6. Still have more questions?  Here's a list of videos I found helpful when picking a new plan this year: