So my boys have broken another dresser.  They slam the drawers, use the dresser as an lift-up to jump to the top of the bunk bed and on numerous occasions have found a way to put themselves inside of the bottom drawer to play hide-n-seek.  This pass week I had enough of looking at the dresser, which had one completely broken drawer and another with the bottom hanging out.  Rather than buying our 3rd dresser since they were born 5 years ago, I decided there must be another way!
I went to my local retail outlet store and put my thinking cap on.  I decided rather than spending upwards of $350 on a new dresser why not revamp their closet with about $75.  So, check out what I did.
 1. I knew I needed to organize the closet if I had any chance of making them keep it neat.  So I brought these.
2. Next. I organized their clothes.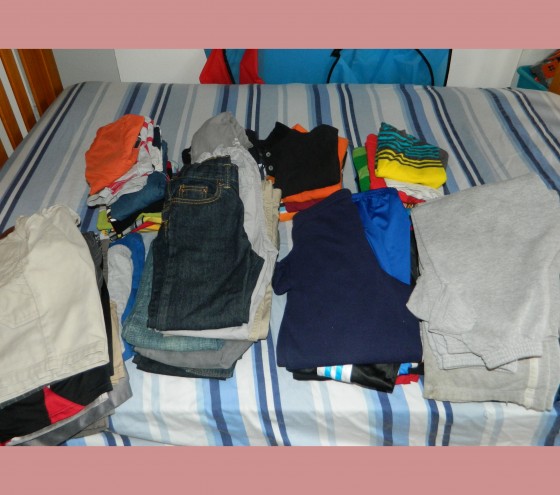 3. Then I started putting the clothes into the organizers.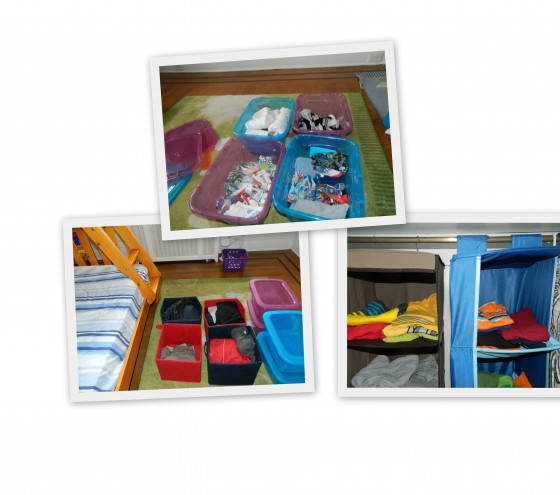 4. Voila!  The t-shirts and shorts hang in the organizers.  All of their jeans and pants are at the top of the closet since it's summertime.  And, underwear, t-shirts and socks are under the bed inside the bins.  What I love about this approach is that it so blatantly develops a system.  My kids dress themselves.  So, they are going under the bed to get undies and going in the closet to get shirts.  So, when they put away their clothes, which is part of their chores, they know where things go pretty easily.
Really need to get organized? Check out
Brown Mama's Guide to Organizing Your Time
. This easy read gives moms the tools to tackle their to-do list and create a time management process that actually works.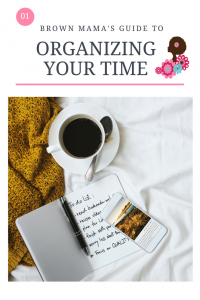 Articles on Organizing:
Anchoring Activities to Motivate Your Morning
3 Strategies for Overcoming Clutter
Is Your To-Do List Your REAL Problem?