A behavior chart can be a blessing to parents in any household. Whether you homeschool or not, every parent needs a way to keep track of their child's behavior. Behavior charts are also good in assisting children to self-regulate their own actions.
While I don't believe these charts should be used to punish children, just like adults need litmus test that help them to monitor productivity, children need the same thing.
My son's love chess. They play often with their father and big brother.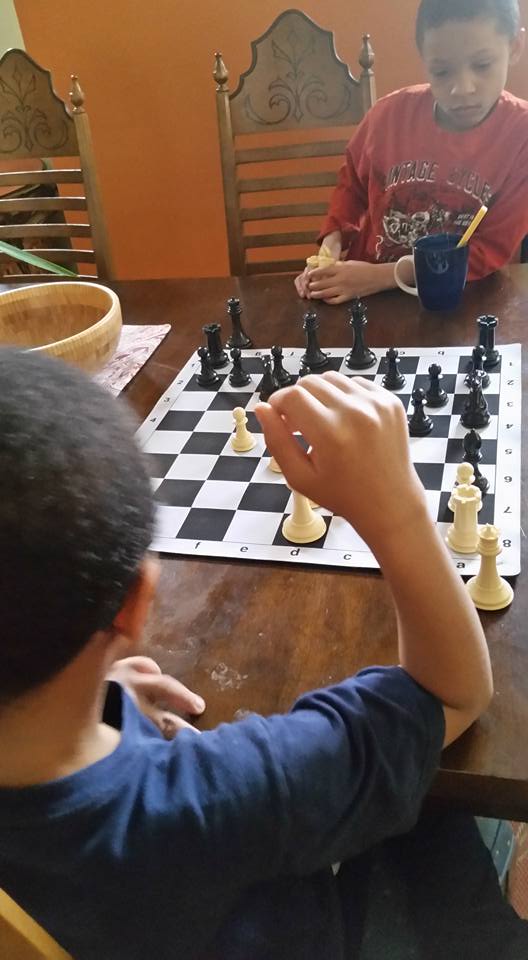 My kids and husband like to play chess together.  So when I thought about developing a behavior board that would resonate with them and be easy to understand, chess was at the top of my list.  Our chess behavior chart runs the same way a game of chess does. Each chess piece is worth a certain number of points and they must gain that amount to move up the chart.  
At the beginning of the day the boys get one point for doing their daily reading and writing assignment.  That moves them up to pawn.  (Nope, they don't start on pawn) They get extra points for doing chores, practicing one of their self-directed learning goals and tons of other activities we do throughout the day. From their they can move up to knight (3), bishop (3), rooke (5) and then queen (9). The tricky part comes with the king. Instead of assigning the king any points, the king is instead used as a status. If they move all the way to the top of the chart, at the end of the week, they get a 'king's reward'. (Only because we have boys)
You can decide, based on your home or classroom's value system, what can earn or detract from their points.  Thus far this point system has worked.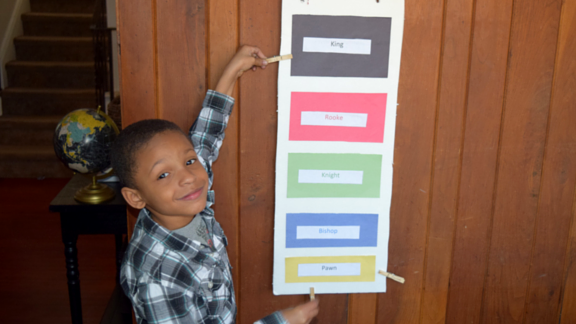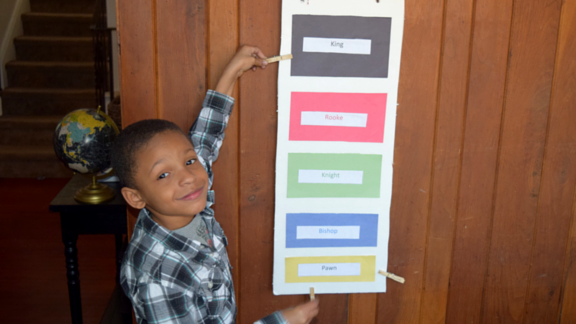 Here's what you'll need to create your chess-inspired behavior chart.
A white thick white board
colored paper
chess symbols (print them out here)
colored paper
paper clips or laundry clips