Weekly in the Pittsburgh Brown Mamas facebook group, if not more often, we get asked for suggestions for black owned service providers. It's important to us to go to someone who looks like us and knows how to take care of us best. We are on a mission to provide lists to help our fellow sistas out. This post is for the black owned nail salons and techs in the Pittsburgh area.
Black Owned Salons
Prestige Beauty Lounge – Lareese Crawford/ 1710 Jancey Street Pittsburgh 15206/ IG: @prestige_beautylounge/ website: prestigebeautylounge.glossgenius.com/ services include: nails and hair
Ambiance Hair & Nail Gallery – 1231 Federal Street Pittsburgh 15212/ IG: @theambiance_experience/ www.ambiancehairandnailgallery.com/ services include: hair, nails, makeup, lashes and brows
Aliya Wray's Beauty Parlor – 2010 East Carson Street Pittsburgh 15136/ IG: @aliyawrays/ www.aliyawrays.com/ services include: nails, hair, makeup, skincare, waxing, lashes, spa parties
Laced Beauty Bar – 5224 Penn Avenue Pittsburgh 15224/ IG: @lacedbeautybar/ lacedbeautybar.com/ services include: hair, nails, makeup
Dee's Beauty Bar and Spa – 907 West Street Pittsburgh 15221/ 412-422-6712/ IG: @dee_beautybar/ appointment booking site / services include: hair, nails, skincare, massage
I think most can agree going to the nail salon is a form of selfcare. Finding black owned nail salons or techs is the icing on the cake. It's your me time. I don't know about you but I can relax, vent or just share about what's been going on in my life. My manicures even end with a quick hand massage, so I leave feeling light, pretty and pampered. But, if getting your nails done isn't your thing but you desire to release the heaviness, you can check our list of black therapists in Pittsburgh. Either way, we don't want you to skip out on your selfcare sis!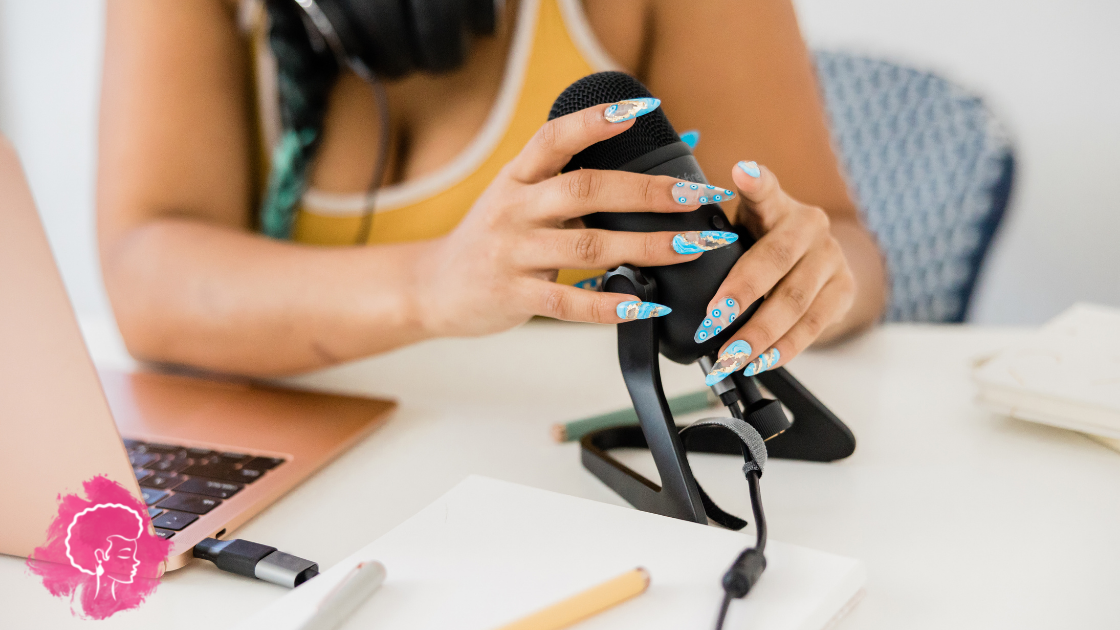 Pretty and Plush Salon – Wilkinsburg/ Nail tech Lexii IG: @prettyandplushlexii/ booking site: prettyandplushlexii.as.me/ Nail tech Riece IG: @prettyandplush_riece/ booking site: prettyandplushriece.as.me
Dee Bombshell Nails – 355 Fifth Avenue Suite 825 Pittsburgh 15222/ IG: @deebombshellnails/ deebombshellexperience.as.me
World of Serenity Wellness Retreat Salon – 10163 Frankstown Road Penn Hills 15235/ 412-371-2931/ www.worldofserenityspa.com/
Deer Linnet Beauty – 745 Allegheny River Blvd Verona 15147/ IG: @deerlinnet/ www.vagaro.com/deerlinnetbeauty
Black Nail Techs
Lala's Salon and Spa – (Look through the staff to see their nail techs). 5341 Penn Avenue Pittsburgh 15224 (East End location)/ 412-404-2003; 222 Center Road Monroeville 15146/ 412-327-2224/ IG: @lalassalonspa/ www.lalassalonspa.com
The Factory 412 – 412 S Main Street Pittsburgh 15220/ 412-223-5688/ IG: @the_factory_412/ Nail tech Victoria IG: @loveleighnails_
Jasmine Freeman – IG: @acrylitbyjas/ book with her here
Lee Barnett – Facebook @Theduchessnails/ 412-403-8257
KayCreatiion – IG: @kaycreatiion
WeePink Radiance – IG: @wee_pinkradiance
Thee Cultured Hygienist – IG: @thee_cultured_hygienist/ 412-727-4521/ Facebook: Embellish Emporium C.H.spas plus
This is by no means an all inclusive listing. Please add black owned nail salons or nail techs you don't see on the list in the comments. Don't forget to include their social media and booking info! Help your fellow sistas out 😉