Who couldn't use some guidance when it comes to personal finance? I know I am always looking to educate myself on what I could be doing better in my journey. And to receive this knowledge from women who look like me is icing on the cake!
Rags-to-Riches
Tiffany "The Budgetnista" Aliche
Have you heard of the Live Richer Academy? What about Dream Catchers or Builders? These are just a few of the things synonymous with Tiffany. And believe you me, she seems to be doing all the things! Preschool teacher turned personal financial expert, she has made it her mission to provide financial education to other women. She has free resources and tools she shares, which can be found in her Facebook group, Dream Catchers. If you are looking to take it further in your financial journey, she has developed a membership site that hosts various courses, the Live Richer Academy. She estimates she has helped over 800,000 women worldwide collectively save more than $100 million. Are you one?
Dasha Kennedy
"The Broke Black Girl", Dasha Kennedy, is a millennial financial coach. She uses a real talk, no B.S. coaching style to help women of color get ahead. After going through a tough life event, she realized how financially unprepared she was. It led her to sharing her own journey towards financial success on Facebook. She launched The Broke Black Girl (BBG) Facebook group in 2017, which focuses on conversations around financial struggles young women of color face. And through this safe space, Dasha, is able to support women ready to take charge of their finances.
Samantha Ealy
Founder of Generation Wealthy, a nonprofit that helps young people tackle their finances. After finding herself homeless due to bad financial habits and being financially illiterate, Samantha began to teach herself about money. Her organization is led by 15 volunteers, which formed from other talented young professionals also as passionate as Samantha. They work to help young people navigate their finance journey and make smart financial decisions.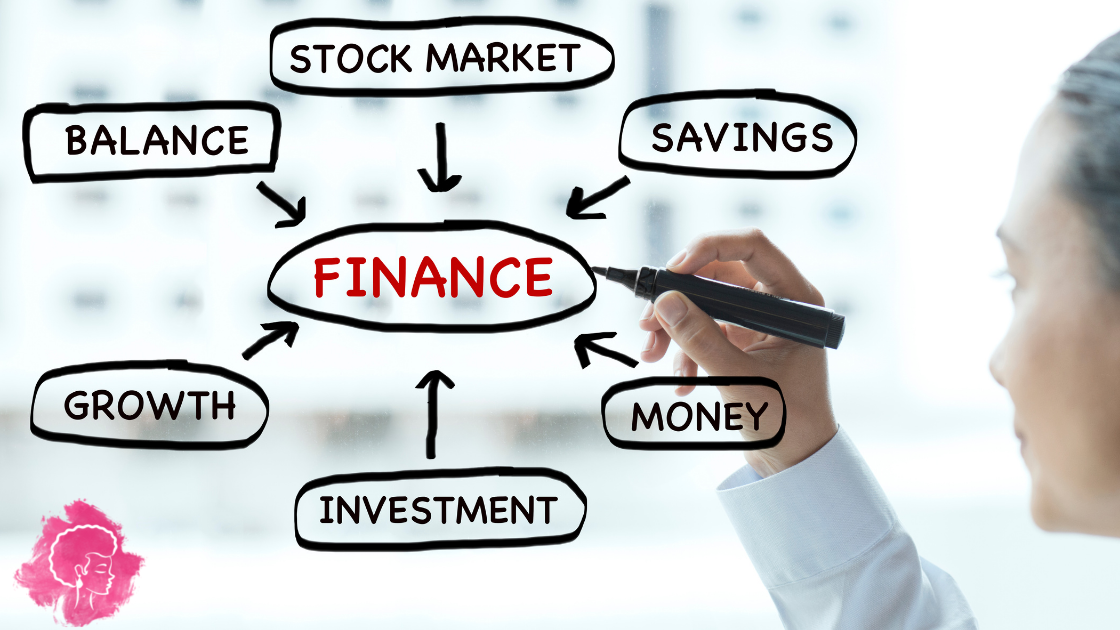 Need some quick tips for you and your boo before diving deeper with the experts? Check this short read on getting on the same financial page with your partner.
Leveling UP!
Patrice Washington
Author of Real Money Answers for Every Woman amongst several other "Real Money" titles. Patrice is the founder and CEO of Seek Wisdom Find Wealth. Her focus is on helping people move from debt management to money mastery. She became a licensed real estate agent at the age of 19; obtained her mortgage broker license at 21; and then went on to build a seven-figure business by 25 years old. Awesome right! Well, when the recession hit in 2008, her company took a hit and couldn't recover. She lost her home and had to start sleeping on her brother's couch. Because of all of that, she is able to provide great insight while sharing her "riches-to-rags" story. Patrice has been featured in hundreds of publications as well as being a financial expert on Steve Harvey's radio and tv shows.
Michelle Singletary
Writer of personal finance column "The Color of Money" in The Washington Post, Michelle has also written four books under the same subject. She shared her personal finance solutions on a nationally televised show she hosted. And also started a prison outreach program where she teaches female inmates money management upon their release. Check out one of her book titles and get right with your finances.
If you haven't noticed, there are some commonalities between a few of the finance mavens listed, which is failure. We are all human, we aren't perfect. Through life's hardships, they were still able to pull themselves up and share not only their stories but knowledge as well. They give it to you straight, because they have lived through some struggles themselves. Find who speaks to you and get your money right sis! Clever Girl Finance spotlights a few more here.
Know more black, female personal finance experts? Put their names in the comments. In the meantime, check out this list of black-women led orgs, plus a podcast episode.