"Are you interested in going camping? The
campground
is right outside of Pittsburgh and your kids will love it," she said.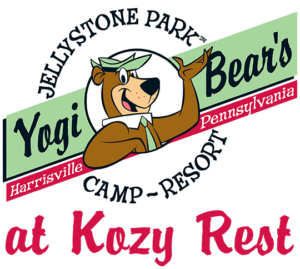 I'll admit the question was not one I wanted to answer. In my mind camping means bugs, no Wifi and bears. But, I figured, what the heck? My family has never been camping and we just might enjoy it. So, we packed up two and half days worth of food, bug spray and steaks and berries, to steer the bears away from us, and headed north (one and half hours outside of Pittsburgh) to
Yogi Bear's Jellystone Park at Kozy Rest
.  And, we're glad we did. As soon as we got there, I breathed a sigh of relief.  The cabin was almost like a real house, the people were super friendly AND we had access to Wifi. Plus, no bears insight besides Yogi!
Convenient Camping in Pittsburgh
The first thing that put my mind at ease was that the cabin was super convenient.  We had access to a stove, refrigerator, sink and full bathroom – shower included.   We packed all of our own toiletries, but surprisingly Yogi had us covered.  The cabin was fully stocked with dish washing liquid, travel size soap and lotion and some cleaning products.  However, if your family is as big as mines, I'd pack all of your own personal care products. Our two-bedroom cabin could fit 8 people easy.  It came equipped with two bunk beds (one twin sized bunk bed and another twin on the bottom and full sized bed on the top. Plus we had a full-sized bed in the 'master room' and a full-sized futon in the main room. In addition to cabins, you can also rent a yurt (a circular, medium-sized elevated tent), or hook-up your RV.
Camping in Pittsburgh with Kids
Secondly, Yogi has you covered on all the fun this for kids to do while camping.  I thought we'd just be sitting around playing board games, telling jokes and, in general, getting on each other's nerves, but no.  Camping in Pittsburgh is fun for the kids with all the activities at Kozy Rest.  Go-karts, swimming, a trampoline park, a rec center and hiking/biking trail are just some of the activities.  And of course, we had time to do some traditional camping activities like roasting marshmallows and laughing together.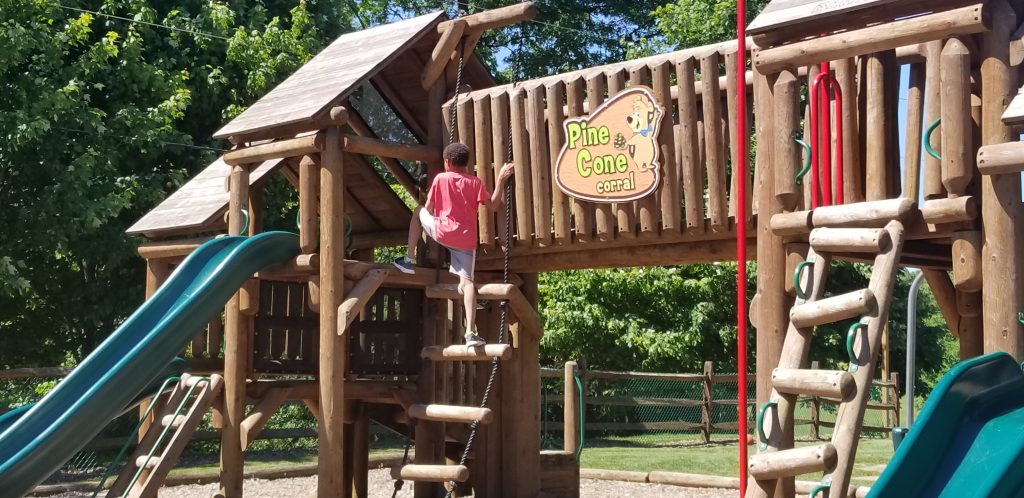 PLUS, GAGA BALL! Why is gaga ball important? Because my brown babies didn't know anything about gaga ball until we went camping.  BUT, they spent A LOT of our time at Kozy Rest in the gaga ball pit.  The boys had a blast!
The Kozy Rest campground also has some attractions that it will be adding in the coming months like a laser tag battlefield and frog pond.  Visit their
website to learn more
.  Check out this video too. Overall, we are so glad we made the short trip up to Yogi Bear's Jellystone Campground at Kozy Rest. FYI, the campground rentals are super affordable for families and groups.  Book your stay by visiting the website at
pittsburghjellystone.com
.
To enter the giveaway to win a 2-night stay a Yogi Bear's Jellystone Park at Kozy Rest, visit the Facebook post below & comment AND share.
  The winner will be announced in 10 days! The Mendozas will definitely make this camping trip a family tradition. This post is made possible by a partnership between Brown Mamas &
Yogi Bear's Jellystone Park at Kozy Rest
.  All opinions are my own and if I have a bad experience, I'd tell you.