Finding cheap activities for boys is all about finding places, spaces and events where they can DO something.  Boys will never be content going to see stuff or going to look.  A big part of being a boy for my three sons is doing stuff. When it comes to taking my boys out for the weekend I have to always ask the questions: "Can they touch it?" "Is it interactive?"  "What will they be able to do?" If the activity does not involve these things, we're just wasting our time and money.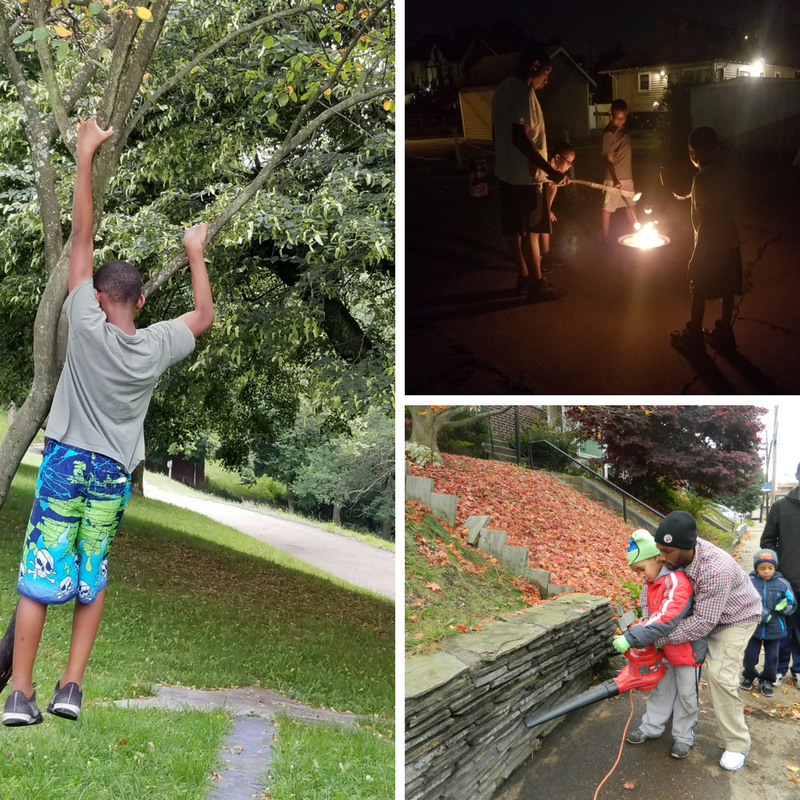 The best thing about being a mom of boys is that they force me out of my comfort zone with every field trip.  It's not always comfortable, but it's always a new experience.  So, just go along for the ride.  Here are 25 activities for boys that won't cost you an arm and a leg, and that will actually be fun for you and the boys.
Pull Out Your Grill & Roast Marshmallows
Rent a Hotel Room & Go Swimming
Take them to a Costume Store & Try On Super Hero Costumes
Go to a Local Sporting Event
Build the Ultimate Fortress with Sheets & Chairs
Go to the Dollar Store & Pig Out
Challenge them to a Minecraft Building Challenge
Visit a local cave (take a Sharpe and write your names in the cave without getting caught…shhh)
Visit a local waterfall or stream and run through
Go fishing
Do a weekend DIY project like painting the fence or building a small table
Go bike riding on a local trail
Ride a train or incline ride and take pictures
Build an Icee or Lemonade Stand in Your Neighborhood
Take Them to An Open Field right before Sunset. Let the play and watch the sun go down.
Go stargazing using this app
Go climb trees
Fly a kite on a windy day
Build paper airplanes and have a flight contest
Go Bowling
Spray-paint some tires and plant some flowers in them
Go to the Beach and Build a Sandcastle
Teach him to use a power tool
As I said before finding cheap activities for boys is all about adding the "DO" component to any event or activity you are planning.  Remember to visit
Groupon
for coupons and discounts at your favorite family friendly destinations in your city. Want more boys activities, click here for
7 experiences every Black boy should have.
Add this to your Pinterest board for your son.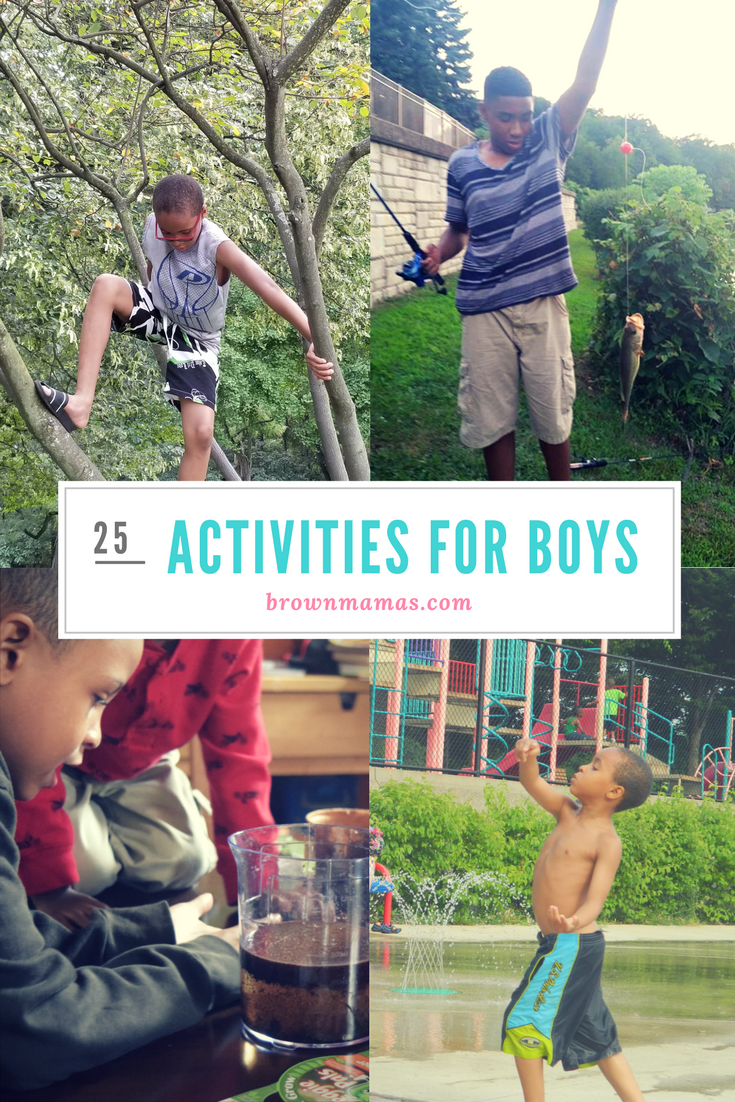 This post was sponsored by Groupon, but all opinions are my own.