Homeschool planning is my least favorite part of learning with my children as a lifestyle. Some days I wake up not knowing what I want to wear, let alone what I want to teach.
I'm always searching for ways to make homeschool planning easy, and ways to allow my kids more control and responsibility over their learning experiences.
That's why I LOVE WideOpenSchool.org.
Wide Open School collects all of your favorite educational resources from across the web onto ONE categorized and centralized website. WideOpenSchool.org also allows parents to, with the click of a few buttons, turn all of those resources into a hands-on, interactive lesson plan that's easy to access and follow for parents.
Check out my tutorials on how to create an ENTIRE weekly lesson plan in ONE HOUR with NO planner, NO curriculum and COMPLETELY FREE.
After watching this video homeschool planning will get so much easier. From engaging videos to live online field trips to websites that help you teach the tough stuff like math, WideOpenSchool.org has all the resources you need to make homeschooling COVID-19 style work for your family.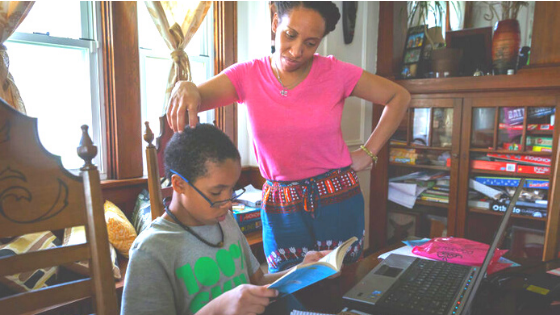 My first, second and third years of homeschooling were no walk in the park, so no one expects you to get this perfect in two months. There were some days were I didn't teach anything at all because of anxiety.
But, with WideOpenSchool.org, you don't have to go through that. USE THE RESOURCE SIS.
As a first time homeschooler you need to be patient with yourself and with your children. This an opportunity for you and your kids to grow closer and realize that learning is all about quality, not quantity.
If you prefer to watch the homeschool planning tutorial on Facebook…
This post was made possible by our partners at Common Sense Media. Yes, I was compensated. No, I wouldn't share ANYTHING with you that I don't value, appreciate or feel is worth your time.