Homeschooling and gardening are two things that come natural to the Mendoza household. I started gardening with my kids back in 2013. It would be about 18 months later that I pulled my kids out of school and began homeschooling my three boys full-time.
There is something freeing about growing your own food. The realization that you can put a seed in the ground and a few weeks later a brand new life will sprout is magical for children and adults.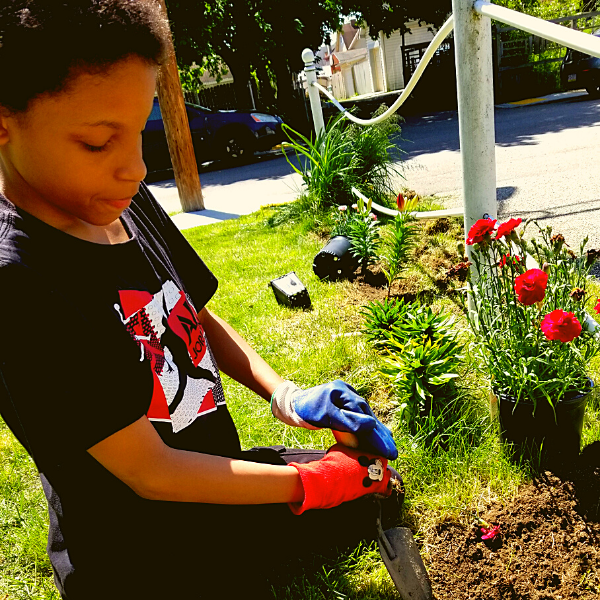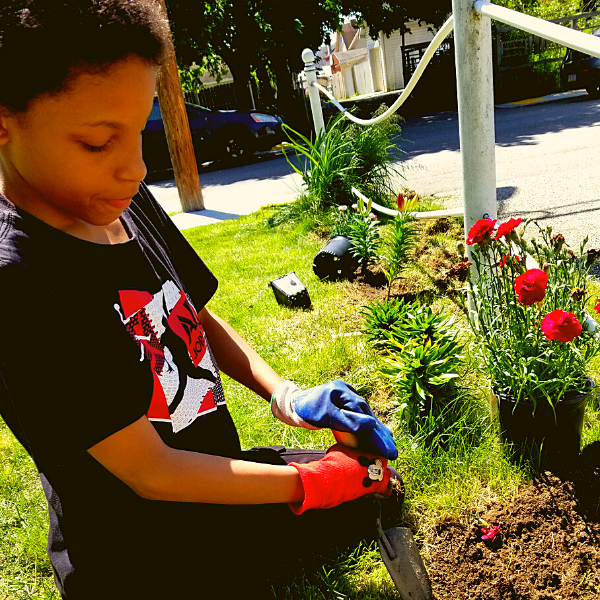 It's a form of magic that puts salve on the wounded reality that Black children exist in a world that threatens their very existence daily.
For my Black babies, the magic of gardening has been:
the realization that tomorrow does hold promise if we put effort into today
recognizing their ability to take a project from start to finish
seeing that they are a part of an ecosystem and that their actions directly reflect the life and death of the systems they are a part of.
But the first steps that we had to take in order to facilitate this type of learning in our children were: 1.) we had to remove learning outside of the traditional classroom and 2.) we had to listen to their voices.
What gardening teaches me is that growth happens, not with coercion and directives, but by providing the right conditions and listening, watching and paying attention to the needs of the plant.
We've forgotten that we need to include children when developing systems and learning tools that are for children.
Tomorrow, powered by Remake Learning, is a campaign that calls us to forge a future where each day holds promise for every learner.
Along with 142 parents, educators, caregivers and influencers across the country I am answering the question, what do children need us to do today so that they can have a brighter future tomorrow.
My answer is: We need to give Black children,
communities where they can learn and have a voice in the often oppressive learning tools and systems that they are a part of.
access to technology-rich, maker spaces that take into consideration the current inequity in our education system
safe spaces where they can unpack the systemic mis-education that they've endured and create new pathways for their own success with the guidance, not coercion, of trusted adult partners.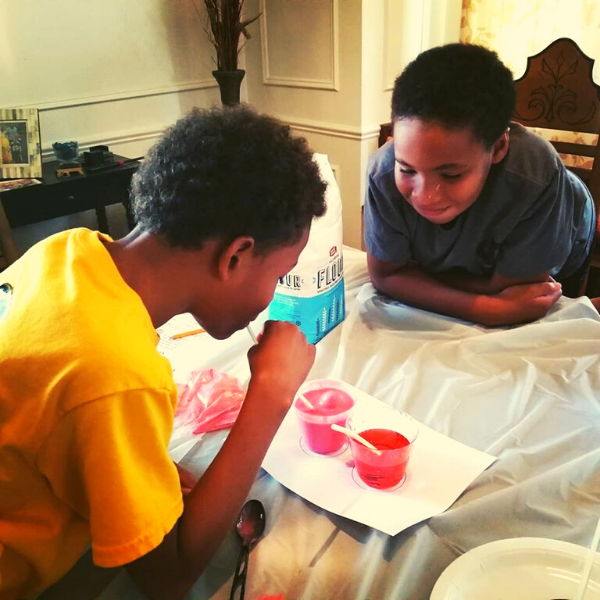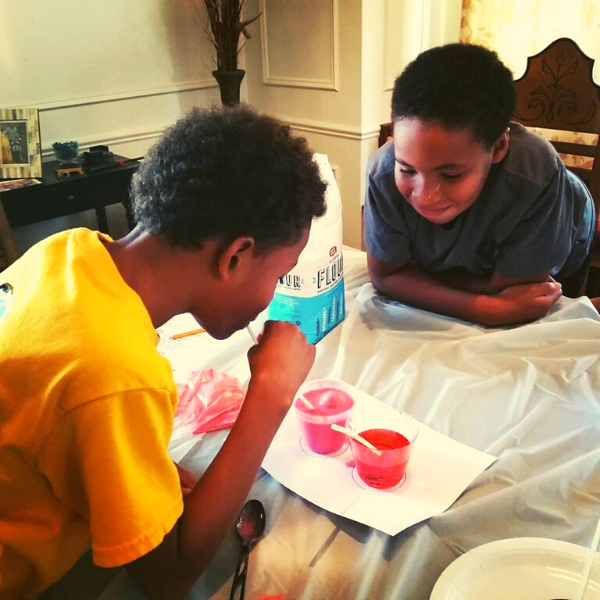 Whether my kids are building garden beds, playing video game or making slime, they are, in fact, learning, exploring, judging and inferring about the world around them.
Ultimately, they are capable, given the right conditions and freedoms, of growth.
They need adults to act as facilitators and guides, and they need wide open communities that will allow them to learn alongside adults without the assumption of inferiority.
AND, we know this can work as education clusters and self-directed learning have become popular child-focused ideologies that are working in child-centered environments all over the U.S.
Simply put, we need to open up the world as a garden for children, especially black children, to plant seeds in and watch them grow.
In the words of Fred Rogers, who inspired the Tomorrow, by Remake Learning campaign,
"As human beings, our job in life is to help people realize how rare and valuable each one of us really is, that each of us has something that no one else has- or ever will have- something inside that is unique to all time. It's our job to encourage each other to discover that uniqueness and to provide ways of developing its expression."

Fred Rogers
Current education too often replaces freedom with coercion, and innovation with automated, routine, one-size-fits-all learning environments that do little to help children grow into their unique, brilliant selves.
Homeschooling and being with my children in the garden has restored my faith in my children's ability to be the problem solvers and innovators of their own lives.
While the pandemic has been hard on us all and resulted in many losses for us all, our way forward should not be going back to pre-COVID-19 learning systems.
In my opinion, we (adults) should utilize this time in quarantine to reflect, assess and take a real look at the ripple effect of an unjust education system.
I'm optimistic though. Being with my kids in the garden, seeing them learn how to draw, watching them create video game YouTube videos – all without coercion from me or anyone else- let's me know our kids are capable. They just need sunshine, light, water and nourished roots.
But, what can I do about it?
I'm glad you asked. Black people and allies to our communities must show up the spaces where decisions are made that adversely affect us, so that the claim cannot be made that we didn't participate.
Participate
Ask yourself and your kids the question: What we can I do today to make tomorrow a more promising place for every learner? Then post it to your social media and tag @RemakeLearning using the #RemakeTomorrow or #143. After that, start taking the steps to make your tomorrow start today.
Remember, this ain't about you!
TALK TO THE CHILDREN AND YOUTH IN YOUR LIFE!!! Join your children doing the things they like to do and ask them the three questions listed here.
Learn! LEARN! LEARN!
From May-October 2020, Tomorrow, powered by Remake Learning will host a series of virtual meet-ups and workshops, youth documentaries and podcasts, social media chats and exchanges of life lessons all centered around listening to children and developing new ways of thinking about how we engage with our children.
This post is part of a compensated campaign by The Motherhood. However, I wrote it from the heart and I don't take part in projects that I don't believe in or wouldn't support without the money.