There is a huge difference between raising black teenage daughters versus raising a teenage daughter from any other ethnicity. From the over-sexualization of our girls to the racial tension that's confronting them to the lack of whole communities to shepherd and support them and affirm their identity as black women, the differences are nearly monumental.
I don't have daughters ya'll, so I had to call on a big sis! Latifa Miller is a community cultivator of young women. She mentors black teenage girls from middle school through high school on everything from developing self-worth to seeking higher education. Through her organization, Daughters of Zion, Latifa has helped countless teenage girls communicate better with their mothers, make better decision and step into their divine purpose. It was my honor to interview her for Episode 3 of The Brown Mama Blueprint Podcast.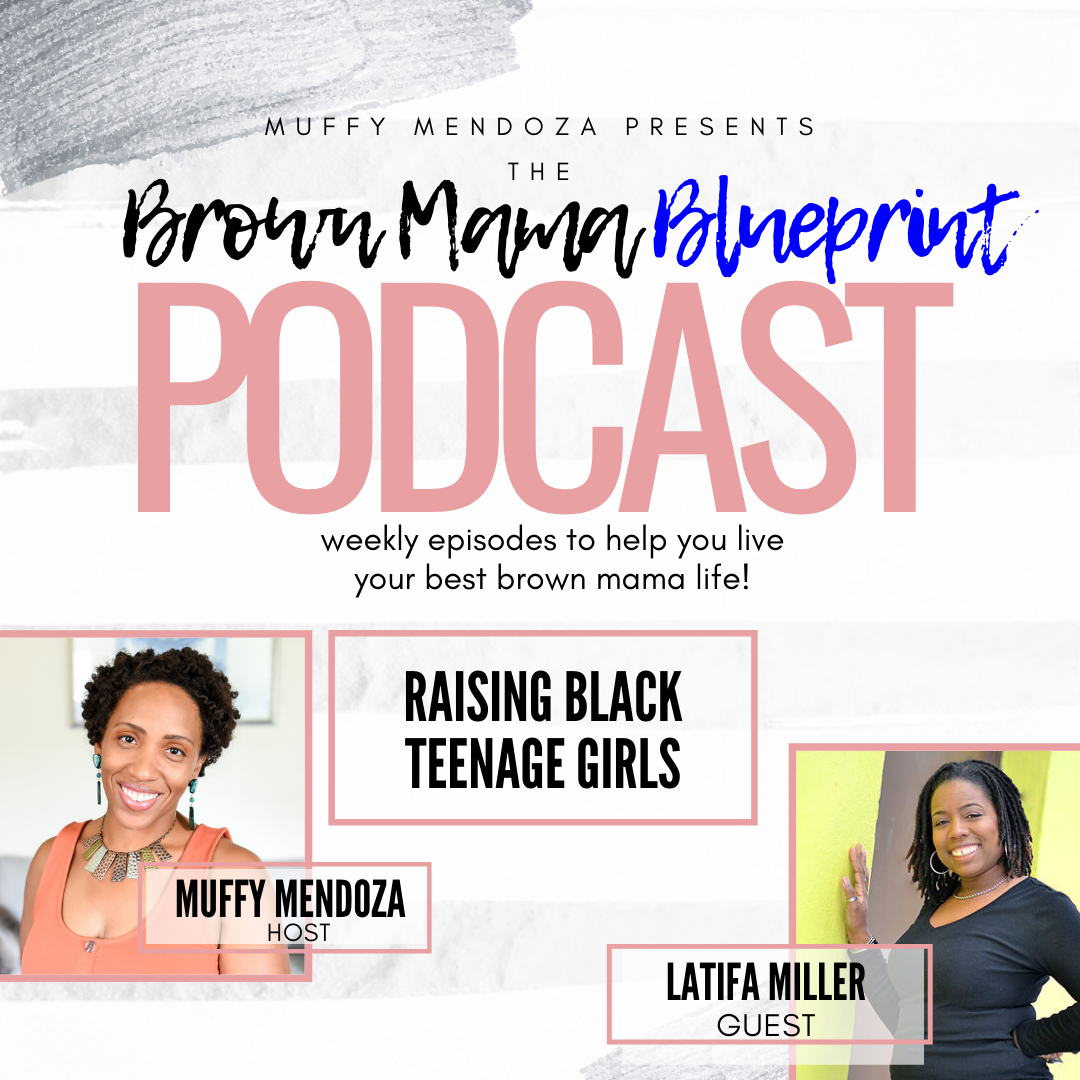 You can also find Latifa on Facebook (here).
Although I don't have teenage daughters, I used to be a teenage daughter and I remember all the drama my sister and I put my mother through. It certainly was not easy raising three teenage girls as a single mom. If you are raising a teenage black girl, here are few resources on BrownMamas.com and on other websites to check out.
12 Questions to Ask Your Teenage Daughter NOW
Why Won't Society Let Black Girls Be Children?
The Brown Mama Blueprint podcast is available on Apple Podcast, iTunes, Google Play, Spotify and everywhere else podcast are broadcasted from via Anchor.Fm. To listen to more episodes of The Brown Mama Blueprint podcast click here.