Family video games are essential in my house because, frankly, my sons are addicted to video games. If my sons had their way they would wake up playing video games and fall asleep playing video games.  While I usually don't allow them to have their way, at once-a-day, I indulge them.  I've been playing video games with my sons for about a year and a half now, and I must say it is time well spent.  Through family video games we've learned lessons in strategy, engineering and world history.  In fact, we start off each day of homeschooling with video games.  One of the reasons, I love video games for my sons is that I feel like it grants them access to worlds they otherwise would not be aware of.  All it takes is for us moms to sit down with a joy stick and check into what unique knowledge each game has to offer.  As I continue my journey of homeschooling my two boys, I am determined to use everything in my environment to teach and learn from my children. Check these family video games my boys and I play together.
Talk about world history.  From the Dark Ages character, Siegfried to the Egyptian King and modern man, Zaslamel, Soul Calibur IV is full of world history and varying culture.  I love this game because each character is from a different nation, has a history (which the game tells) and has a unique culture.   This game is great for young children to play.  It is a fighting game and the moves are easy to learn.  My family loves to play this game as each of the over 20 characters can be customized.  We change the outfits and have certain players we use.  My 5-year-old (the youngest in the family) can beat everyone in the house at Soul Calibur IV
.  If your kid is struggling in history, you may wanna use this game to help them put a face to historic time periods.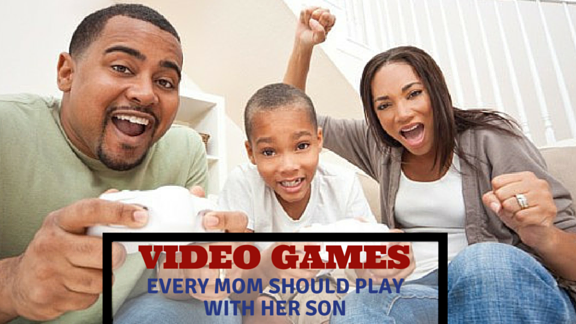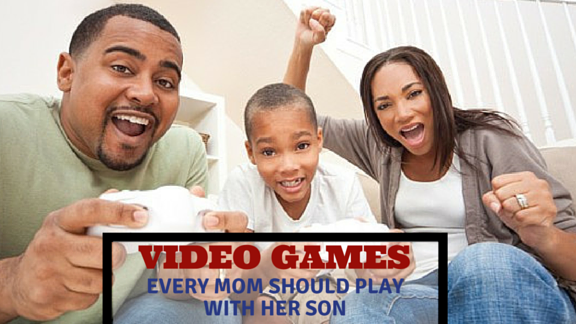 Family Video Game 2: Call of Duty: Modern Warfare 3
Call of Duty: Modern Warfare 3 – Xbox 360
At first I was a little disgruntled about my husband bringing this game home for the boys.  While my 13-year-old is certainly of age for this game, it is obviously not made for 6 and 7-year-old boys.  But after sitting in on a few waves, this game teaches strategy and teamwork like no other game my sons have played.  Because the boys play on Special-Ops (which is multi-player) they must strategically learn to defeat the enemy soldiers as a team.  From hearing my sons say "back me up bro" to "bring in the Delta force" and knowing the difference between a sniper, juggernaut and light sub-machine guns, the sheer amount of comprehension needed to play this game on a superior level makes it well worth the $20 I paid for Call of Duty: Modern Warfare 3 – Xbox 360
.  As far as violence, there's no more violence in this game than their going to see in a run-of-the-mill superhero movie.  There's shooting, some punching, a little blood and lots of gunfire, but that's it.  If you want to add to the gun knowledge they get from the game, Call of Duty has a ton of books that explain the game and weapons, plus, order a gun picture book.  Gun Digest
puts out a book each year that breaks down the history of the guns, how they're used and why they're used.  I just ordered that one for my sons.
If you're sons love Batman, Superman and Green Lantern, you will win lots of hugs and kisses by playing this game with them.  My sons loved this game when we first purchased it.  This game is on the list for no other reason than it will win you cool points with your sons.  Plus Injustice has female superheros like Wonder Woman, Hawk Girl and Raven (who is my favorite).  This game is pretty PG and we play just for kicks.
Yup.  We've got this one on XBOX, cell phones, tablets and the P.C.  My 7-year-old has so far read the editions on Combat and Building.  This game is just plain genius.  It teaches your kid basic engineering, how to follow directions, cause and effect and even basic combat and defense techniques and a host of other strategy and intelligence reflection skills.  By far my favorite thing about Minecraft is that it has a series of books associated with it and even my 6-year-old who is just learning to read is trying to read them so that he can get better at the game.
So mamas, whether we like it or not, video games are here to stay.  What games do you play with your sons?