I love my garden.  Next to my family, it's probably the second greatest love of my life.  When I'm alone in my garden I feel most at home outside of my own crazy mind.  There is a peacefulness on the inside and a connection to God that I feel when my hands are deep in dirt that surpasses even my own understanding.  I remember when I was about 16, my elderly next door neighbor and I would sit on her porch and watch the trees blow in the wind.  She would always say they spoke to her.  I didn't understand that back then, but I do now.  Black women have a very special connection with things that grow genuinely and organically from this beautiful planet we live on.  Here's why I think every brown mama should rekindle her connection with the original mama through gardening.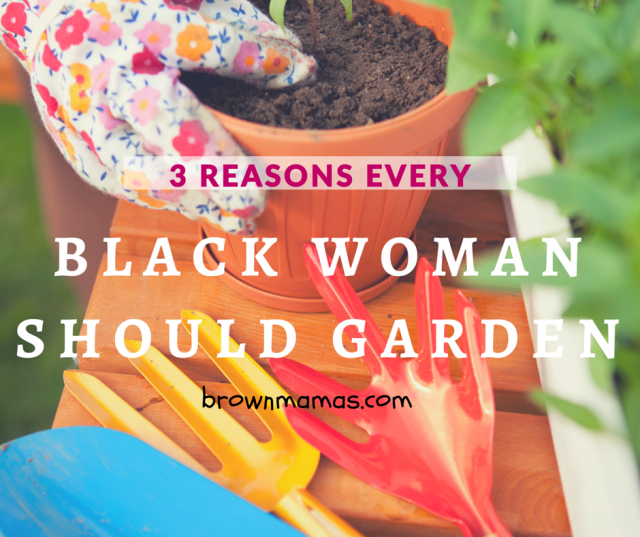 1. Mother Nature is Our First Teacher
I say this often, but Black women are the original of the original mothers.  We were the first mothers of this Earth, so we should be tight with our first sistah.  Getting to know mother nature is like getting to know yourself.  Watching the plants in your garden sprout from seed to bush, mound or flower has taught me a ton about human expression, overcoming the struggles of life and commitment.
A flower doesn't just grow.  It pushes through the dirt as a seed, stretches to reach for the sun and in its greatest attempt to express gratitude for the Earth's provision of sun and water, it buds a flower.
Wow! If you can't see yourself in that, if you can't empathize and learn from that, child you ain't gonna learn from nothing.  The small things of the Earth are here to teach you how to live in this life.  Here's a pick of my lil' teacher garden.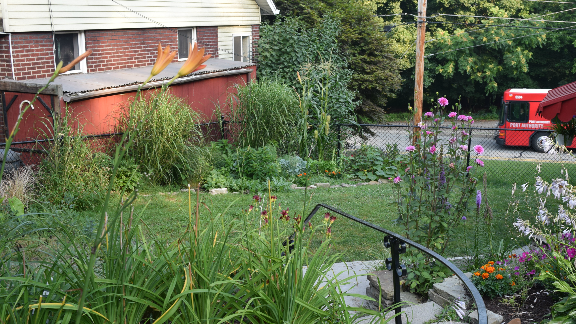 2. As Oprah says, don't just live well, Eat Well
One of my favorite audio books is Oprah's "Things I Know for Sure."  I was elated to share a moment with her when she spoke about eating peaches from the trees in her garden.  I remember eating the first fruits (and vegetables) from my garden last year.  I remember, how accomplished it made me feel and the slightly crisp and wet taste of the first cucumber I'd eaten from the labor of my own hands.  It completely transformed my idea about good eating.  Eating well is not about how many steaks you can rack up at Ruth's Chris, it's about consuming what is well, not only for your body, but for your soul.  Sure I'm happy that in the summer I can make fresh salads for my husband and children.  But, even more replenishing to my spirit is the feeling of knowing that I'm feeding myself the best my labor and soul has to offer.
3. Get a Good Sweat In
I've never sweated as much as I have this summer.  My family and I are erecting a community garden in our neighborhood.  At least twice a week, I find myself drenched in sweat after raking leaves, putting down mulch, moving rocks and planting flowers.  It's a lot of work, but my waist line has never looked so great.  I've kept by round booty (which always makes me and hubby happy) and slimmed down just enough to make my curves more pronounced.  Plus, the kiss your skin gets from sun after 2 hours working in it, is priceless.  Some say milk does a body good, I say gardening does a body even better.
Those are just a few of the reasons I garden.  Do you garden?  Why do you do it?
Read More About Gardening:
Essential Tools for Gardening Newbies
How to Pot Your First Houseplant
Hostas, A Garden Newbies Best Friend
[icon name="fa-facebook" size="18px" color="#548dbf" link=""] Visit the Black Girls Gardening Facebook Page