Mango Tango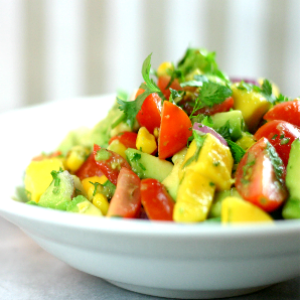 Combine 1 avacado, 1 cup mango and pineapple chunks.  Viola! You've got a mango salad.  This goes great with grilled chicken or put into a small container for your kiddo's lunch.
Chocado Pudding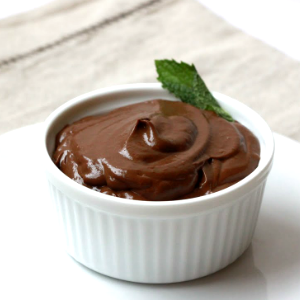 Put together 1 avocado, 1 tsp cocoa poweder, 1/2 tsp of sweetener (honey or  sugar), and 1/4 cup skim milk and blend.  This is a great substitue for regular pudding for desert.
Just Rock the Guac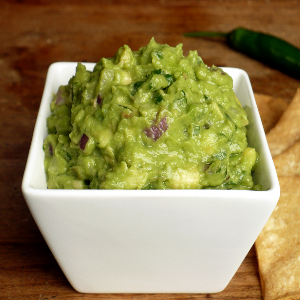 Mash up 1 avacado with 1/2 chopped tomatoes (you can even used the canned ones), 1 tsp of lime juice, cumin, salt and pepper. Serve with tortillas or carrot sticks.
[maxtitle type="3″]5 Benefits of Avacodo[/maxtitle]
Avacado is a great

first baby food

and aides in baby's first year of development.

One avocado provides one third of your recommended daily intake of folic acid which means it's

great for expectant moms

. Folate helps form a baby's brain and nervous system. The USDA recommends avocados as one of the best sources for some of the nutrients needed when with child.

The thick skin avacados possess means it has

very low levels of pesticide

retention.  In fact, only about 1 percent of this superfruit has any pesticides at all.

The high amount of lutein and zeaxanthin in avocados can

protect your eyes

from age-related macular degeneration and improve your vision. One ounce of avocado contains 81 micrograms of lutein.

Avacados are

great for sexual health and fertility

.  They are rich in Vitamin B6 and folic acid which regulate sexual hormone functions. Also, vitamin B6 and potassium boost testosterone production in males. Rich, heart healthy fats keep your heart beating strong making sure that blood is flowing to the right places.