[big_title]
Relax. This is just the beginning.
[/big_title]
First off, gardening is not as hard as you think. (After all the Earth does most of the work.) But, it's March 1st and what is likely a small project can seem enormous when you remember that in just about 6 weeks dots of color will begin to emerge all over your neighborhood. So, brown mamas are here to save the day. Whether your patio needs some sprucing up, or you've got 5 garden beds to tend to, here are some flowers that will help you get  your garde life. YAAASSS!!!
Petunias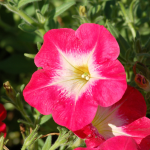 Petunias are great for working mamas.  It gives you that beautiful pop of color that excites your senses when you get home from work.  They are available at most garden nurseries, usually cost about $5 for a set of 6 and need very little water & lots of sun.
Marigolds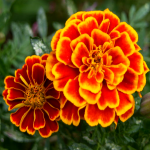 Marigolds are very similar, care wise, to petunias.  They require lots of sun, but need regular watering. Water this beauty at it's base and no fertilizer is required. Like petunias, marigolds bloom mid-summer and as long as you pull off dead flowers they will bloom well into fall.
Sunflowers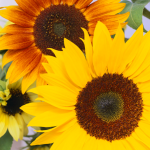 Sunflowers are one of my personal favorites. Not only does it give quite the show, but it's super easy to maintain.  It really just needs the sun and a little water. But, it will also grow in part shade areas. Plant the seed directly into the dirt. But watch it mamas, this lady gets very tall.  I've had some grow up to 6 feet tall!
Geranium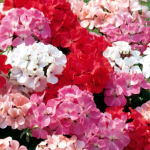 This hardy geranium is actually a perennial in most zones, that means it will come back year after year.  So once you put it in the dirt, snow, sleat or hail, it's coming right back next year.  They come in shades of red and pink, and also white.  It's a mounding plant, meaning it grows up and not out, and is also low maintenance.
Lavender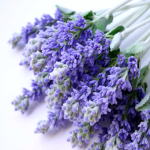 Two words mamas: Grow Lavender.  This is a plant you won't regret, not only does it dress your garden in royal hues of purple, it is edible and usable. Some boil it into a tea and others use it in potpourri for its fresh scent. Lavender likes well-drained soil and is known for its drought resistance.  I grew this last summer. I gave it a little love it gave me a lot.
Lilies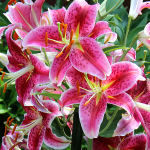 This lil' lady is quite the show-off.  If you buy her with a closed bud, or grow her from bulbs, you never know what color you'll get.  Lilies are perennials in zones 4-8.  I've grown lilies for the last 2 years and have never been disappointed.  During rainy weeks, she can go without water.