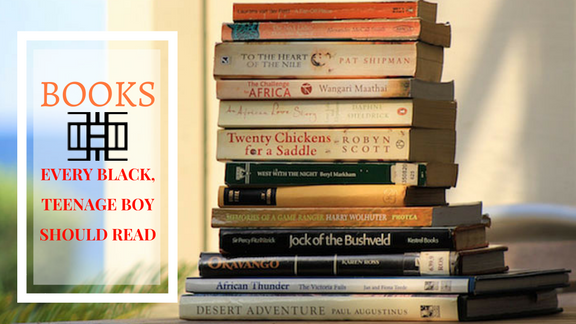 It is very easy to find list of books for Black boys online.  But, this list of books is meant for Black boys looking to find purpose in a world where Black boys are given very little guidance and structure for what it means to be a successful Black man.
I'm so thankful that my son likes to read and is a good reader.  Reading is how our Black boys develop imagination, learn not to be afraid of not knowing and explore new worlds that they may not have access to in reality.
Even more than that, the list of books for Black boys compiled here seeks to introduce our sons to Black men throughout history who have been game changers in defining what it means to be Black and successful.  From Jay-Z to President Barack Obama and Carter G. Woodson, these men have been trailblazers for the American Black man.
If you are the mother of a teenage boy, you've likely already begun building a library in your home with your son in mind.  Here are some books for teenage Black boys that I know your budding man will enjoy.
***I will add more books to this listing as often as I find more books for Black boys.
Here's a Library of Books for Black Teenage Boys
Remember to add this to your Pinterest Board using the image below Mamas!