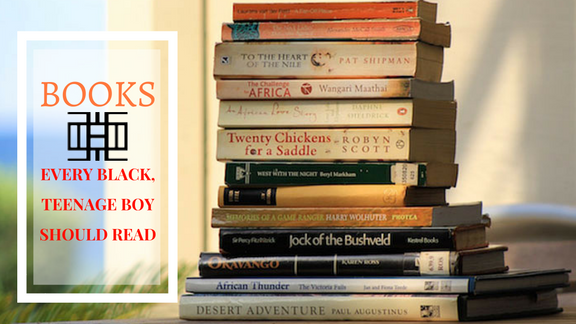 It is very easy to find list of books for Black boys online.  But, this list of books is meant for Black boys looking to find purpose in a world where Black boys are given very little guidance and structure for what it means to be a successful Black man.
I'm so thankful that my son likes to read and is a good reader. He started reading chapter books when he was 8 and hasn't stopped since. Reading is how our Black boys develop imagination, learn not to be afraid of not knowing and explore new worlds that they may not have access to in reality.
Even more than that, the list of books for Black boys compiled here seeks to introduce our sons to Black men throughout history who have been game changers in defining what it means to be Black and successful.  From Jay-Z to President Barack Obama,
Marcus Garvey
and Carter G. Woodson, these men have been trailblazers for the American Black man.
If you are the mother of a teenage boy, you've likely already begun building a library in your home with your son in mind.  Here are some books for teenage Black boys that I know your budding man will enjoy.
10 Books for Black Teenage Boys
Black Men Obsolete, Single, Dangerous
by Haki R Madhubuti This is one of the first 'woke' books my dad gave me to read, and it was the first I gave my son.  This books helps boys understand why African-Americans are the underdogs of this society.  It gives them eye-level reasoning as to why Black people have gone through the struggle.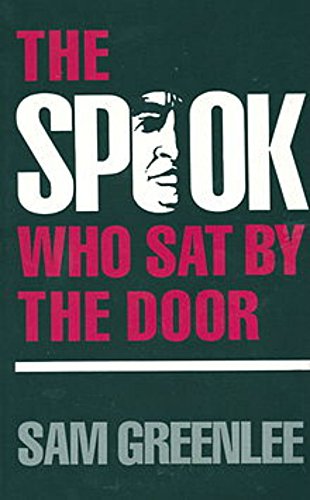 The Spook Who Sat by Th
e Door
by Sam Greenlee GREAT read! This book will keep your teen engaged as the storytelling is superb.  It will also help your teenage boy recognize the importance of being able to be reflective and stealthy.  My son read this book with the quickness.  Your teenage son will love it too.
Griots
by Milton Davis If your teenage son is a lover of sci-fi, adventure and futuristic stories, he'll love
Griots: A Soul & Sword Anthology
.  It is a collection of sci-fi stories written for us, by us and with Black characters.  This books sparked my son's interest in sci-fi.  The year he read this, his sci-fi interest sparked. 
Click here for a list of teenager-friendly, Black sci-fi books.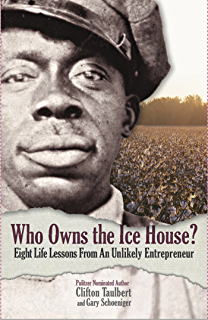 Who Owns The Ice House
by George G. Schoeniger Since my son was homeschooled through middle school and two years of high school, we actually created a curriculum around this book. He read this book really quickly and said he learned a lot from the relationship the main character has with his uncle who owns the ice house.  I highly recommend this book for moms with teenage sons in 9th – 10th grade.
This Miseducation of the Negro
by Carter G. Woodson This is a classic book that every teenager should read before he graduates high school.  This book gives a great preface for 
what
African-American children should be trying to accomplish in post-secondary education, or just in life after high school.  While the book is written in first person, which could prove challenging for some readers, there are so many nuggets of gold that can become great discussion starting points for you and your teenager.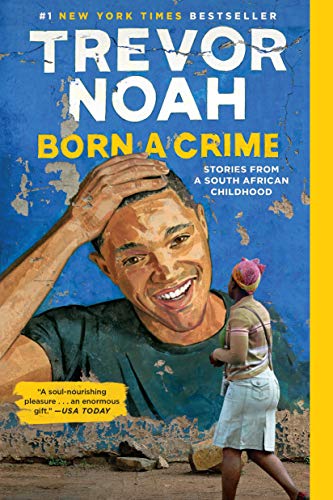 Born A Crime
by Trevor Noah In addition to keeping your son laughing from start to finish, this book is edutainment at it's finest.  Noah gives a great surface level education on growing up in South Africa.  Born A Crime will also expand your son's emotional vocabulary.  In a very masculine way, he delves deep into his emotions in such a simplistic way that men and women can appreciate.
Coming of Age in Mississippi
by Ann Moody I read this book as a teenager and then passed it down to my oldest son.  If you are looking for a Black history lesson that includes the southern sit-ins, marches, riots and MLK in the form of a storybook, this is your book.  I read this book cover to cover as a 18-year-old, but my son read it when he was 13-years-old and loved it just as much.  I highly recommend this book.
The Autobiography of Malcolm X
by Alex Haley Of course this is a classic.  Every Black boy should not only read it, but internalize it's lessons.  My oldest son wrote an essay after reading 
The Autobiography of Malcolm X
and what surprised me most was his ability to learn from both the mistakes and triumphs of Malcolm.