I LOVE cooking with celery.  I put it in just about everything, but I hate cutting up vegetables for use in marinades, salads and everything else.  So, when I saw my stepmom dry out her vegetable seasonings and package them for later use, I knew I would try it at some point.   So, here's my step-by-step guide on how to make your own celery salt in 15 minutes or less.
1. Cut Up Your Celery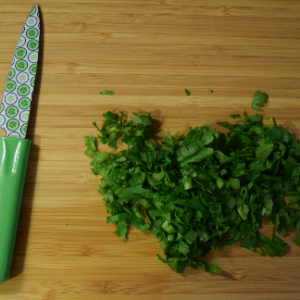 Using a sharp paring knife, cut up the celery into as many small pieces as you can. If you're not sure what a paring knife is, click here for a guide.
2. Place Celery in the Oven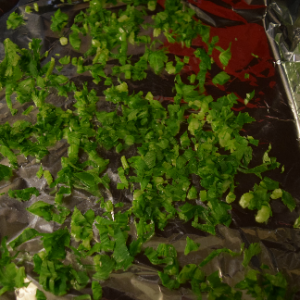 Make sure your oven is set to 300 degrees.  Line a pan with foil and place your cut up celery on the foil.  Put the celery in the over for no more than 6 minutes.
Grind Your Salt & Combine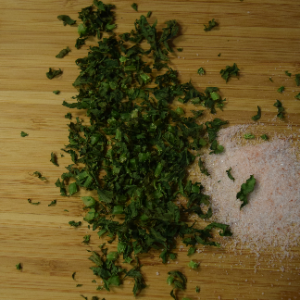 While your celery is drying in the oven, grind your sea salt onto a cutting board. After 6 minutes, remove your celery from the oven and let it cool.  After about 5 minutes combine the celery with the grinded sea salt.
Package your Celery Salt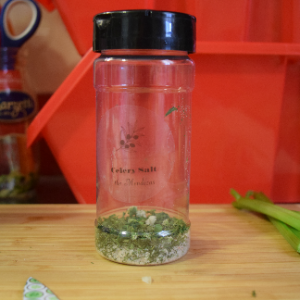 Put your celery/salt combo into an old spice bottle.  Click here to download these Season Label (seasonlabels).