Fort Lauderdale was the perfect vacation spot for Mackell and I to break our 8-year travel fast. Having back-to-back babies, moving from Pittsburgh to New York then back to Pittsburgh again, and getting financially fit consumed our life for nearly the last decade. We finally broke our vacation dry spell with a 4-day trip to Fort Lauderdale, Florida.  We had a great time!
And, we saw a ton of African-American couples.  Obviously, we weren't the only ones looking for a domestic vacation spot with romantic atmosphere, epic views and beautiful beaches.  Although we had an awesome experience during our Florida vacation, we still had some favorites. Here's what we enjoyed the most during our Fort Lauderdale vacation.
[big_title]Staying on the Beach[/big_title]
We stayed at a pretty ritzy hotel right on Las Olas Boulevard.  Remember the epic views I mentioned earlier, well this was ours.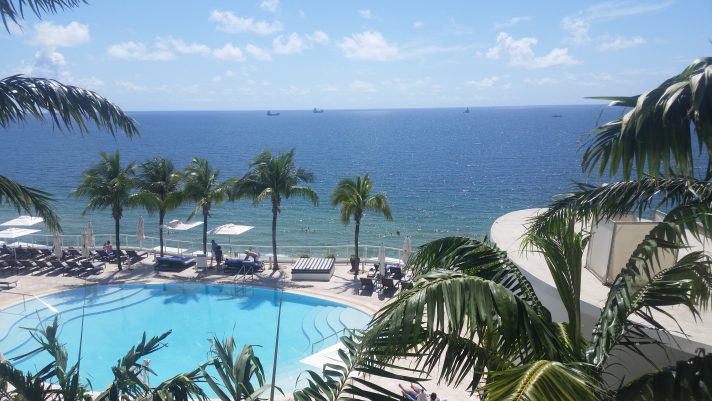 If you can spare the extra cash, I would highly recommend staying on the beach.  Hearing the ocean at night, waking up to blue skies and water with airy palm trees dotting the skyline was more relaxing than anything we did during the entire trip.
[big_title]The Ginger Bay Cafe[/big_title]
If you happen to be going on a couples trip to Fort Lauderdale, we found the perfect low-key, reggae nightclub. The Ginger Bay Cafe has karaoke from 6pm – 10pm and turns into a grown & sexy, Caribbean lounge/club after 10 pm.  There was a live band, tons of couples, GREAT food and dim lights.  Hubby and I were brave enough to do some karaoke and then went back to the Cafe for live reggae the following night. We'll definitely be going here again! I snapped this video during our visit.
[big_title]Easy Access to Miami[/big_title]
One of the perks of vacationing in Fort Lauderdale is that it is less expensive than staying in Miami, but only about 45 minutes away.  We paid less for our ritzy hotel and enjoyed the laid-back atmosphere of Fort Lauderdale, and were still able to enjoy all of the fun of Miami. We purchased a Go Miami Card (highly recommended) and that included a day trip to Key West and going on a star-studded boat ride along Port of Miami with Captain Yoho.  The Pirate Adventure included a super funny host and seeing the homes of Puff Daddy, Jennifer Lopez, the late Al Capone and a ton of other stars who call Miami home.  Here's Puff Daddy's crib, at least that's what they told us. (Captain Yoho might be lying, ya'll)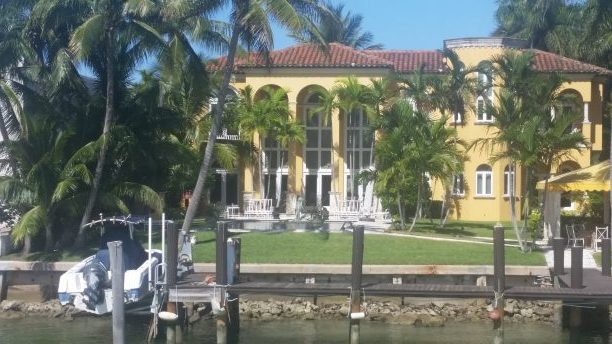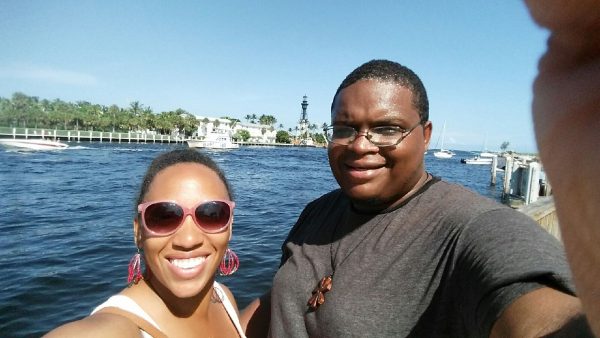 All in all, this was a great trip.  I would highly recommend Fort Lauderdale as a great vacation spot for Black couples looking to break a travel fast like we did. Read More about Muffy & Mack:
Muffy & Mack Date Night: Dinner at the Bonefish Grill
Don't forget to add this to your Pinterest board! [icon name="fa-pinterest" size="18px" color="#dd1616″ link=""]