May is Maternal Mental Health Month. I am joining AHN Women and Chrissy Teigen to help launch a social cause initiative to reduce the stigma of postpartum depression and anxiety, and to encourage an open dialogue around it to continue supporting moms who may be suffering – #MyWishForMoms.
Talking to my doctor was not the first thing I thought to do when a friend suggested that I was going through postpartum depression. I was on baby number three, and while I knew that the feelings I was experiencing where leaving me stressed, confused and anxious, I had no idea that it was something I should talk to my doctor about.

Black mothers often hear things like,

"You're going to be alright. Are you praying about it?" or "You have to be strong for those babies. You got this." Or even, "Just give it some time. You'll get over it."

Our families, friends and loved ones don't mean us any harm, but these are the same statement their mothers, grandmothers and friends gave them when they may have been experiencing mental health issues.

They're not aware that studies have shown Black mothers are more likely to experience postpartum depression and, even worse, we are less likely to get help even once we've been diagnosed.

It's not normal to be angry at your baby. That's how I knew something was wrong. That's how I knew I needed to do things different. Often I'd felt like life was moving way too fast. One minute I was feeding a baby, the next picking up my older son from school and then cooking dinner. It was an endless cycle. Like I was in a new lane without having had time to put on my turn signal. #MyWishForMoms is that we are given time to heal from the loss of our old lives and awaken to the beauty of our new one after baby.

Muffy Mendoza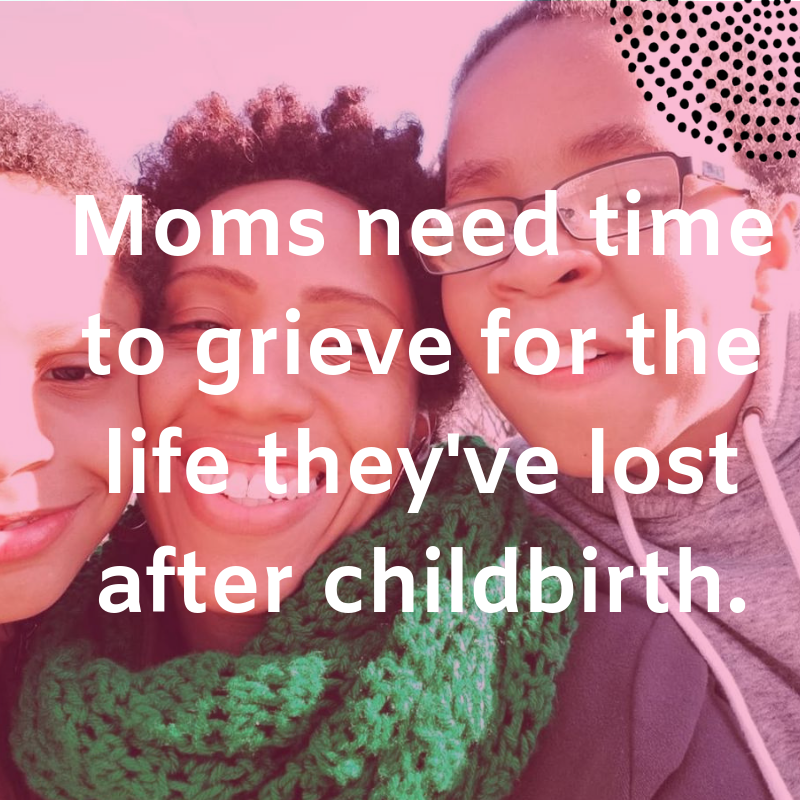 Yelling at my toddlers, crying fits and feelings of anger toward my husband are just a few of the experiences that haunted my days after giving birth to two babies back-to-back, seriously 11 months apart.

In hindsight, I needed a village. One of the abnormalities of being African-American is the lack of healthy, stable Black communities to raise our children in. While many white moms are greeted with casserole dinners, mommy n' me classes and mom-centered community groups upon their arrival from the hospital, the picture is a lot different for us. Many of us come home to families and communities that are ill-equipped to help us in our parenting journey.

While groups like Pittsburgh Brown Mamas and others are building the villages we need one mom at a time, there are other resources available to help in the journey.

Allegheny Health Network's Women's Behavioral Health Program is one of the tools moms can add in their arsenal of support to assist in coping with and surviving postpartum depression.

I am joining AHN Women to help launch a social cause initiative to reduce the stigma of postpartum depression and anxiety, and to encourage an open dialogue around it to continue supporting moms who may be suffering called #MyWishForMoms.

At MyWishForMoms.org you can download information about maternal mental health and how you can get help for yourself, or any mom who may be going through PPD.

Offline, moms can connect with PPD assistance at the Alexis Joy D'Achille Center for Perinatal Mental Health. The space at West Penn Hospital allows mom and baby to stay together as she learns skills for connecting with her baby and enhancing their bond. Services at the center can range from meditation and yoga to intensive outpatient therapy and care.

As we continue to work collaboratively with the medical community to find innovative solutions to reducing disparities in diagnosis and treatment of postpartum depression, AHN is encouraging all moms to share their realities around postpartum depression with the #MyWishforMoms

I reached out to moms who are members of the Brown Mamas community and asked them about their postpartum experiences and advice they might give to a mom going through postpartum depression. Here's what a few of them had to say.

Iyanna of Iyanna B. Doula Services

My depression was just a real in my first month of pregnancy as it was after my pregnancy. I think I wore my depression well, but inside I was crying for help. It was like baby was in the driver's seat, but everyone was ignoring my check engine light. It's okay to love on baby, but don't neglect yourself. In order for baby to get all the love she needs, you got to replenish your cup. You're no less of a mother if you need a break.


Iyanna Bey
Syreeta of Kangaroo Birthing
I felt like a part of me was gone and had died off. I became this human milking system to the point where I was reaching out for help. There was no one there. In my mind there was no one there that really cared. I tried talking to other girlfriends but all that did was lead to empty venting. I just felt isolated and alone. If I really shared what I was really feeling, I know I would have been overcome with embarrassment and shame. The shame of feeling that I was drowning in failure. I only began to dig out of this pit was through helping other women like myself. One woman at a time. It was as if I was healing myself as I was helping to heal them.


Syreeta Gordon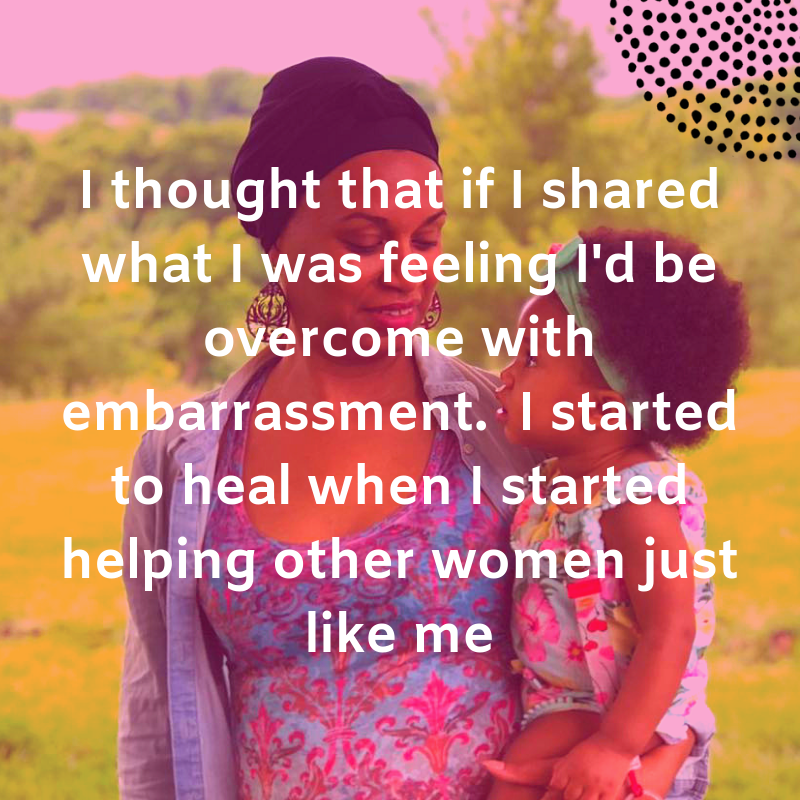 Heather Hopson of Single Mom Defined
I mostly learned about postpartum depression through Google. My doctor didn't discuss it. We mainly focused on pregnancy and delivery. So when I felt a bit down after becoming a mom, I wasn't sure what was happening. I later was told it was baby blues since the anxious feelings didn't last long. But what if was more severe? #MyWishforMoms is that moms have access to health information BEFORE experiencing a health concern.

Heather Hopson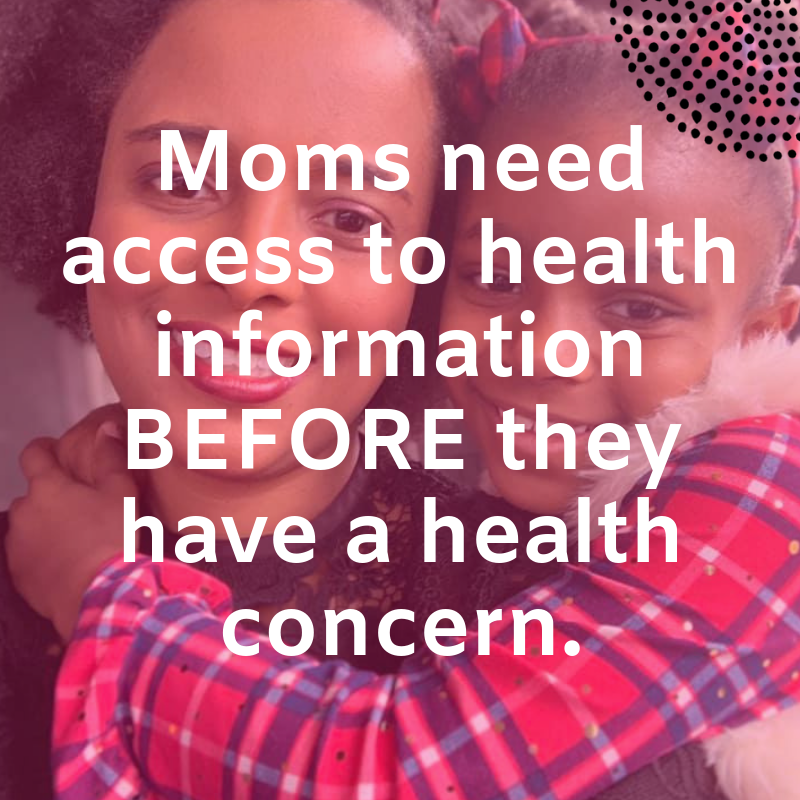 Bottomline, we've all been there sis. Postpartum depression and anxiety are prenatal mood disorders that can affect anyone. If you are feeling alone, down or angry just know that you are not alone.

Over the next few days women from all over the Pittsburgh region will be sharing their stories of baby blues, postpartum depression and anxiety using the #MyWishforMoms. In a spirit of solidarity, we will dispel the myths and stigma attached to postpartum depression.

To learn more about this common perinatal condition visit mywishformoms.org.
To see more stories from moms thriving beyond postpartum depression visit one of our sistah site Single Mom Defined.