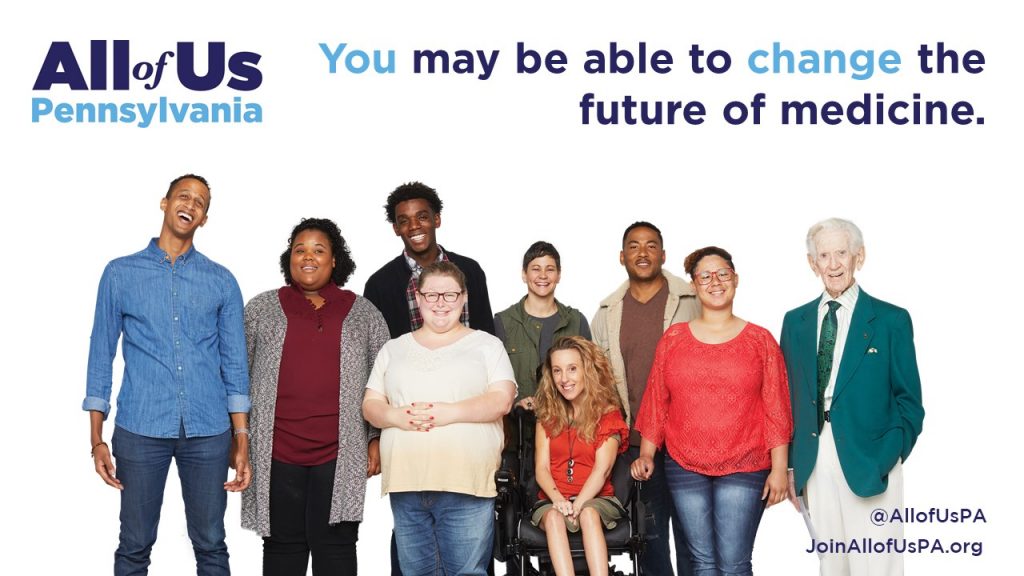 There are some diseases that disproportionately effect African-Americans.  Heart disease, sickle cell, obesity and diabetes are chronic diseases that Brown Mamas are fighting everyday.  Oftentimes we seek medical attention only to find that doctors are not aware of how to treat these diseases based on the unique medical needs of our community.
The University of Pittsburgh is on a mission to change that with its All of US Research Program.  The goal of the program is to engage one million or more U.S. participants to revolutionize how disease is prevented and treated based on individual differences in lifestyle, environment, and genetics.
Participants will be paid $25 to participate in the nationwide program run by the National Institutes of Health.  The University of Pittsburgh was awarded $4.2 million to fund this pilot study aimed at accruing data to advance precision medicine care.  Precision medicine, or personalized medicine, is health care that is based on each individual.  It takes into account factors like where you live, what you do, and your family health, history and genetics.
So far, more than 8,000 participants have enrolled nationwide.  All of Us Pennsylvania, the University of Pittsburgh's program, plans to enroll 120,000 patients in the region.
Here's what All of US Pennsylvania needs from you:
Schedule an appointment by calling 412-383-2737 or online (Click here for a list of locations)
Enroll online to share your health data
Participate in a physical that takes your measurements, blood and urine
Contribute your health info on an ongoing basis
Click here to get started.  By signing up, you can help change the future of medicine.
This is a sponsored post in partnership with All of US PA and The Motherhood.