This post was sponsored by XFinity, but all opinions are my own and if I didn't like it I would tell you.
This is how I knew it was time for a phone cleanse. She was right there! My book signing at the Essence Festival was right before Vivica A. Fox's book signing.  I was so excited to possibly get a picture of my book, 
The Brown Mama Mindset, 
right next to her book. As she made her way, with full security, toward the table I was so busy looking for the camera app on my phone that all I got was a  video of the side of her face right before the crowd begin to move in.  I was heated! All I got was a picture of the board that had my name before Vivica A. Fox's name.  Meh.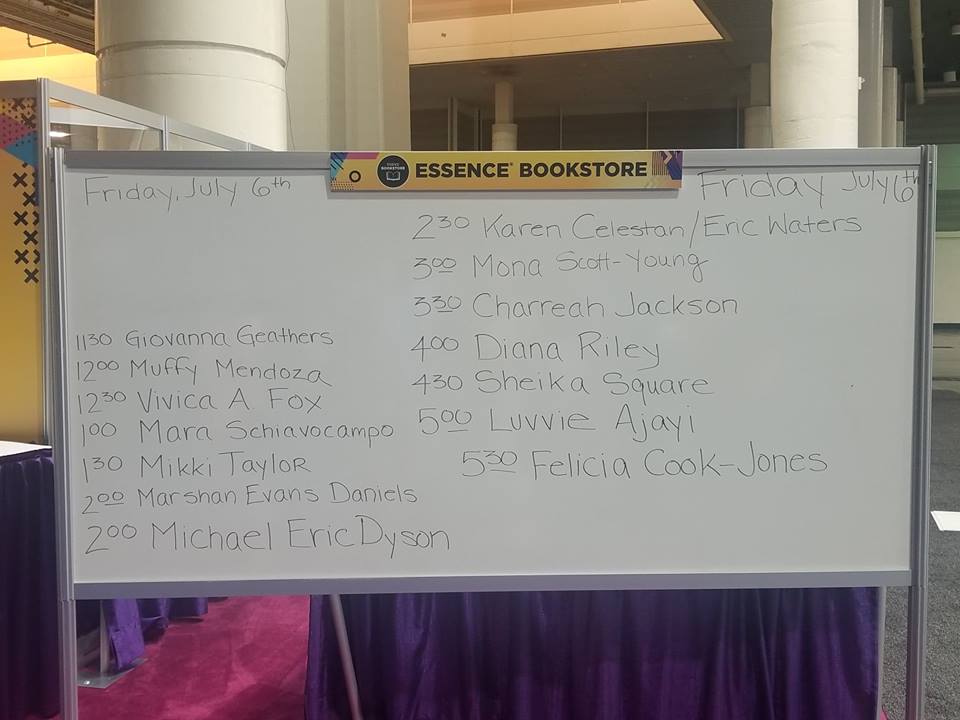 Has this ever happened to you? Is your super cluttered cell-phone making you miss super important moments?  Well sis, you're not alone.  A recent
Xfinity survey
found that out of 1,000 adults questioned 86 percent have more than nine apps on their cell phones that they don't use. After reading the survey and committing to
Xfinity Mobile's Phone Cleanse
, I found that I had 11 apps on my phone that I haven't used in over a year.  It was time to delete some apps. For real sis, it was sad. Well soccer season is on the horizon, and my son is the best on the team. I will not miss these goals.
The 7-day phone cleanse empowered me with a lot of new ways to make my cell phone work
for me
instead of against me.
Xfinity Mobile's Phone Cleanse
helps keep your phone at the forefront of important task like organizing your day and staying committed to the important routines of your life, BUT it helps you minimize distractions and be able to use your cell phone with productivity. You can get started on the
Xfinity Mobile Phone Cleanse here.
My favorite tip from the cleanse was putting my phone in gray scale.  I never realized how the coloring of the apps on my phone led to unnecessary distraction and confusion in finding the apps that matter.  Once I deleted the apps that I didn't need, putting my phone in gray scale helped me to organize them according to use, not according to how they make me feel. After my trip down to New Orleans to present my book at the 2018 Essence Festival, it was great to take a week to remove some clutter from my life. Taking a notifications fast and removing my cell phone from my bedroom where just some of the ways that the mobile cleanse reminded me that it is 
how
we use technology that matters, not 
how frequently 
we use it. So sis, what apps do you have on your phone that you're not using? Start the 7-Day Xfinity Mobile Phone Cleanse now
by clicking here.