Our city is awakening to the power of Black Doulas in Pittsburgh. It is an exciting time for these front-line workers who are literally preserving our future with their hands.
Brown Mamas is all about making sure that when you want to support Black women you can, so we made this list of Black doulas to help you buy Black when birthing.
From Healthy Start's free doula program to supporting our sistahs experiencing imprisonment while pregnant, we want you to know where to find Black Doulas in Pittsburgh doing the hard work of birthing our future.
Check out this list.
Doulas Help you have an empowered birth!
The Birthing Hut
Iyanna Bridges runs the Birthing Hut here in Pittsburgh. With a heart for our people that stems from her Brooklyn upbringing, she offers pre and post-natal support that centers the Black family experience. She emphasizes a holistic approach to birthing that includes not only the birthing person, but the entire family. A mama of four beautiful girls, one of whom she birthed on her own in her living room with her partner, you can rest assured you and your growing family are in good hands with Iyanna. Check out her website here.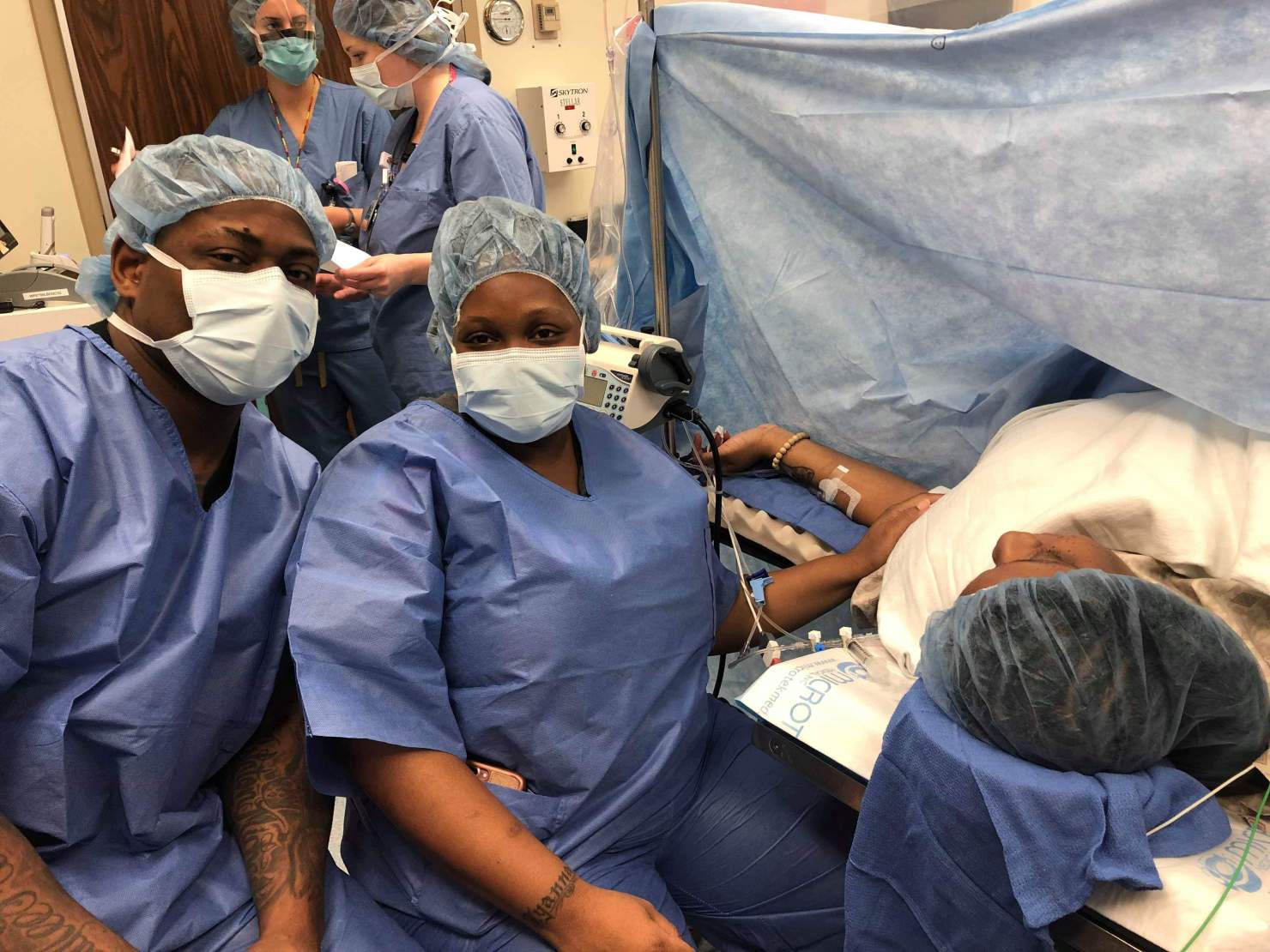 Masters of Maternity
This PA based organization strives to connect you with a doula in their directory within 72 hours. Some of the benefits mamas can expect from Masters of Maternity are support through pregnancy, childbirth and postpartum; creating a birth plan; and empowerment through patient advocacy, and more. To learn more about their efforts to provide a quality experience to all moms, visit their website here.
The Maya Organization
Services provided by the Maya Organization include but are not limited to, FREE (yes free!) online classes to prepare for pregnancy, birth, postpartum and parenting; continuous emotional, informational and physical support throughout your labor; mentors who will check in on your during your 1st year postpartum. See what all they have to offer by checking them out here.
Doulas Make Sure you Have a Professional Advocate!
Healthy Start Pittsburgh
Healthy Start Pittsburgh not only gives moms free doulas, but they also have a doula and lactation consultant training program. Through partnerships with organizations like the Pittsburgh Black Breastfeeding Circle, Healthy Start is quickly becoming a one-stop shop for all your birthing and post-birthing needs. Visit their website here.
Elephant Song Doula Services
If you are a mama who wants all your birthing needs packaged up in a fun, but educated, quirky, but so professional package, look no further than Elephant Song Doula Services. Kie Edwell is part Tik-Tok star, full Black Birthing Doula Extraordinaire. Click here to visit her website. Also, check her out here on Instagram.
Doulas ensure your birth plan is followed!
Genesis Birthing Services Gerria Coffee
Gerria has been in this birthing game for over a decade. With tons of experience and as a homeschooling mama of 4 beautiful brown babies of her own, you can not only catch her catching babies, but you can also listen to her podcast. Spilt Milk chronicles her experiences as a doula and dishes on all the tea she's sipped as one of the most experienced doulas of our region. Click here to visit her website.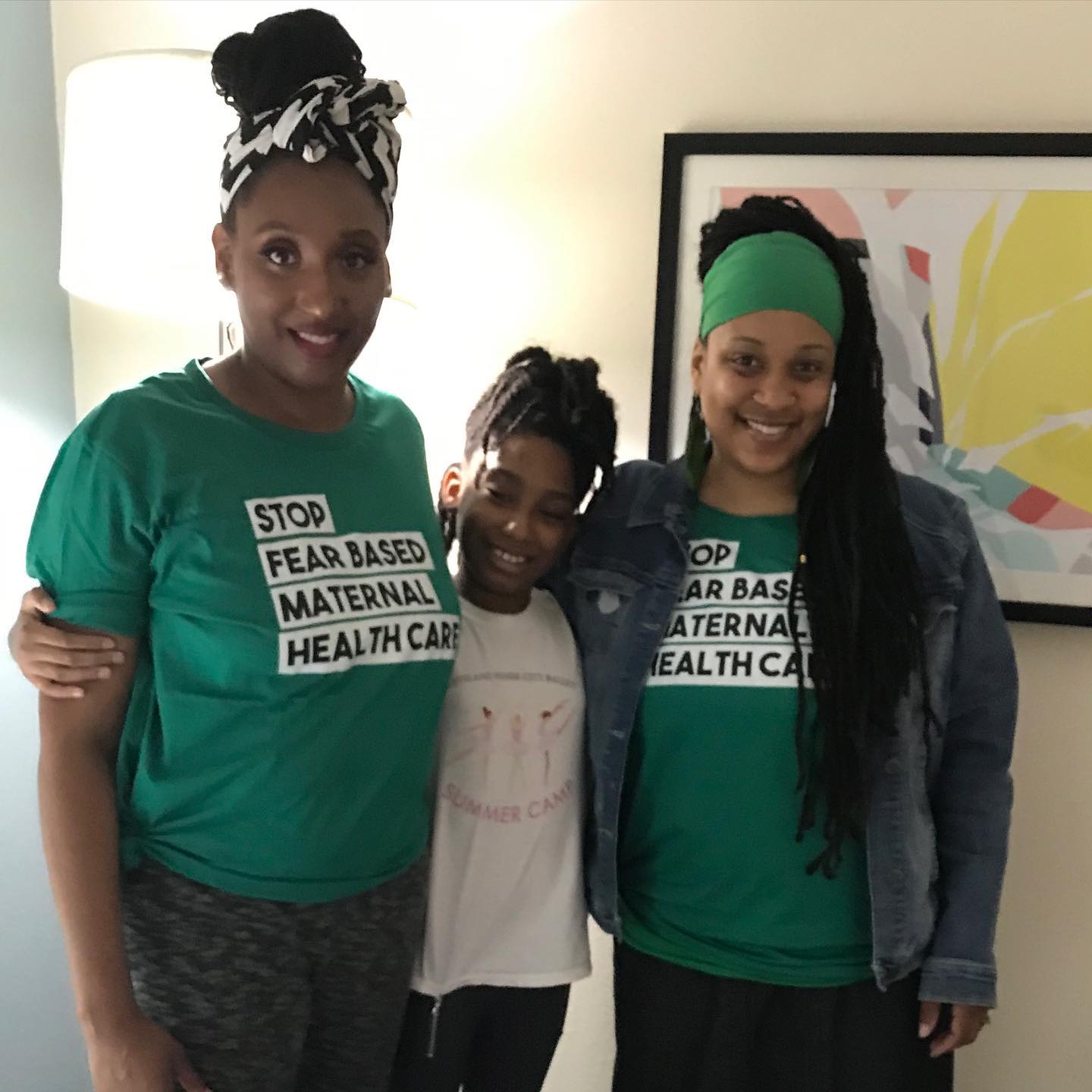 Oli's Angels Birthing Services (Brandy Gentry)
Brandy Gentry is another doula with tons of experience, but her heart is what will capture you. The courage on this mama/doula/activist is stirring. As the director of the doula program at the Allegheny County Jail and the owner of Oli's Angels Birthing Services (an agency with a focus on moms who've experienced birth trauma), Brandy focuses on providing support to those moms in the toughest of situations. Learn more about this soulful mama and doula here.
Jeonna Hodges
Jeonna is a Certified Birth Doula and Lactation Counselor, with 16 years experience, she's working towards becoming a traditional homebirth midwife. Read more about her mission and how to contact her here.
There are scores of other organizations like Kangaroo Birthing, Pittsburgh Doula Network and the Midwife Center who employ doulas and help you stay healthy along your motherhood journey.
Do all the research before giving birth mama. You and your baby deserve it!
Know more doulas? Please put their information in the comments and don't forget to visit our sistah site, Cocoapreneur.com to support even more Black business owners in Pittsburgh.
Please don't think we have listed all the Black doulas in Pittsburgh on this list. We have NOT. Know more doulas? Please put them in the comments! Our mamas would love to support them!
Looking for more guides for Black mamas living in Pittsburgh? Check out these articles.
DISCLAIMER: THIS PAGE DOES NOT PROVIDE MEDICAL ADVICE. No material on this site is intended to be a substitute for professional medical advice, diagnosis or treatment. Always seek the advice of your physician or other qualified healthcare provider with any questions you may have regarding a medical condition or treatment and before undertaking a new health care regimen, and never disregard professional medical advice or delay in seeking it because of something you have read in this website.*this can be the medical disclaimer for those health related questions if a graphic has not already been created.