Black women and politics in 2020 is a loaded topic, so I won't try to give you a political or history lesson. I'll just tell you about my own story. In this episode of The Brown Mama Blueprint Podcast (Episode 6) I'll chat about my decision not to vote in 2016 and what I'll do differently in 2020, the loneliness that moms of all boys often feel and the new Brown Mama Box.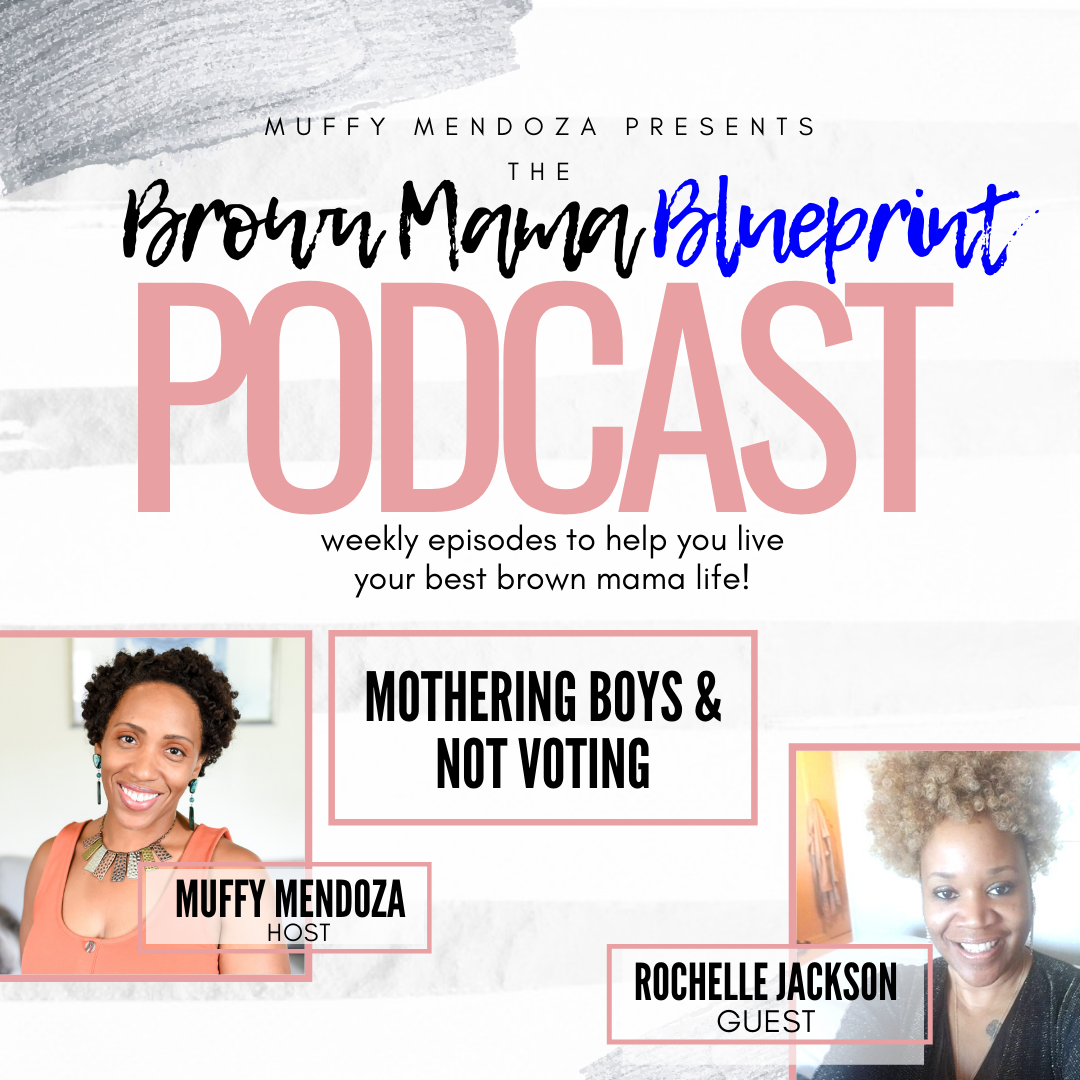 Check out the show notes below
I'm so happy to have recorded something on this podcast again.  It's been awhile, but I'm back!  In this episode I chat about the loneliness that moms of only boys feel, my confession about not voting in a very important election and I interview Rochelle Jackson of the Black Women's Policy Agenda.
In addition, I'm launching my first subscription box. It's only for the holiday season, but you can get the entire Brown Mama book set, a Black Mom & Proud T-shirt and mug, plus some other holiday goodies in the set! Check out the link below.
The Brown Mama Box >> http://bit.ly/brownmamabox
If you are a Pittsburgh mom, be sure to fill out the Black Women's Policy Agenda Survey here https://bit.ly/Listen2BlkWomen and sign up for their Listening Sessions here https://bit.ly/25toTalk.
If you wanna PayPal or Cashapp me to support this podcast visit PayPal.me/BrownMamas or send me cash at $JamaicanCas
Or, just subscribe. I appreciate that too.