Since we in a pandemic, homeschooling subscription boxes are on everybody's mind. As Black folks everywhere venture into the unknown territory of teaching our own children, we are all looking for ways to keep these kids occupied.
Whether you are new to the homeschooling journey or a veteran, I'm sure you know variety and creativity are key. And when those "keys" are created by someone else (with you in mind).. that's a lifesaver! Here is a list of educational and craft themed homeschooling subscription boxes for our kids. Take a moment to read and visit the sites to see which may be a fit for your household.
You can also check out additional resources to help plan your homeschool agenda.
Brown Toy Box
STEAM projects and activities geared towards ages 4-12. A box that focuses on positive cultural representation.
Black Girl MATHgic
A box designed to increase confidence and decrease anxiety in math, for girls in 3rd-8th grades.
Surprise Ride
Promoting screen-free learning. Each kit includes all project supplies, a reading book, keepsake and step by step photo instructions.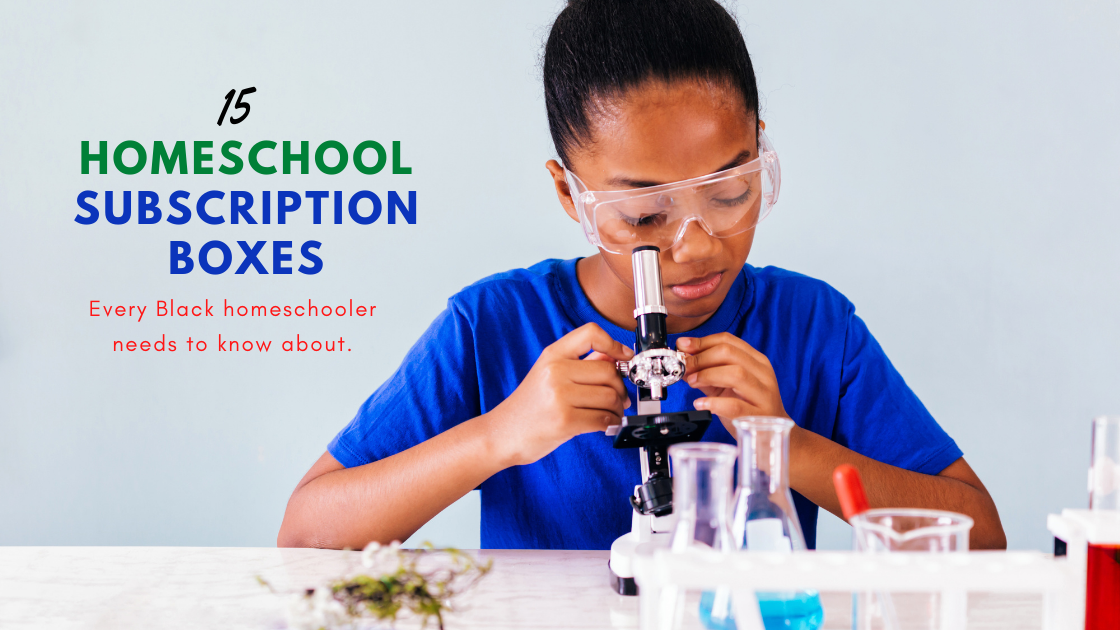 Crafty School Crates
These boxes are designed as "open and go" learning. It includes a book, writing prompts and all the supplies needed to complete the crafts/activities. With several categories to choose from, it's a homeschooling dream.
Kiwi Crate
Do your kids enjoy making? Kiwi crate is a monthly subscription kit for maker kids. In addition to all the tools your child will need to make a catapult or balloon blower, they'll get a maker-based comic book for even more tinkering. Click here for 30% off.
Ivy Kids
An Ivy Kit monthly subscription contains a classic children's book, over 10 activites related to the book, detailed instructions and a personalized item for your child. Designed for children 3-8 with the option for sibling packs.
Crate Joy
This is subscription box central! They have several options for kids in a wide variety of categories as well as offerings for men, women and family. Explore the possibilities!
Girls Can! Crate
Girls Can! offers art and science crates and mini-mailer options, designed for girls 5-10 years old. You should check them out if you have young girls who need to know they can do anything!
MoxieBox
K-12 art boxes that can purchased for a semester or school year subscriptions, as well as past popular lessons. Projects are designed for grades K-5 with adult assistance and 6-12 to work independently.
Homeschool Art Box
These boxes are both educational and creative. Kids will receive lesson material teaching them about an artist or art movement as well as supplies to create their own art project. There are options to support 1, 2 or 4 students.
This is not an all inclusive list by far. See what other homeschooling subscription boxes are suggested as 2021's best subscriptions for homeschoolers.
Legacy Kits
The full kits cover African American history, African history and includes STEAM projects. There is also an option for books only. Monthly subscriptions start at $27.97 for your elementary-Jr. High aged child(ren).
History Unboxed
Instead of learning from a textbook, History Unboxed takes an interactive hands-on approach. They offer 3 different versions to engage with various age groups.
Little Passports
Let your kids explore the world around them as young as 3 years old. Little Passports offers subscriptions in Geography & Travel, STEM and Toys & Games.
Finders Seekers
Kids will receive a mystery every month that will have them exploring world cultures through solving puzzles and decoding cryptic messages. They'll need to rely on their good ol' sleuth skills to research using online tools.
Groovy Lab in a Box
This STEM box will allow your child to learn, create and enhance critical problem solving skills all while having fun. Even after they have finished their projects, they can continue learning in the "Beyond…in a Box" online portal.
BioBox Labs
Homeschooling doesn't have to be boring. This box promotes life of science made fun. Authentic lab supplies, colorful notebook and video instructions surrounding the month's themed experiments.
Looking for a subscription box for mom? Or the Brown Mamas in your life?