There are tons of organizations doing good work out there, but organizations supporting black mamas that are actually run by Black mamas can be hard to come by.
Systematically and historically, Black-women led organizations are often under-funded, under-staffed and are, usually, doing the MOST work and the hardest work in our communities.
There is so much to worry about these days, and sometimes we don't know where to turn. Everyone needs and is entitled to support. Support from people who understand and you can relate to is a bonus. Hopefully, this listing of support organizations can serve as a starting point to what's out there for anyone who may be in need.
Financial Support for Black Mamas
GrowMamaGrow University is launching in summer 2021 as an online learning hub of online courses for all moms by Black moms. We center Black women by training Black mothers in creating online courses and helping them create residual income by selling those courses on GrowMamaGrow.com. This organization is run by Muffy Mendoza.
When she thrives is dedicated to equipping single mothers to move their families from poverty to prosperity through advocacy, education, personal + professional development. When She Thrives helps moms access life-saving grants that help them overcome temporary obstacles. This organization is run by Tiffany Huff-Strothers.
The Alignment Chapter's Mission is to help single mothers stay aligned with their financial obligations while maintaining an stress-free household by providing them with a bag of household necessities. This organization is run by Ray Nell Jones.
Maternal Health Support for Black Mamas
Healthy Start Inc. supports women, children, fathers, families and communities through comprehensive community-based programming, systems coordination, advocacy, research and training. Their programming spans Allegheny and Westmoreland. This organization is run by Jada Shirriel.
Black Mother's Breastfeeding Association
The BMBFA's goal is to reduce racial disparities in breastfeeding for Black families. Through teaching, direct service and advocacy, they aim to provide education, valuable resources and ongoing support to Black families. This organization is run by Kiddada Green.
National Black Doulas Association
In an effort to help fight against the Black Maternal Mortality rate, the NBDA connects Black birthing families with Black Doulas nationwide. The organization goes beyond making this connection, by also offering trainings, workshops and certification programs for doulas. And also sharing resources for parents needing help choosing the best doula for them. This organization was founded by Tracie Collins.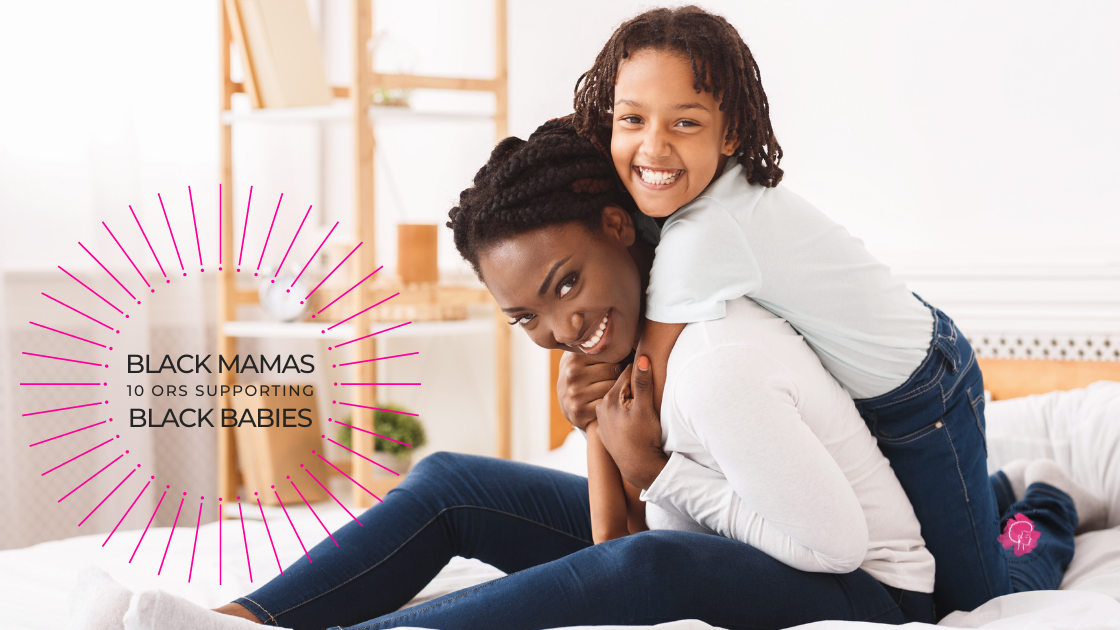 This organization was birthed in 2013 from a collaboration between the Center for Reproductive Rights and SisterSong Women of Color Reproductive Justice Collective. BMMA strives to change policy to improve Black maternal health outcomes; cultivate research; advance care for Black mamas; and shift culture around the conversation on Black maternal health. This organization is run by Angela Doyinsola Aina.
Therapeutic Support Organizations for Black Mamas
Rachel Cargle established The Loveland Foundation, which oversees The Loveland Therapy Fund, in 2018 in response to her widely successful birthday wish fundraiser. Over $250,000 was raised, making it possible for Black women and girls nationally to receive therapy support, who otherwise may not have access. The fund was founded by Rachel Cargle.
Brown mamas is an online and in-person community for moms in the Pittsburgh region, a curriculum focused on helping Black mothers do the work of healing themselves and their homes and a website that boast over 10,000 readers each month. This site and space is run by Muffy Mendoza.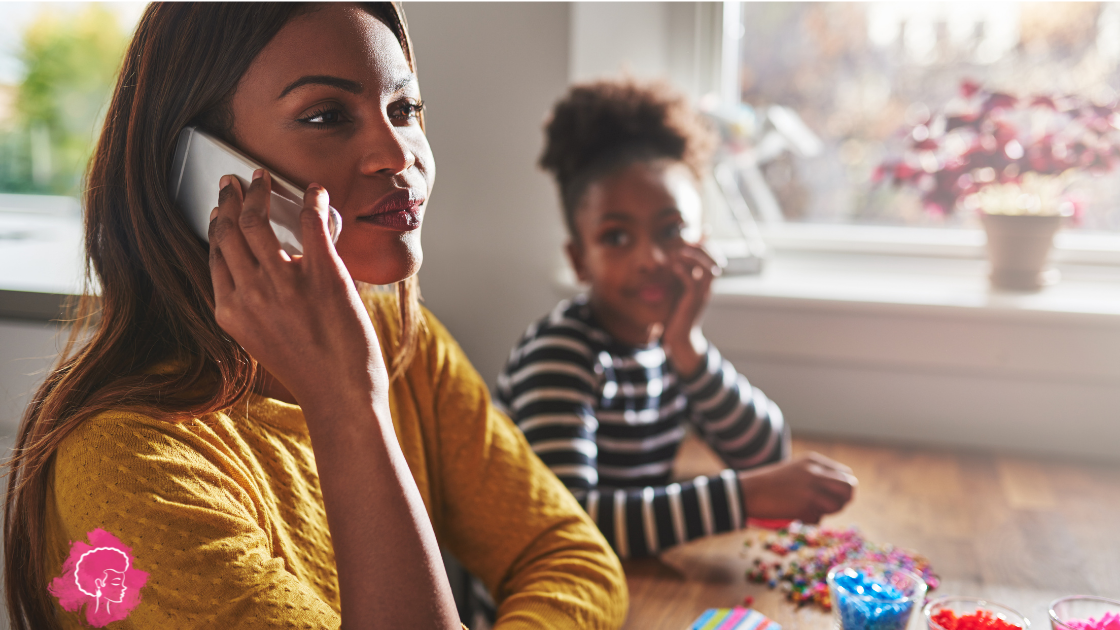 Their primary focus is on empowering girls and women of African descent. Not only do they advocate for Black women affected by sexual violence, abuse and incarceration, they also run Sistas Van. Sistas Van is a mobile healing unit for survivors of sexual and/or reproductive violence, trafficking and physical abuse, who may avoid seeking traditional medical services. This organization is run by two Black women Farah Tanis and Sevonna Brown.
For additional support organizations geared towards Black mothers, check out romper's listing here.
If you're looking for more along the lines of social support, here's a good list of mommy support communities.
Learning and Advocacy for Black Mamas
Black Women's Policy Agenda has a mission to promote, support and effect policy change, building on the collective power of black women in the community and the organizations and initiatives that serve them. To shape and change administrative and legislative policy on a local, state and federal level through storytelling, research, analysis and advocacy. This organization is run by Rochelle Jackson.
Higher Heights is the only national organization providing Black women with a political home exclusively dedicated to harnessing their power to expand Black women's elected representation and voting participation, and advance progressive policies. This organization is run by Glynda Carr.
Moms of Black Boys (MOBB) United, Inc. and MOBB United for Social Change, Inc. (MUSC) are sister organizations that are dedicated to positively influencing how Black boys and men are perceived and treated by law enforcement and in society. This organization is run by Depelsha Thomas-McGruder.
SisterSong is a Southern based, national membership organization; their purpose is to build an effective network of individuals and organizations to improve institutional policies and systems that impact the reproductive lives of marginalized communities. This organization is run by Monica Simpson.
National Bail Out (FreeBlackMamas)
The National Bail Out is a Black-led and Black-centered collective of abolitionist organizers, lawyers and activists. They coordinate the Mama's Day Bail Outs, where they bail out as many Black mamas and caregivers as they can so they an spend Mother's Day where they belong, with family. Also, they provide support post release and work with groups nationally to support ongoing bail reform efforts. This organization is led by Tatiana Lima.
Mothers Against Police Brutality
This organization exists to give a voice to the voiceless through their family members. Over 1,000 people are killed by the police each year, but only a few receive the media attention it deserves. MAPB is a multi-racial, multi-ethnic coalition uniting mothers nationwide to fight for civil rights, police accountability and policy reform. This organization was founded by Collette Flanagan.
Essie Justice Group is a nonprofit organization of women with incarcerated loved ones taking on the rampant injustices created by mass incarceration. Our award-winning Healing to Advocacy Model brings women together to heal, build collective power, and drive social change. This organization is run by Gina Clayton-Johnson.
Looking for smaller organizations supporting black mamas? Check out these articles.