[embedyt] https://www.youtube.com/watch?v=xD9_K_J0zfc[/embedyt]
Guess what ya'll? I got friends! For such a long time in my life I've struggled with making friends. Believe it or not, I'm somewhat of an introvert. My favorite pastimes are reading books, watching documentaries and reading more books. I can seriously spend a whole weekend inside of my own shell and be very comfortable. But, in all honesty, after two weekends that ish gets boring.
One of the reasons I started Pittsburgh Brown Mamas, a support group for Black mothers, was due to my own need to make friends. I've been on this journey for 5 years now and I finally feel like I'm meeting that goal. For women, I believe making the right friends is all about becoming a woman who is secure in being herself.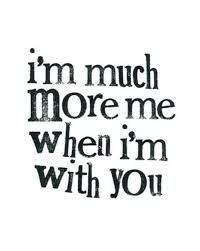 One of the things I've experienced as a member of PBM is that most Black women are yearning for friendship. Not surface friendship, but deep, meaningful, trusting relationships that go beyond girl's night out and expands into 'tell me ya business and I'll tell you mines' territory. The biggest issue and barrier to real friendship is that this type of camaraderie is built on trust.
Now I know that most of ya'll are probably sayin' "Amen, it is hard to find a sistah you can trust these days." But, here's the revelation I had last week: Building solid, deep friendships is not just about finding a friend you can trust. It's, actually, all about being able to trust yourself enough to be the true you at all times regardless of the friendship's demands.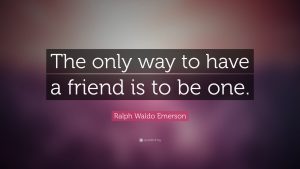 It takes time for a woman to become comfortable with being her real self all the time. What often happens in female friendships is that we are not comfortable enough in our own skin to be a good friend to ourselves, let alone anyone else. Being a good friend is all about internal security. Here are some quick examples Mamas:
A good friend has no problem saying no to request she's not comfortable with.

A woman who trust herself and knows her own inner workings has no problem keeping a confidence, or secret, as she operates on the universal truth of reciprocity. She knows karmic energy is real.

A solid girlfriend is able to both accept criticism, knowing that her eyes do not see all, and is equally comfortable giving her girl 'the real,' as she is working toward the uplifting of not only her own spirit, but the peace of all those around her.

A good friend is reliable, has boundaries, seeks out peace and has genuine care and concern for those she deems worthy of knowing her.
But, all of these characteristic fruits of friendship are not spawned by meeting the right friend, they are the result of a woman evolving into oneness with her own divine female essence. They are created as a woman comes into her own, so to speak.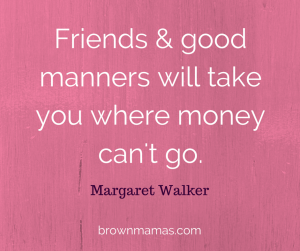 So, if you're like me and have had issues in the past making friends, just know that it ain't them boo. It's you. You have more work to do on the inside. But, be confident in the fact that God ain't keeping nothing from you, your Creator is just waiting for you to be ready.
So, Mamas, are you secure enough to be a good friend, or are you still in Netflix and chill till I get myself together mode? Here's a video on How Black women can overcome systemic insecurity.